Thursday, March 29, 2018
5:00 - 7:00PM
Halsey Institute Galleries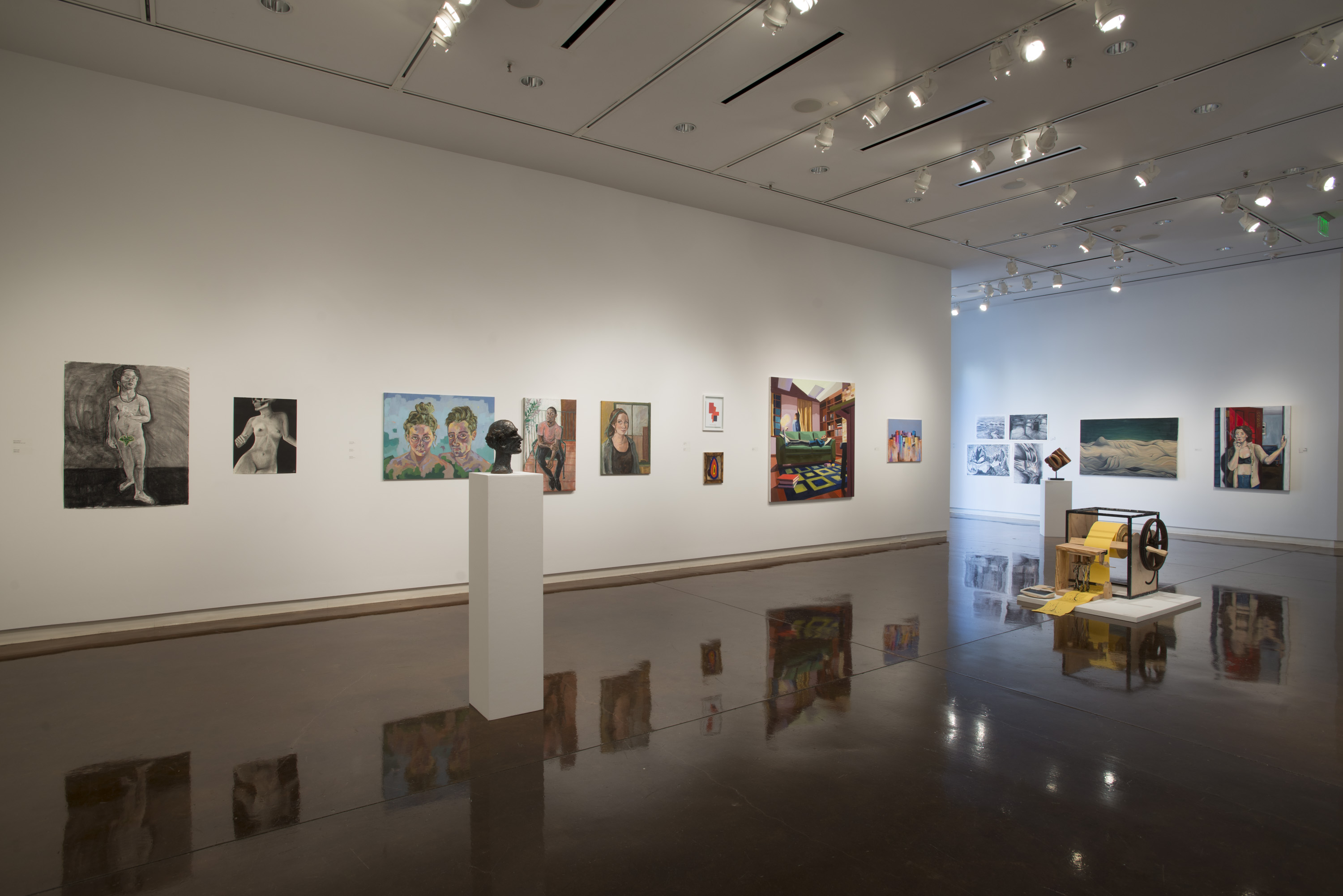 Join us on Thursday, March 29, 5:00-7:00PM for the opening of Young Contemporaries 2018, our 33rd Annual Juried Student Exhibition.
Awards will be presented at 6:00PM.
---
In what has become a venerable tradition at the College of Charleston, the Halsey Institute of Contemporary presents Young Contemporaries 2018. Now in its 33rd year, the exhibition features work by College of Charleston students juried by a nationally prominent juror. The exhibition reflects the strength and diversity of practice in the School of the Arts' rigorous programs. Featuring a wide range of media—including paintings, sculpture, photography, and prints—the exhibition showcases the talent of the student body at the College. For 2018, Amy Yoes will serve as the juror.
Concurrent with Young Contemporaries will be the Salon des Refusés exhibition, showing in the Hill Exhibition Gallery within The Marion and Wayland H. Cato Jr. Center for the Arts. The origin of the Salon des Refusés dates to Paris in 1863, when artists who had been rejected from the official Salon caused such a protest that Emperor Napoleon III ordered another exhibition held for them. Among the painters in this Salon des Refusés were Camille Pissaro, Henri Fantin-Latour, James M. Whistler, and Edouard Manet.
Thursday, March 29, 2018
5:00 - 7:00PM
Halsey Institute Galleries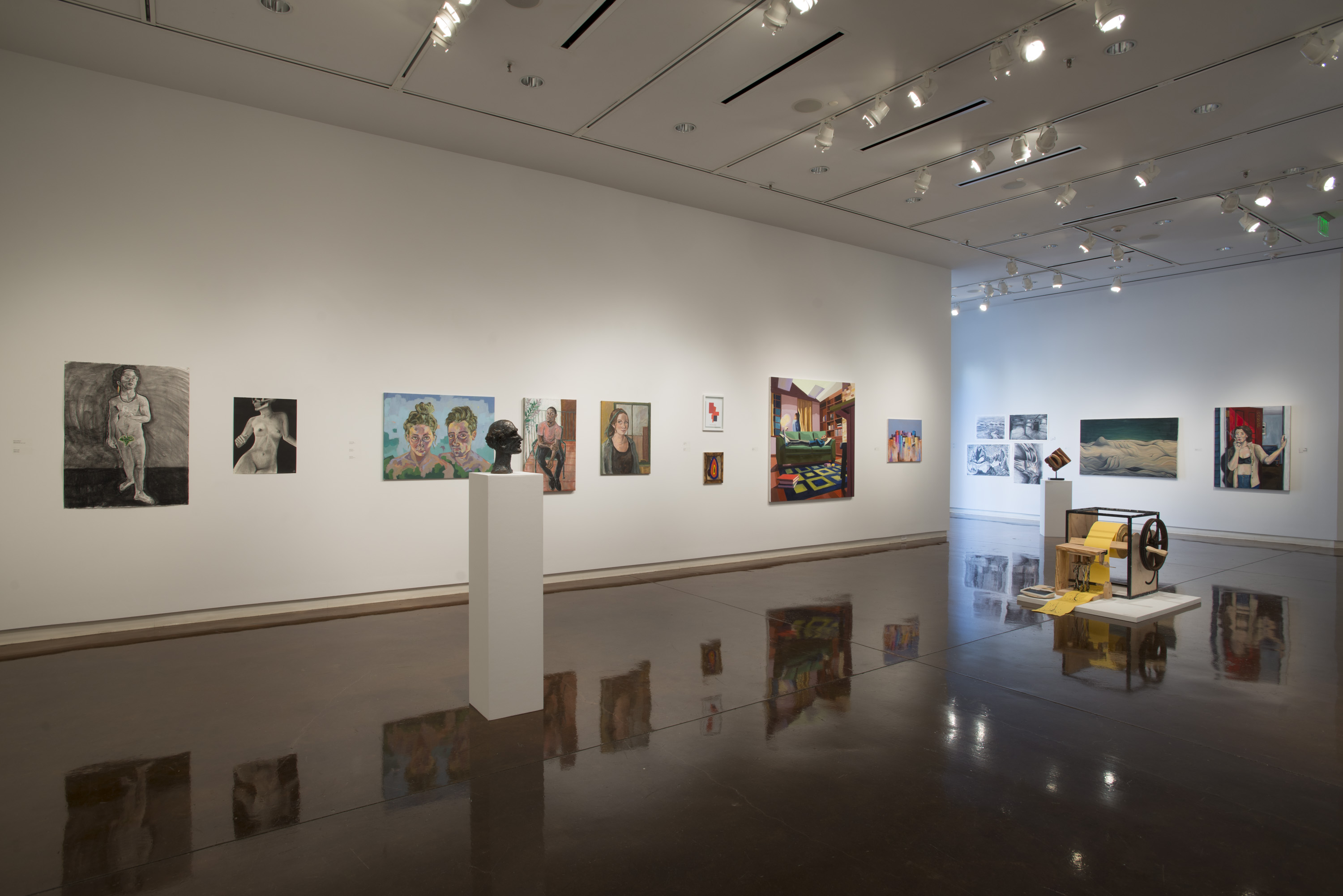 In 1818, Joseph Jacotot, a French professor, determined to teach his native language at the University of Louvain in the Netherlands. Many of his students spoke only Flemish; Jacotot knew only French. How could he teach these students his native language without being able to speak to them?
His solution was to use a text translated into both French and Flemish, and in doing so, he proved that a teacher can teach something that they don't know. With his pedagogical experiment, Jacotot distinguished the difference between "knowledge replication" and "knowledge production."
How does this story show us how museums and exhibitions can be sites of knowledge production? Let's talk about it, and we will use Jacque Ranciere's The Ignorant Schoolmaster and Irit Rogoff's Turning to bolster our discussion. The talk is free and open to the public, and students, teachers, artists, philosophers, art-enthusiasts, and art-unenthusiasts are welcome to attend.
About Halsey Talks
Halsey Talks are an ongoing series of roundtable discussions on intriguing concepts in art. While they may take advantage of exhibitions on view at the Halsey Institute, they are open-ended in nature. As a platform for a deeper understanding and discussion of fascinating ideas in art, Halsey Talks are open to all.
Link for Turning: http://www.e-flux.com/journal/00/68470/turning/#_edn1
Tuesday, April 10, 2018
7:00PM
Recital Hall, Simons Center for the Arts
54 St. Philip Street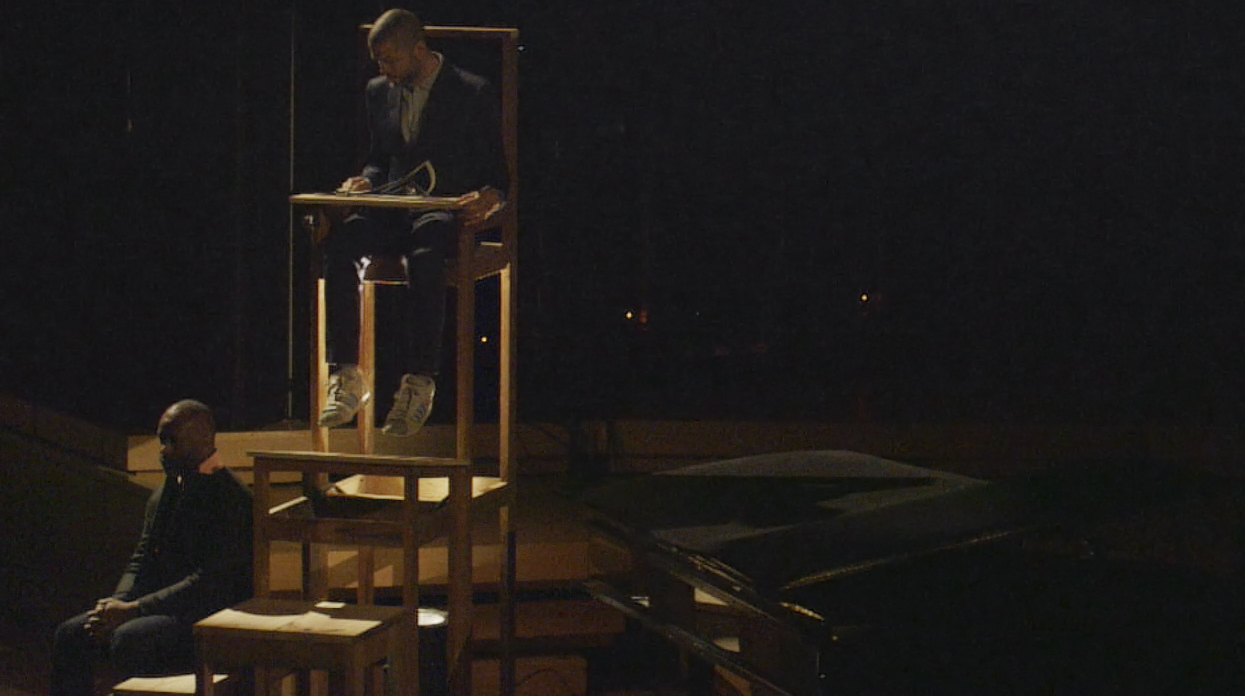 This documentary film follows jazz pianist and composer Jason Moran as he prepared his multimedia project Looks of a Lot, which was performed at the Symphony Center in Chicago in May 2014. The film follows the project's collaboration between Moran and his trio The Bandwagon (with drummer Nasheet Waits and bassist Tarus Mateen), artist Theaster Gates, musicians Ken Vandermark, Katie Ernst, and the Kenwood Academy High School Jazz Band. The film offers an in-depth behind-the-scenes look into the project, which connects Moran's improvised blues compositions and Gates' thought-provoking stage constructions made out of recycled materials as they trace the artistic history of Chicago.
A Q&A with RoundO Films' Radiclani Clytus (Executive Producer), Gregg Conde (Cinematographer), and Anthony Gannon (Editor) will follow the screening. They will discuss the making of Looks and their latest documentary feature Geechee, a Lowcountry-based project that is currently in pre-production.
About Jason Moran
Born in Houston, Jason Moran is a world-renowned jazz pianist and composer. A recipient of a 2010 MacArthur Fellowship, Moran is known for his innovative approach to his music, one that overlaps with social histories, the visual arts, and other seemingly disparate influences. A graduate of the Manhattan School of Music, Moran's first album Soundtrack to Human Motion was released in 1999 and featured saxophonist Greg Osby among others. He later formed The Bandwagon, a trio including drummer Nasheet Waits and bassist Tarus Mateen, with which he has recorded several albums.
Moran's engagements in the visual art world include projects with the 2015 Venice Biennale; dOCUMENTA 13, 2012; and the 2012 Whitney Biennial, among others. In 2008 he collaborated with Glenn Ligon on the film The Death of Tom, now in the permanent collection of the Museum of Modern Art, New York. He was commissioned by Harlem Stage in 2011 to create and perform "Fats Waller's Dance Party," an homage to the titular jazz musician of the first half of the twentieth century. Among other places, Moran performed "Fats Waller's Dance Party" at the 2016 Spoleto Festival USA in Charleston in the Cistern at the College of Charleston.
About RoundO Films
Radiclani Clytus is a documentary filmmaker and historian of nineteenth-century literature. He holds a joint Ph.D. in African American Studies and American Studies from Yale University and has published articles and essays on circum-Atlantic visual culture and the expressive methodologies of Black music. He is the editor of two compilations of prose works by poet Yusef Komunyakaa: Blue Notes: Essays, Interviews, and Commentaries (2000) and Condition Red (2017). As the visiting humanities curator at the Avery Research Center for African American History and Culture, he will be contributing to their upcoming joint exhibition with the Charleston Library Society titled No Sanctuary.
Gregg Conde is a director and cinematographer based out of Brooklyn, NY. He received his BA in Photography from San Jose State University and MFA in Film Directing from Columbia University. As a cinematographer, Gregg has lensed many award-winning films, most notably Four (2012), starring Wendell Peirce in an Independent Spirit Award-nominated role, and Crystal (2014), a short narrative film premiering in competition at SXSW 2014. He is a founding member of Think/Feel a Brooklyn-based multidisciplinary creative collective.
Anthony Gannon is a documentary film director, radio producer, and commercial editor. He holds a BA from the University of Chicago where he fostered a love for film and a rigorous work ethic. His first feature documentary experience as co-editor occurred on In A Dream (2008), which won numerous awards at festivals such as SXSW and Full Frame. This documentary was followed by his co-direction of the short film, Days Dance (2009). In 2010, he edited MINUSTAH vole kabrit, a feature that screened at IDFA, and he has also co-edited the short film Paraíso (2013), which had a significant festival run and was short-listed for an Oscar nomination.
Photo:
Jason Moran: Looks of a Lot
Performance work commissioned by Chicago Symphony Orchestra
In collaboration with Theaster Gates
Featuring the Bandwagon, Katie Ernst, Ken Vandermark, and the Kenwood Academy Jazz Band
Chicago Symphony Orchestra, premiered May 30, 2014
Courtesy RoundO Films
Photo © Jason Moran; Courtesy of the artist, RoundO Films, and Luhring Augustine, New York.
Tuesday, April 10, 2018
7:00PM
Recital Hall, Simons Center for the Arts
54 St. Philip Street