Tuesday, September 29, 2020
7:00 PM
Online - RSVP to Bryan Granger at grangerbw@cofc.edu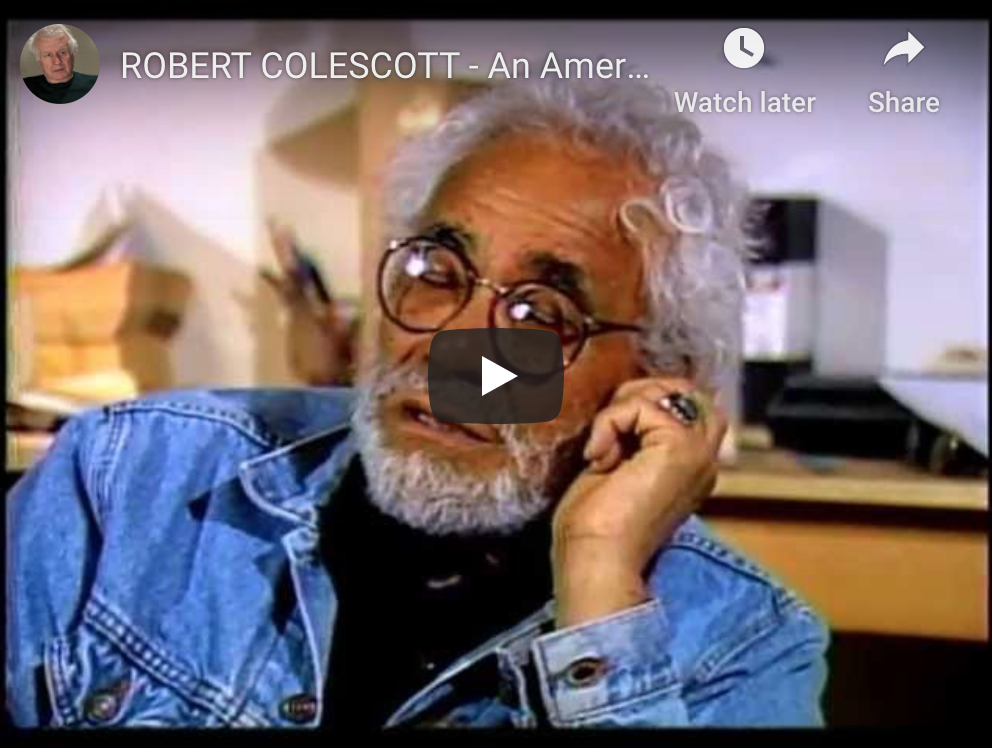 The Halsey Institute is presenting a virtual film screening of ART/new york No. 39 – Robert Colescott: An American Original (1993). The film will be screened live online starting at 7:00 PM on Tuesday, September 29. A Q&A will take place with director Paul Tschinkel afterwards; viewers will be able to submit questions. The film's runtime is 28 minutes.
RSVP for the film screening through email to Bryan Granger at grangerbw@cofc.edu
About the film:
This program looks at paintings by Robert Colescott as seen in a 1982 mid career exhibition at the Phyllis Kind Gallery in SOHO. In his beautiful and provocative work, Colescott addresses issues that pertain to his role as an African American in contemporary art. With irony and an acerbic sense of humor, he depicts race relations, politics, religion, social status, historical events and more. In a lengthy interview, he discusses these issues in his work. Lowery Sims, associate curator at the Metropolitan Museum of Art and Phyllis Kind, the artist's dealer, talk about Colescott's controversial and masterful paintings.
About Paul Tschinkel:
Paul Tschinkel is the creator, producer and director of ART/new york. A graduate of the MFA program at Yale University, he is a painter who, in the early '70s, turned to video as a way of making art. He was the first artist to produce a weekly program on New York's cable system. Called "Paul Tschinkel's Inner-Tube", it ran from 1974 to 1984 and featured conceptual programming and events, collaborative pieces with fellow artists, exhibitions, and the Punk and No-Wave music scene of the late '70s and early '80s.
About ART/new york:
ART/new york, a video series on contemporary art, was begun in 1979 by Paul Tschinkel, founder, and executive producer. This unique and extensive series focuses on the visual arts and brings art, artists, and exhibitions to a broad public interested in the latest developments on the New York art scene. Over the last 35 years, ART/new york has covered major exhibitions and artists who have defined and shaped the fascinating and diverse directions in contemporary art. Each program features visits to galleries, museums, and artist's studios, and includes revealing interviews with artists as well as the perspective views of critics, curators, and dealers.
Tuesday, September 29, 2020
7:00 PM
Online - RSVP to Bryan Granger at grangerbw@cofc.edu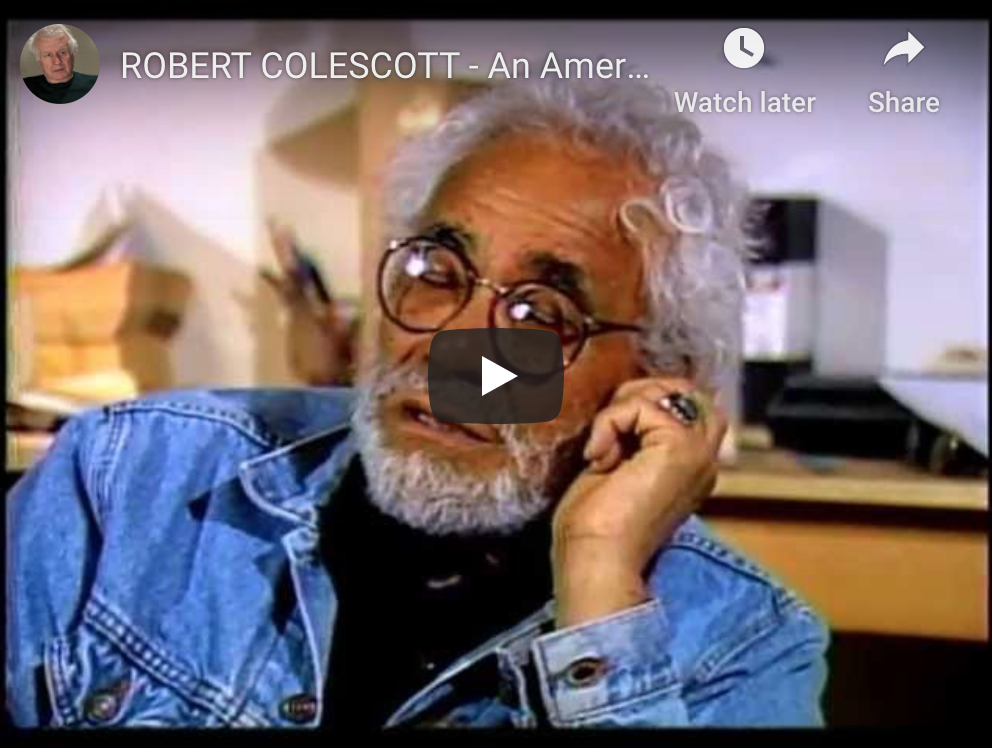 Join us for an online screening of Hamid Rahmanian's film version of Feathers of Fire, a dazzling shadow puppet play based on the Persian epic, Shahnameh. Hamid Rahmanian is one of ten artists featured in Dis/placements: Revisitations of Home.
The vibrant graphics, derived from the visual tradition of the Middle East, are rendered as puppets, costumes, masks, scenography and digital animation, all of which come to life in a "live animation" shadow casting technique performed against a cinema-size screen.
Feathers of Fire is a cinematic shadow play for all ages. It tells the action-packed tale of Zaul and Rudabeh, two star-crossed lovers of old Persia. Zaul is raised by a mythical bird in the wild. Rudabeh is the granddaughter of the dreaded Serpent King. Their deep love for each other enables them to triumph over inconceivable odds.
To attend the screening, please RSVP to Bryan Granger at grangerbw@cofc.edu to receive instructions on how to watch online. View the trailer here.
A Q&A with designer and director Hamid Rahmanian will follow on Zoom directly after the screening.