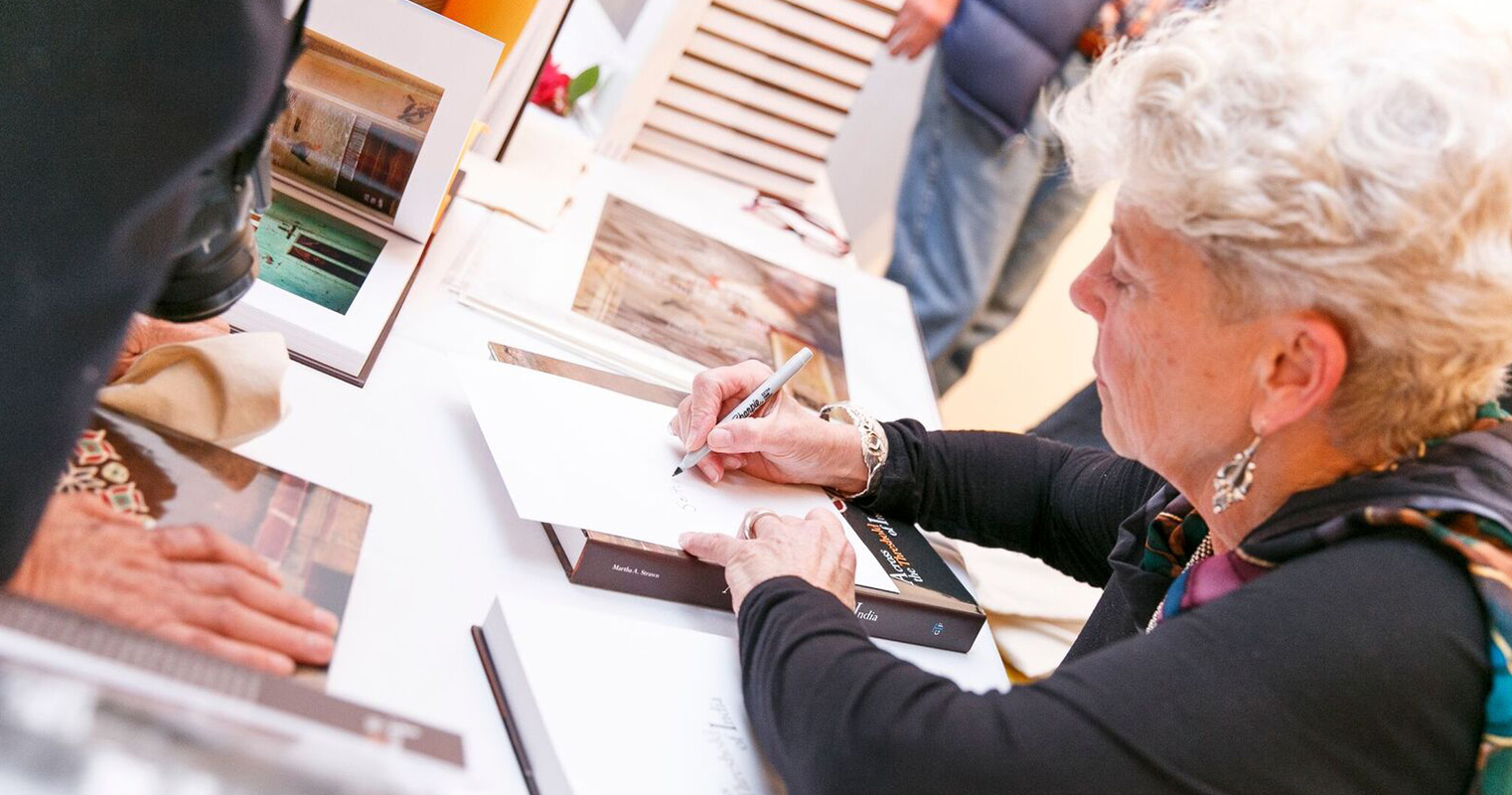 Meet the Maker is a unique opportunity for Halsey Institute Members at the Postmodernists and above levels to meet an artist and learn about their creative process within the intimate setting of the galleries. These quarterly get togethers create a casual environment in which members connect with each other and the featured artist over wine and heavy hors d'oeuvres. The Maker is often an upcoming or past exhibiting artist at the Halsey Institute. He or she will give a presentation describing their inspiration, passions, process, and, ultimately, final result. Members are asked to bring "a bottle of wine and an open mind."

All Meet the Maker events take place at the Halsey Institute of Contemporary Art unless otherwise noted. Join or renew at the Postmodernist membership level here to be invited to these events.
Invitations to each Meet the Maker are sent via email. For questions or more information please contact Tatjana Beylotte at beylottetf@cofc.edu or 843-953-5652.
Thank you to our sponsor Caviar & Bananas for providing the refreshments for the 2016-2017 Meet the Maker series.

Artist presentation begins at 6:00pm.
This lecture is part of our Meet the Maker series for Postmodernist members and above. To join our membership program, please visit here or call 843-953-5652.
Widely considered to be one of the finest American painters of his generation, Brian Rutenberg has spent forty years honing a distinctive method of compressing the rich color and form of his native coastal South Carolina into complex landscape paintings that imbue material reality with a deep sense of place.
He is a Fulbright Scholar, a New York Foundation for the Arts Fellow, a Basil Alkazzi USA Award recipient, an Irish Museum of Modern Art visiting artist program participant, and has had over two hundred exhibition throughout North America. Rutenberg's paintings are included in such museum collections as Yale University Art Gallery, The Butler Institute of American Art, Bronx Museum of Art, Peabody Essex Museum of Art, Greenville County Museum of Art, Provincetown Art Association and Museum, South Carolina State Museum, and many others. His popular YouTube videos "Brian Rutenberg Studio Visits" are viewed daily by people all over the world. Radius Books published a full color monograph in 2008. Brian's new book, Clear Seeing Place, was released in October 2016.
Brian lives and works in New York City with his wife Kathryn and their two children.