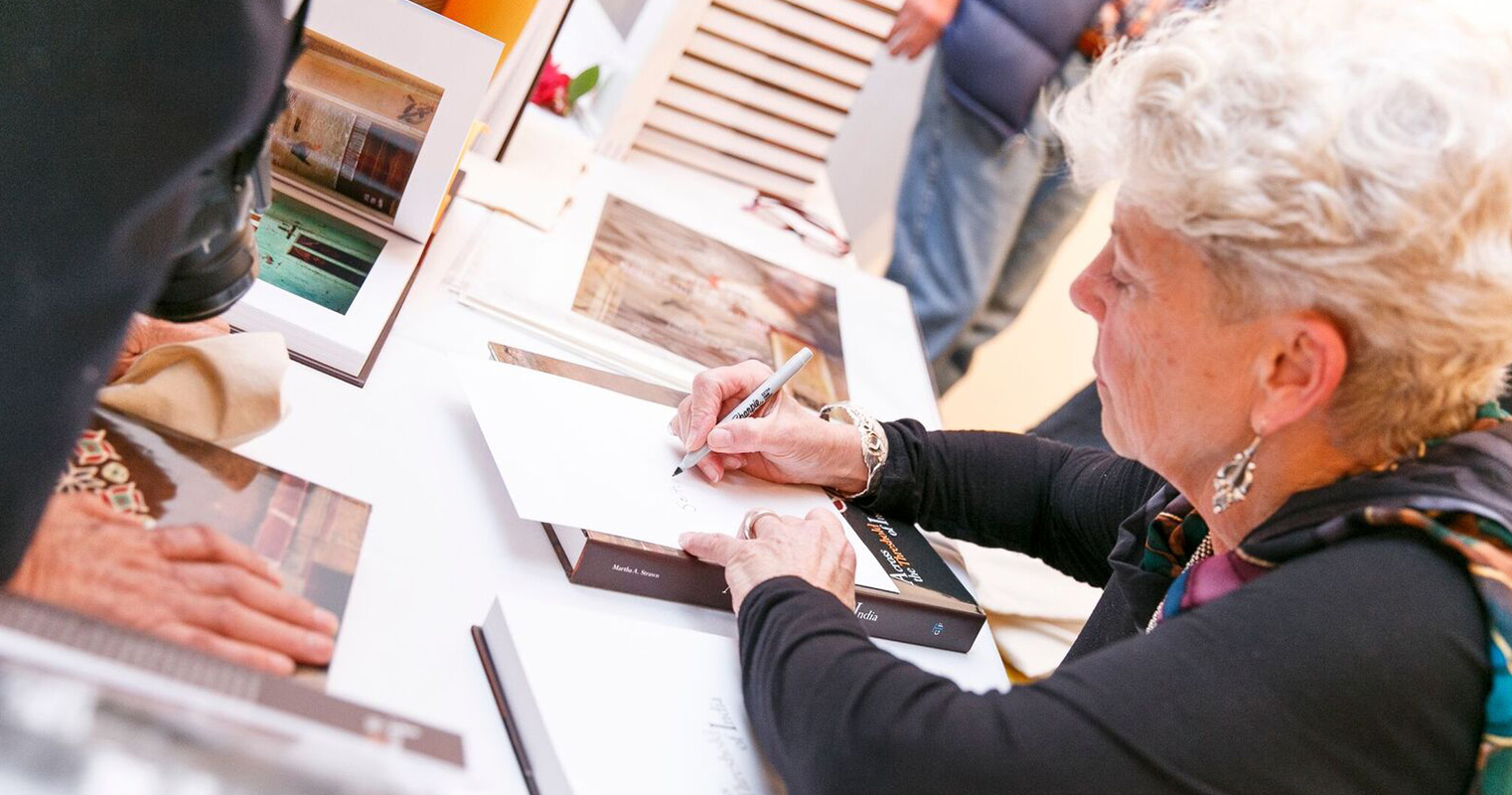 Meet the Maker is a unique opportunity for Halsey Institute members at the Postmodernist and above levels to meet an artist and learn about their creative process within an intimate setting. These quarterly get-togethers create a casual environment in which members connect with each other and the featured artist over wine and heavy hors-d'oeuvres. The Maker is often an upcoming or past exhibiting artist at the Halsey Institute. He or she will give a presentation describing their inspiration, passions, process, and, ultimately, final result. Members are asked to bring "a bottle of wine and an open mind."

Join or renew at the Postmodernist membership level here to be invited to these events. Invitations to each Meet the Maker are sent via email. For questions or more information please contact us at halsey@cofc.edu or (843) 953-4422.
Meet the Maker is proudly sponsored by Pink Cactus.
This lecture is part of our Meet the Maker series for Postmodernist members and above. To join our membership program, please visit here or call (843) 953-5659.
** Due to the College of Charleston's plans to mitigate COVID-19, we are holding this event on Zoom. To attend, please RSVP to Lizz Biswell at BiswellL@cofc.edu
---
Join us for the next virtual Meet the Maker featuring artist Jibade-Khalil Huffman who will exhibit at the Halsey Institute in spring 2021 with the exhibition You Are Here.
Jibade-Khalil Huffman mines images and texts, searching for latent meaning and hidden memories. Using a wide array of media including lightboxes, video, performance, photography, text, and installation, Huffman uses his work to expose power structures and racial dynamics in popular imagery. His heavily layered images beckon viewers to form connections between recognizable images and the personal pentimenti of our own existences. For You Are Here, Jibade-Khalil will create a new installation, building on the materials and themes he's explored in recent years.