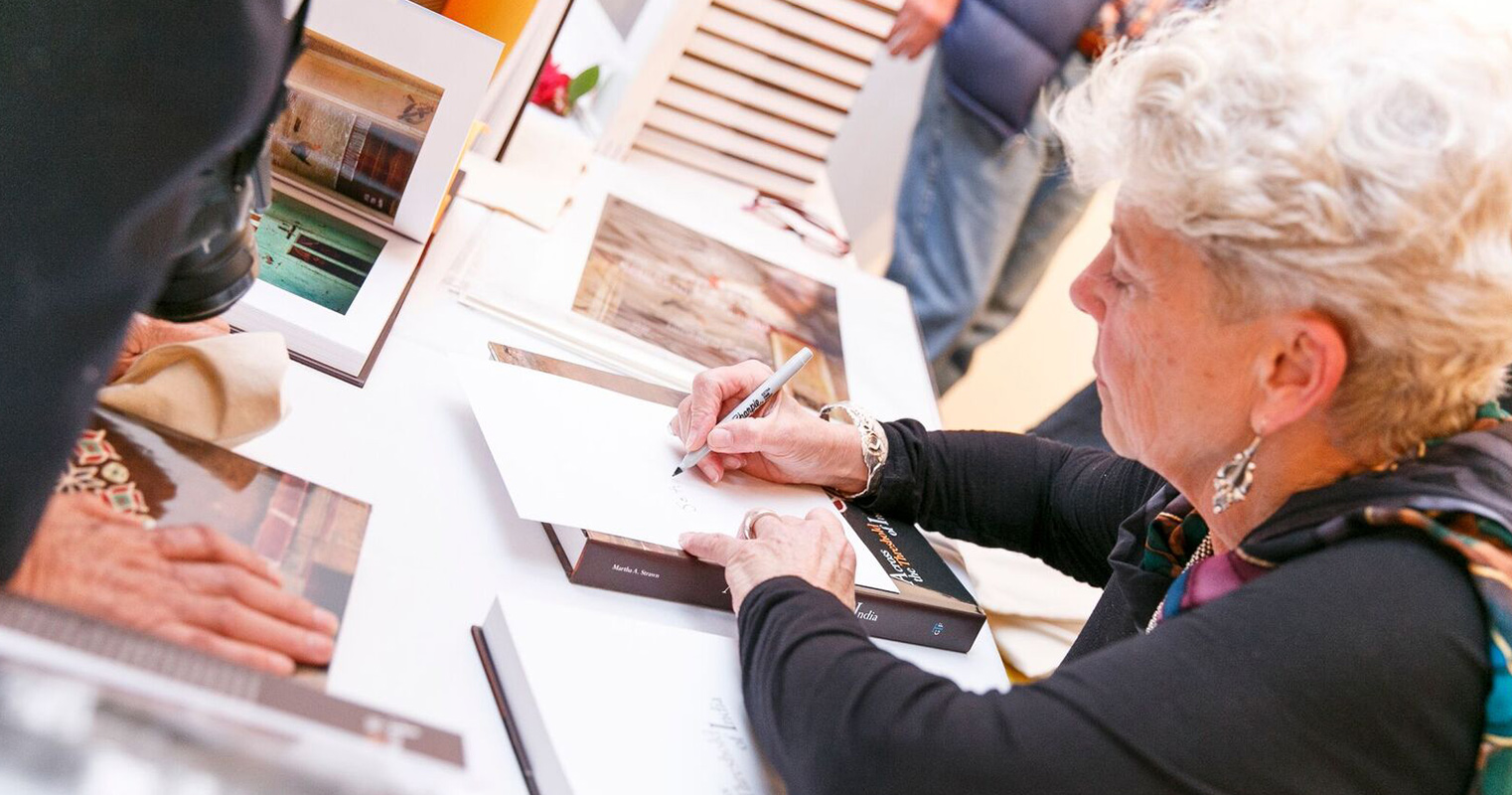 Meet the Maker is a unique opportunity for Halsey Institute members at the Postmodernist and above levels to meet an artist and learn about their creative process within an intimate setting. These quarterly get-togethers create a casual environment in which members connect with each other and the featured artist over wine and heavy hors-d'oeuvres. The Maker is often an upcoming or past exhibiting artist at the Halsey Institute. He or she will give a presentation describing their inspiration, passions, process, and, ultimately, final result. Members are asked to bring "a bottle of wine and an open mind."

Join or renew at the Postmodernist membership level here to be invited to these events. Invitations to each Meet the Maker are sent via email. For questions or more information please contact us at halsey@cofc.edu or (843) 953-4422.
Meet the Maker is proudly sponsored by Pink Cactus.