In July 2012, after a 5-week run at the Halsey, Motoi Yamamoto's exhibition, Return to the Sea: Saltworks, was dismantled. However, this was not the typical, private dismantling of an exhibit, but a public one in which visitors took part. The centerpiece of Yamamoto's exhibit was a site-specific installation created entirely of salt that the artist completed during his two-week residency at the Halsey.
As in his other installations, Yamamoto's intricate, elegant salt art was eventually swept away, reminiscent of the sand mandalas created, and then destroyed, by Tibetan Buddhist monks. Both actions are reflections on morality and the fragility of life, although Yamamoto's is more personal: salt is used a purification and mourning ritual in Japan and Yamamoto became familiar with its uses after the death of his sister.
At the Halsey, Yamamoto invited the public to take part in this ritual, which he viewed over livestream from Japan, by having 250 visitors scrape the salt into empty Mortan salt containers during the deinstallation ceremony. Once the salt was collected, the group then congregated at the Aquarium Wharf, and as one, dumped the salt into the sea, bringing to life the exhibition's title and completing the cycle of Yamamoto's work.
-by Anna Crowley, Halsey Institute intern
Learn more about the deinstallation with this video: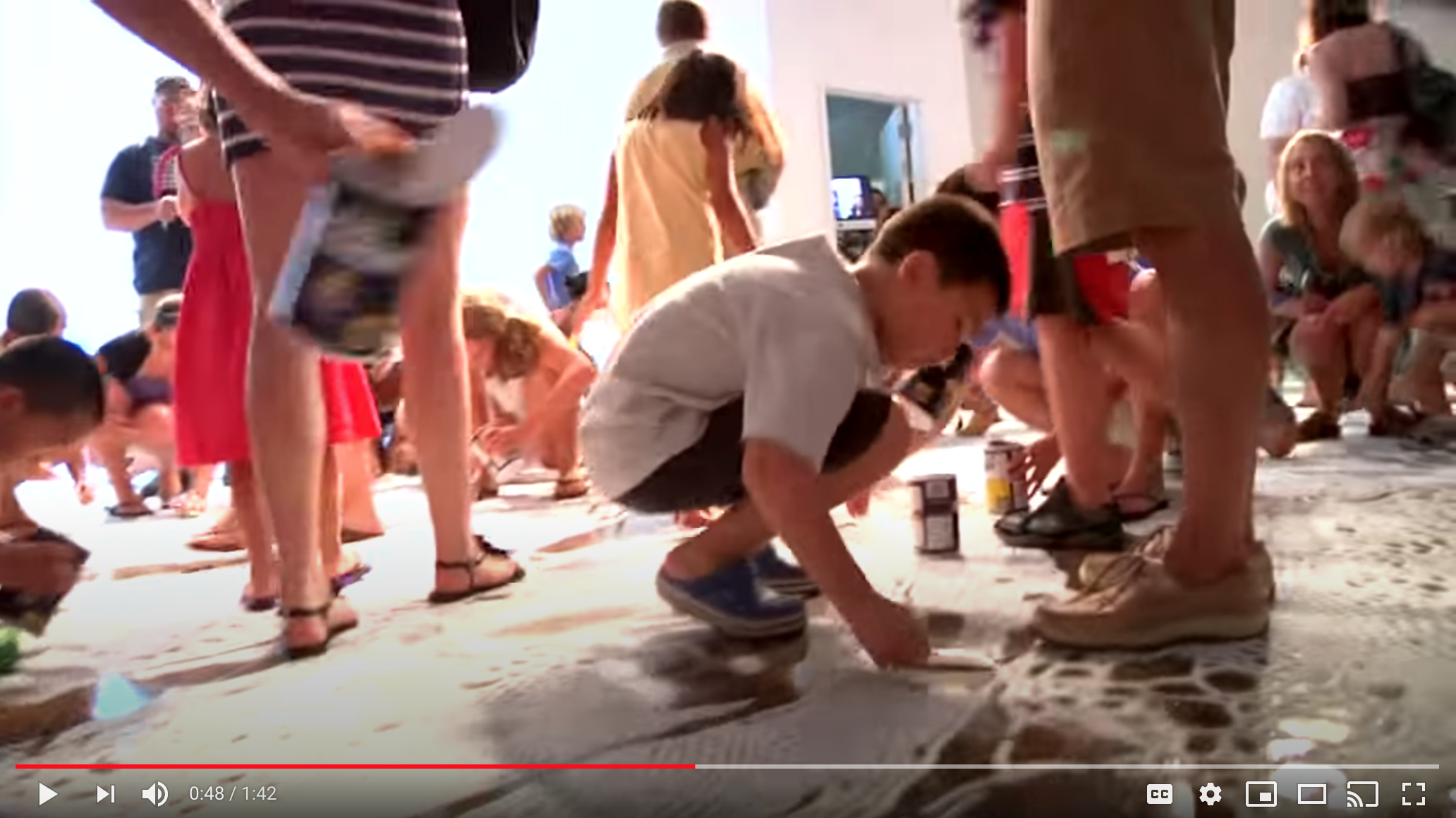 More photos of the deinstallation are here: