We've really enjoyed exploring the virtual Young Contemporaries exhibition with everyone since it opened on Friday, March 27! However, the physical distancing required to #flattenthecurve means that we have not had any tour groups in the galleries to explore the exhibition with. Each April, during the YC 2020 show, we like to break out two activities, value judgement cards and You be the Judge. Both activities can not only be done at home with an online exhibition, but also with any set of artworks anywhere! Try them out with the artwork and decorative pieces you have around your home. In this blog post, I'll share how each activity is conducted. They are great screen-free ways to have fun with your quarantine crew and talk about something besides the news.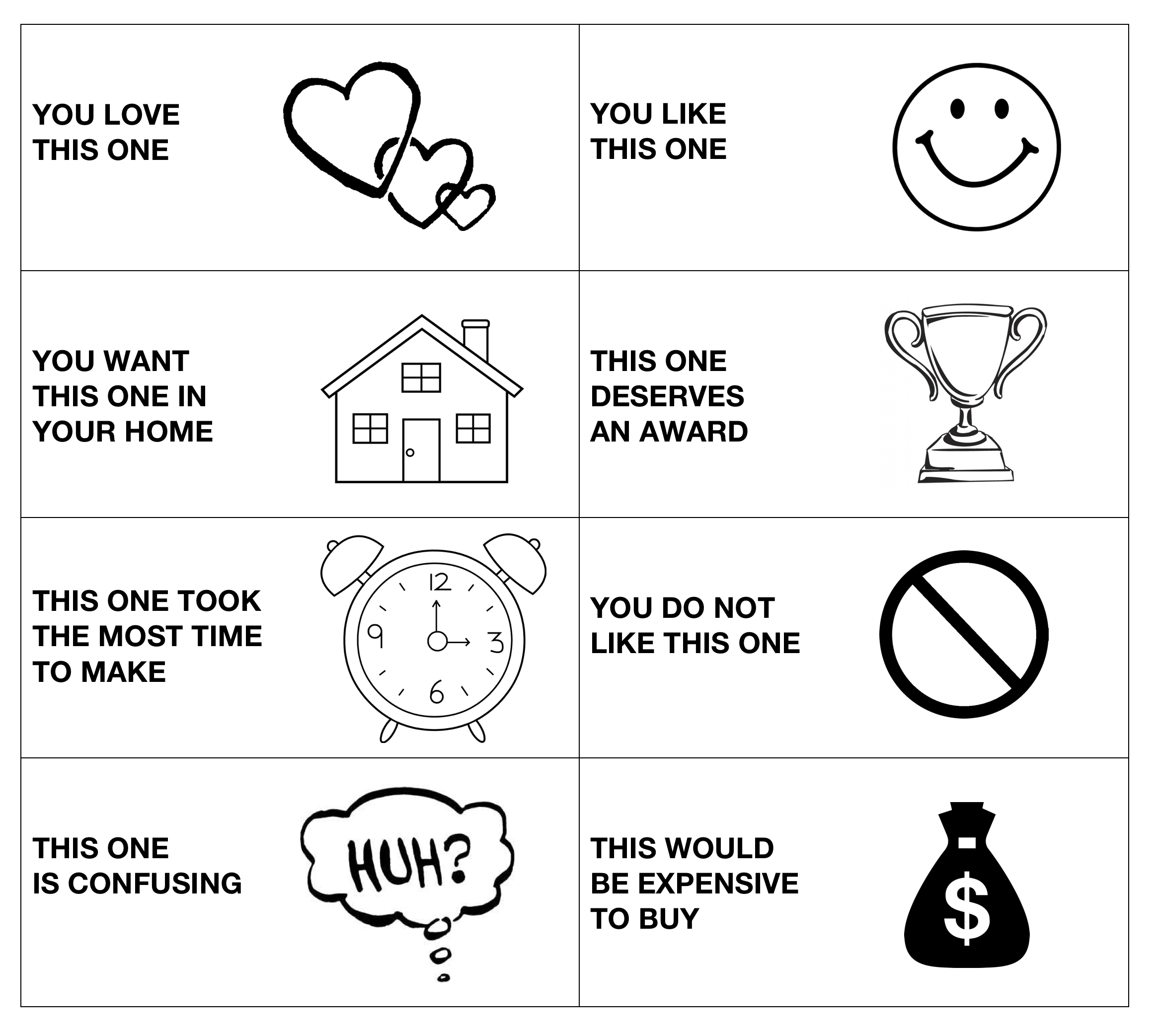 The value judgement cards are a great way to slow down and acknowledge the "why" behind our assessments and opinions of whether art is "good" or if we "like" it. Is it deemed "good" because you perceive it as having a high dollar sale value? Do you think it took a long time to make and therefore MUST be a priceless masterpiece? You can either use these cards by printing the above image out and cutting the paper OR by making you own (bonus points!) Similarly, you can use the online Young Contemporaries exhibition for your assessments or assemble a selection of items in your home.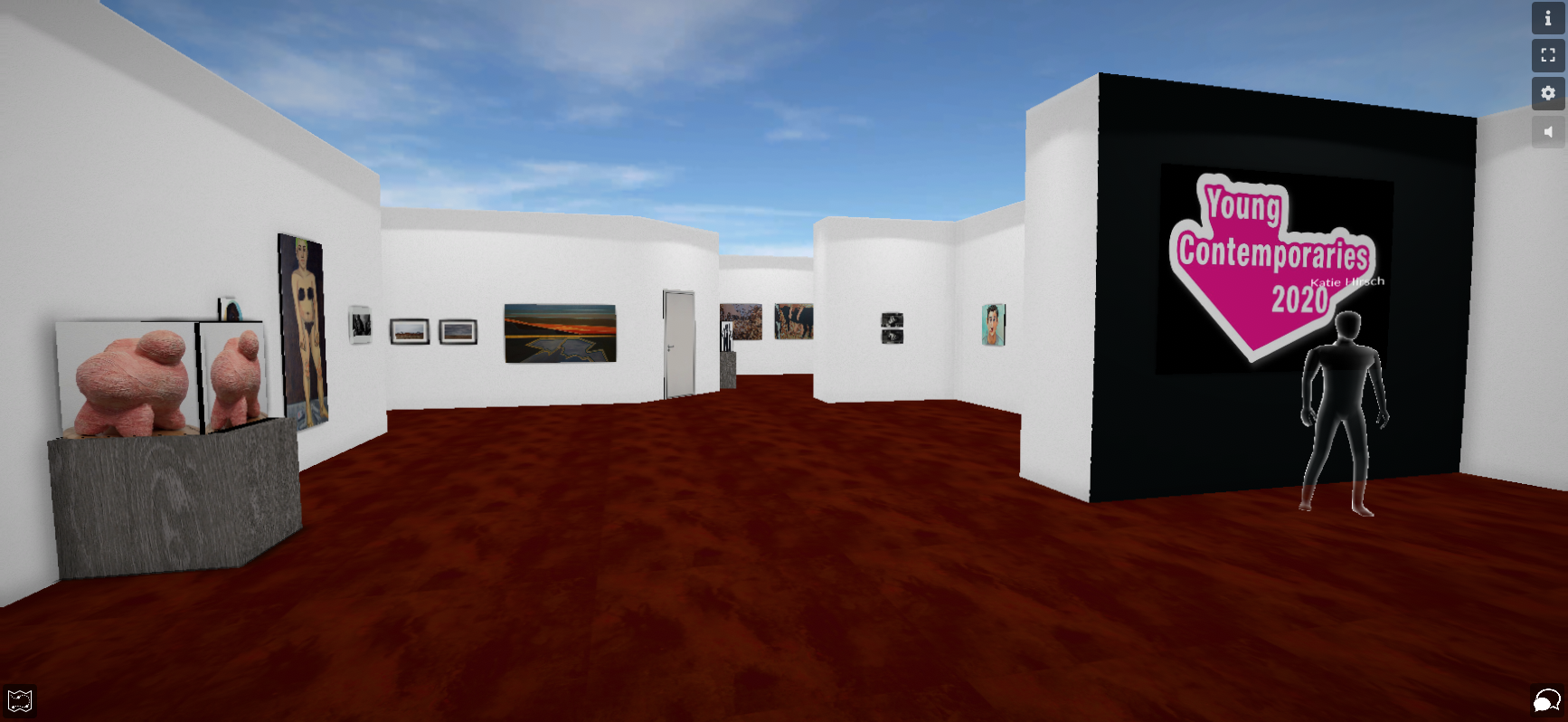 After determining which objects will comprise your judgement exhibition item set (if you make your own, you'll need at least 8 pieces), have each person choose which piece identifies with each card for them without revealing it to the group. After everyone has levied their assessments, begin to share your opinions. There are only two rules: the reason for your choice can never simply be "Because." and if you can explain your opinion, you aren't wrong. Just as there is no "right" answer for these cards, there is no single winner in this game. We all win because we are learning something new about ourselves and each other. (Unless of course, you all agree that the velvet Elvis painting is your most prized object. Then I think you are all winners? Or is Elvis the winner? Moving on …) What about this piece makes you think it would take a long time to create? Why do you not like this other one? Why would this other object fit in so well in your home? The discussion (or debate) is the best part. Chances are you will not wholly agree with each other … unless you happen to own a velvet Elvis painting, I guess.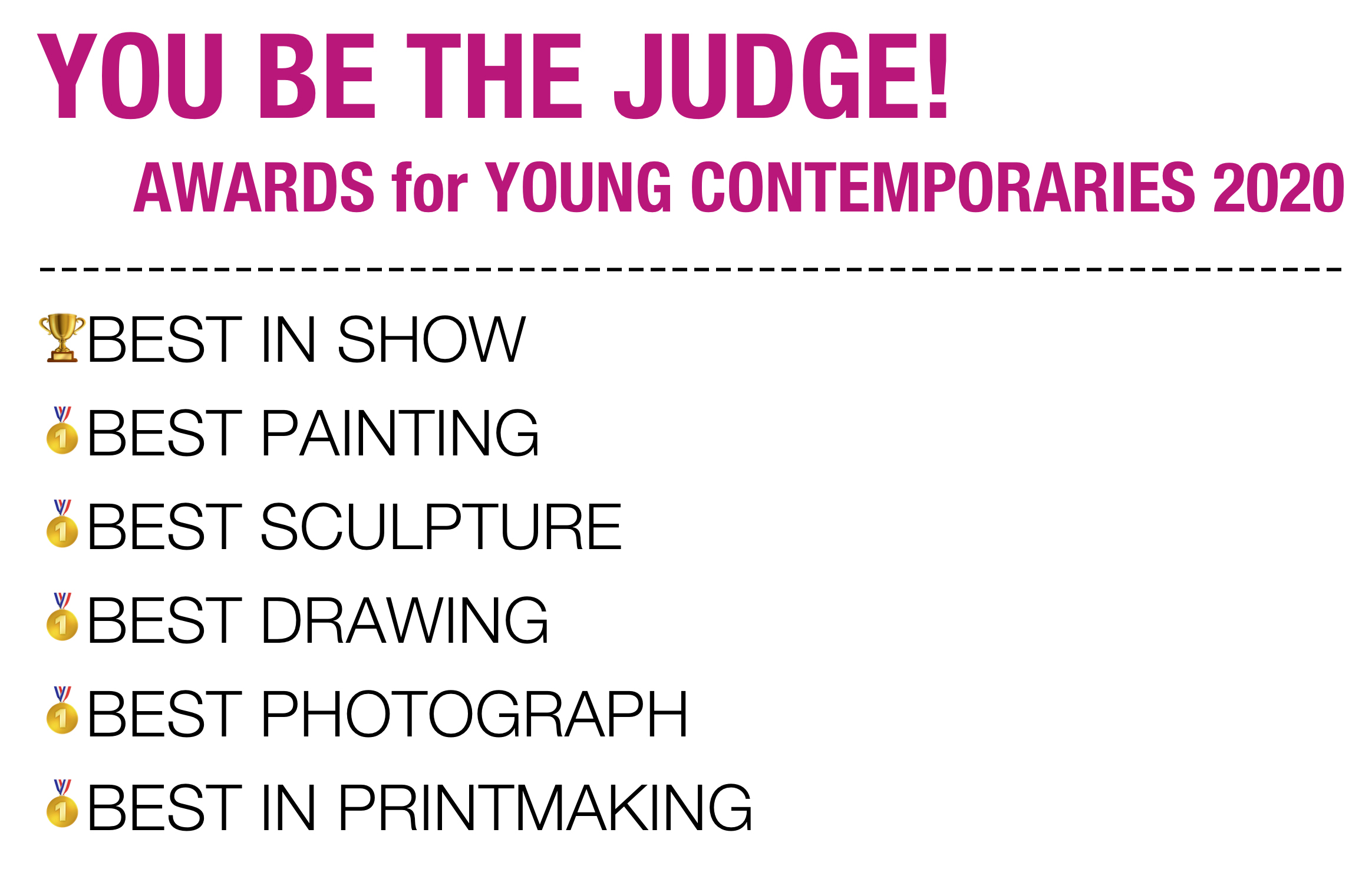 After you have some practice at looking closely at artwork and decorative objects, let's think about the idea of judgements from another angle. The Young Contemporaries juror for 2020, painter Melanie Daniel, not only chose the pieces that would be included in the exhibition, but also the pieces that would win awards. If you used the online version of the YC 2020 exhibition, no doubt you noticed the awards label next to several of the pieces in the galleries. These are Melanie Daniel's choices. Your choices may be different, especially if you just spent some time analyzing the pieces in the show with your value judgment cards. Now is the time to share more opinions! Hand out some awards using the image above. Again, you can either print this out for everyone that is participating or, for bonus points, make your own awards. And, if you went the route of using objects in your home for the judgement cards activity, you can even use these categories for the pieces in your selections. Some of your choices may match Melanie Daniel's. Some may match those of others in your group. Just as with the judgement cards activity, the best part is when you get to talk about your selections AND the reasons why you chose a piece for each category.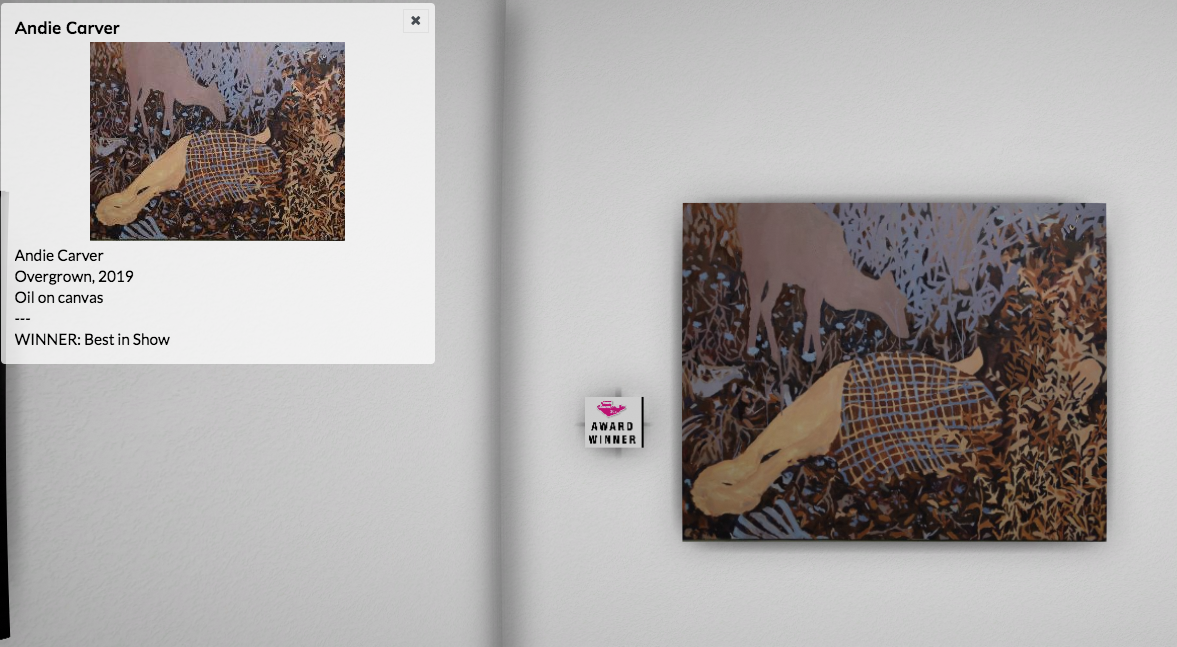 If you haven't picked it up yet, my big lesson here is that there are MANY ways to place value on art and everyone approaches artwork with their own unique set of experiences, skills, and preferences. Each assessment is valid, just make sure you take the time to think about the "why?" Here at the Halsey Institute we often select our exhibiting artists based on their social, educational, and innovative artistic value. Since our members and supporters' donations ensure we can remain free admission, we do not have to show only rock star, big name artists for reliable ticket sales. As a non-profit, we don't tend to factor in the selling price of artwork, instead focusing on the social and cultural discussions that can happen in public programs and tour groups. Is the artist wrestling with a relevant societal issue? Do they have a new and imaginative way of framing this discussion? Is this an underrepresented voice in the contemporary art realm?
I hope these activities have helped to expand your thinking around how we value art and why.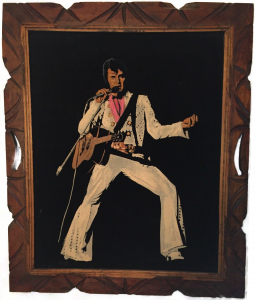 (In my best Elvis voice) Thank you, thank you very much … for reading!
– Lizz Biswell, associate director