Halsey Institute interns will react to artist statements submitted by Young Contemporaries 2020 artists. In this post, Gretchen dives deeper into Jonathan Varnell's artist statement. Varnell had four pieces accepted into the exhibition in addition to winning the Best in Sculpture award for his piece Untitled.
---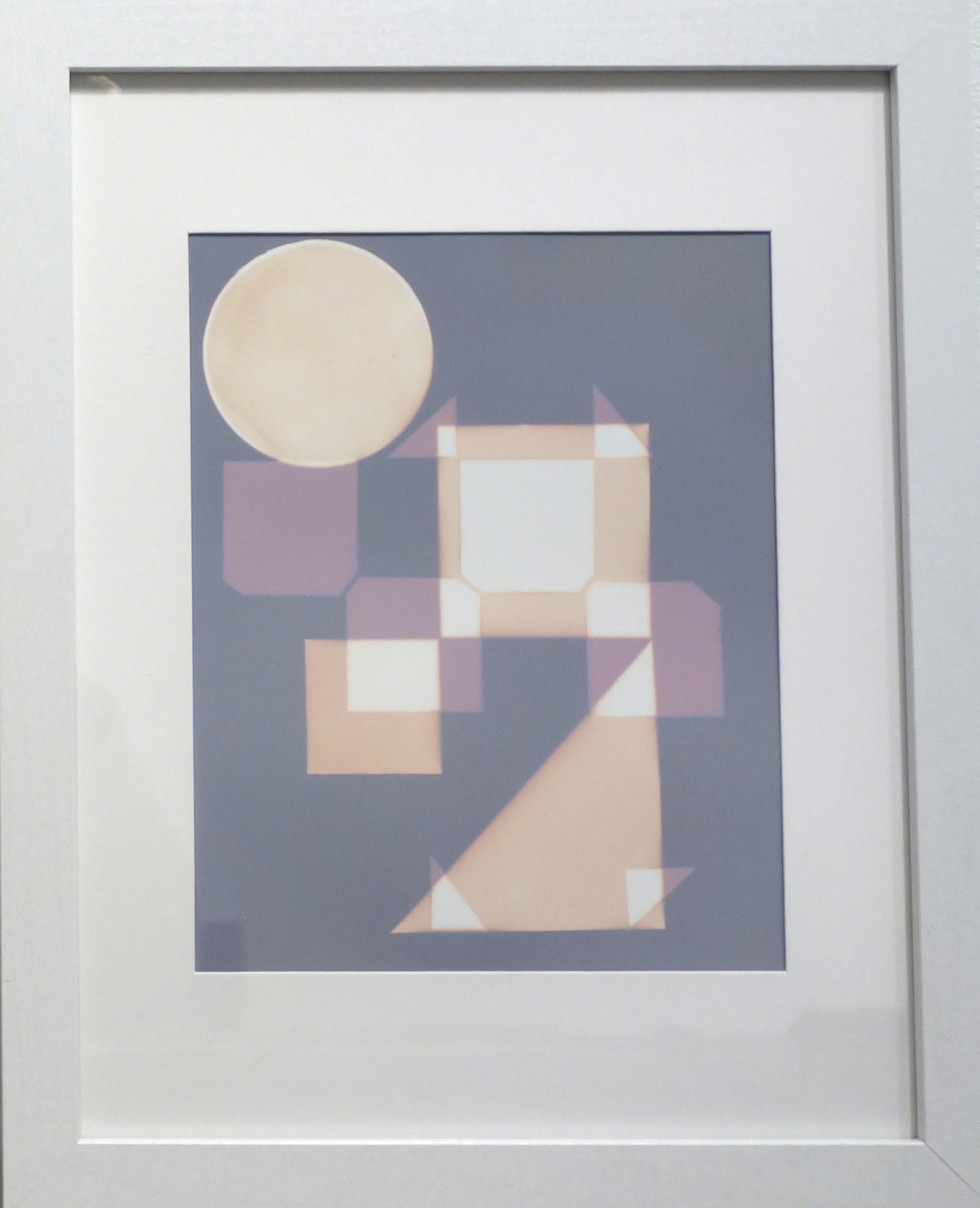 Untitled, 2019. Lumen print
Jonathan Varnell's artist statement:
My work in this show reflects the overall aesthetic that permeates throughout all of my artmaking. Using an inter-disciplinary approach, the work explores abstraction through geometric and asymmetrical forms. The concept is to allow the viewer to assign their own meaning to these familiar forms. The goal is to make the art simplistic, yet multivalent and engaging.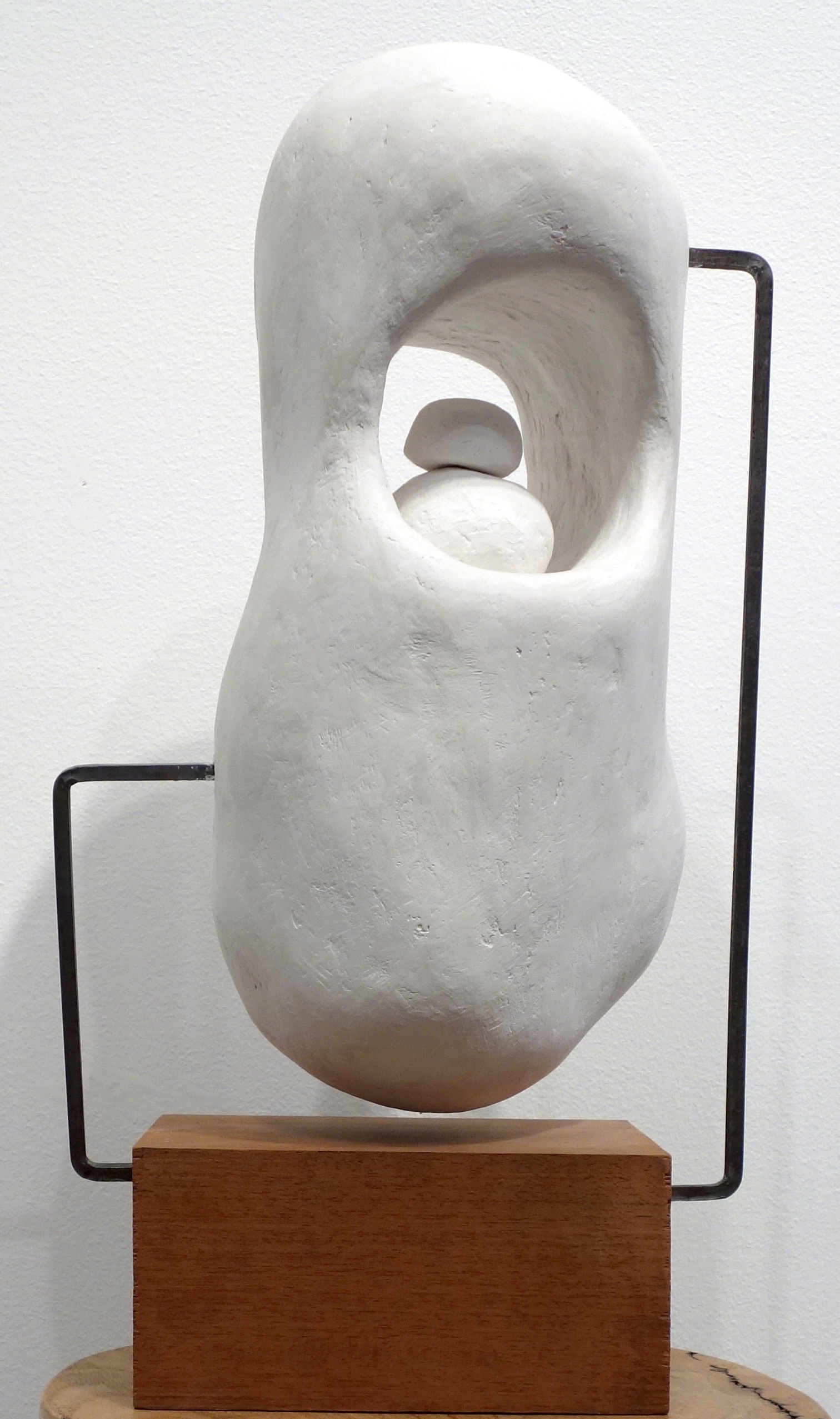 Untitled, 2019. Plaster, metal, and wood
Jonathan Varnell's artwork presents geometric shapes arranged organically. One of Varnell's pieces won with the best sculpture in the 2020 Young Contemporaries. The piece is made out of plaster, wood, and metal. Two plaster spheres are stacked on top of each other inside a hole that was sculpted into an oval-shaped piece of plaster. The plaster pieces are held together by metal rods, and appear to be floating over a woodblock. For me, the artwork feels very peaceful. The smoothness of the plaster makes me think of marble. The shadows created by the hole and the lines made by the rods make my eyes travel around the piece.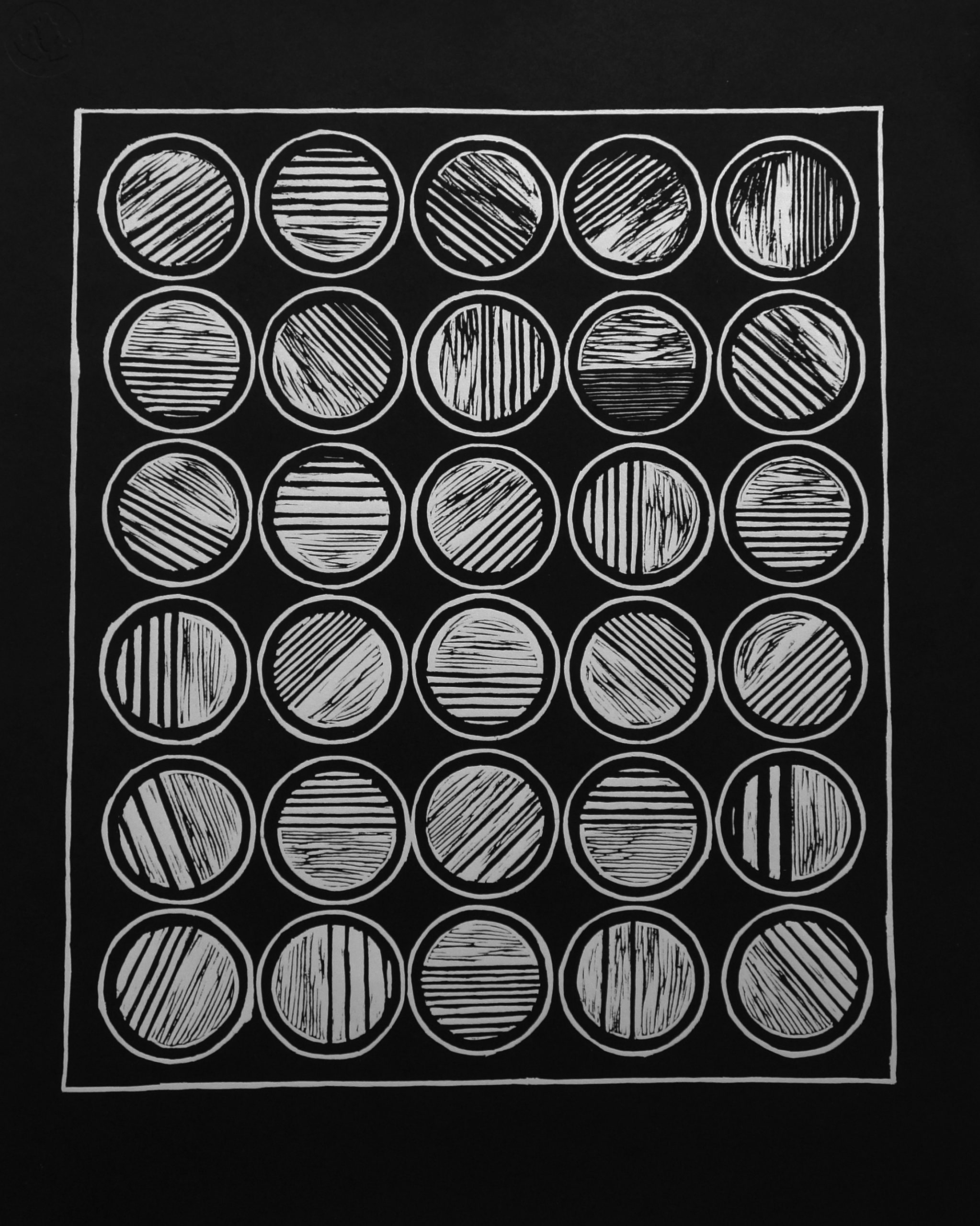 Untitled, 2019. Print
Another piece I admire is a black and white print by Jonathan Varnell. Thirty uniform circles contain lines with varying thickness and direction. This piece immediately reminds me of Petri dishes. The same bacteria will grow similar patterns, but each dish is still unique. People are all the same on the inside, yet we are still an individual. This is the meaning that I got for this piece, but I know the artist's intention is to let the viewer find their own meanings. Jonathan Varnell's artwork is visually stimulating and allows the viewer's imagination to run wild.
– By Gretchen Hertel, spring 2020 intern
Top header image: Untitled, 2019. Print