Kirsten Stolle, the current artist being exhibited in the Halsey Institute, discussed her work on the College of Charleston's podcast and on 96.3 FM Ohm Radio's morning show The Public Verse. Her exhibition Only You Can Prevent A Forest highlights the advertising by agrochemical companies as she aims to discredit these corporations and bring to light their purposefully suppressed history. In these recorded interviews, Stolle begins with how she initially developed an interest in this quite niche topic. In the 1990s, her mother was very involved in the anti-GMO movement and invited Kirsten to a puppet protest theater parade. Her mother was dressed as a strawberry with fish gills because at the time, Monsanto was trying to genetically modify a strawberry with flounder genes to withstand the cold temperatures and grow for longer. Of course, this experiment failed. Stolle also mentioned the health issues she began to have at the time as she was consuming a lot of processed soy. She wanted to understand why this was happening and who was behind it. Her curiosity led her to 12 years of research on the companies who were genetically engineering plants. Stolle discovered that these genetic modifications were happening because of the copious leftover chemicals from World War II. During the Vietnam War, the US government bought these chemicals from Monsanto, a major agrochemical/agricultural biotechnology corporation, and dumped them on Vietnam as a war tactic. She taps into this military involvement in this exhibition.

After the strawberry-flounder modification failed, Monsanto managed to continue developments and made pesticides to kill weeds and sold it to farmers. One particularly compelling point Stolle brought up in her interview with Ohm Radio was the politics of food. She goes on to describe the conflicts of interests between the government and current/former Bayer-Monsanto employees and uses the term "revolving door" to explain this idea. One major takeaway that Stolle wants her audience to remember is that Bayer bought Monsanto in 2018. Although Bayer, a pharmaceutical company, has tried their best to bury this information, Stolle continues to refer to Bayer as Bayer-Monsanto and encourages her audience to not separate the two as well.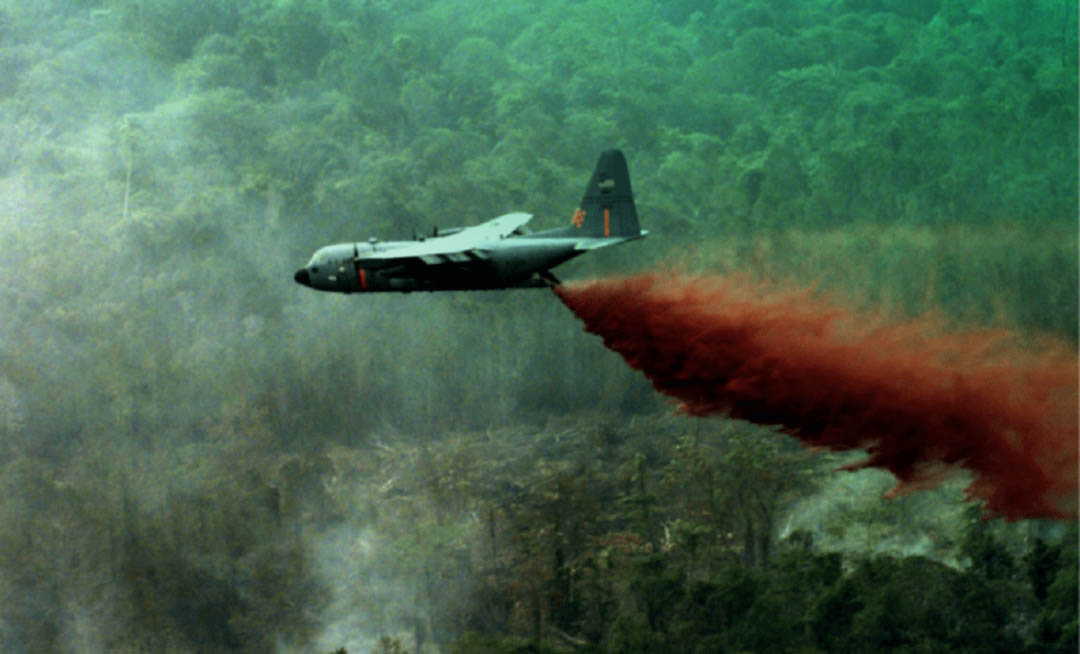 Kirsten Stolle uses the words "absurd," "bombastic," and "seductive" to describe this exhibition yet there is still a sense of seriousness and perhaps urgency as you make your way from one room to the next. Only You Can Prevent A Forest unveils the story of the horrific use of pesticides throughout history and its effects today. This exhibition is nothing short of powerful as it encapsulates irony, playfulness, and yearning for people to wake up. Stolle hopes that the viewers of her exhibition begin to critically think about the food they consume and the pesticides products that they can still find in their local Lowe's or Home Depot stores. Stolle mentions a great resource, the "Dirty Dozen", a website curated by the Environmental Working Group which lists this year's produce that contain pesticides. I encourage everyone to take a look.