Now exhibiting at the Halsey Institute is Aurora Robson: The Tide is High and Chris Jordan: Midway. Aurora Robson uses pre-recycled plastics to create large scale sculptures and installations. Robson's art prevents plastic entering into the waste stream because they are being repurposed into artwork. Her work has an organic aesthetic that further connects her projects to nature. Chris Jordan's art concentrates on displaying the consequences of mass consumption and plastic waste through photography and collage. Jordan's work is confronting and sets the stage for conversation about how humans are affecting the planet. Plastic pollution is a growing global crisis and both Robson and Jordan create visual forms to voice their environmental concerns.
Like Aurora Robson and Chris Jordan, other artists are responding to environmental crises through their work. Robson has founded Project Vortex, a nonprofit international collective of artists, designers, and architects who work to restrict the flow of plastics into the waste stream. The project is dedicated to educating others about ocean plastics and inspiring people to be conscious of plastic use.
Richard Lang and Judith Selby Lang are an artist duo and members of Project Vortex. Since 1990, the two collect plastics coming in from the Pacific Ocean on Kehoe Beach, California. After accumulating the plastics, they arrange the pieces into artwork. Their works have been featured in over 70 exhibitions in galleries, museums, universities and science centers. The couple has observed viewers repeatedly shocked that the art is handcrafted with trashed materials that have ended up in the ocean.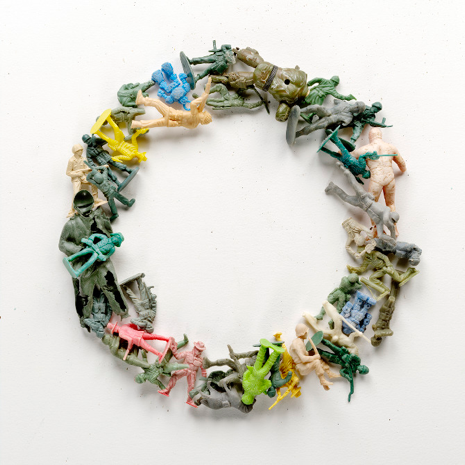 Richard Lang and Judith Selby Lang. Soldiers Wreath, 2008.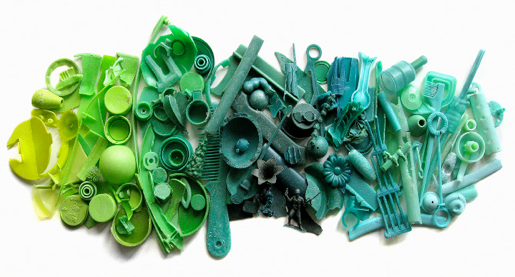 Richard Lang and Judith Selby Lang. Chromas, 2011.
Plastic waste is concerning artists all around the world. In 2014, a group of artists and activists called Luzinterruptus created a 'Labyrinth of Plastic Waste' as a part in Poland's Katowice Street Art Festival. A 22-foot by 16-foot metallic structured maze contained over 6,000 hanging water bottles discarded by a local manufacturing and bottling plant. The purpose of the work was to bring attention to the alarming amount of plastic that is consumed daily. The labyrinth was recreated again in Spain this past year.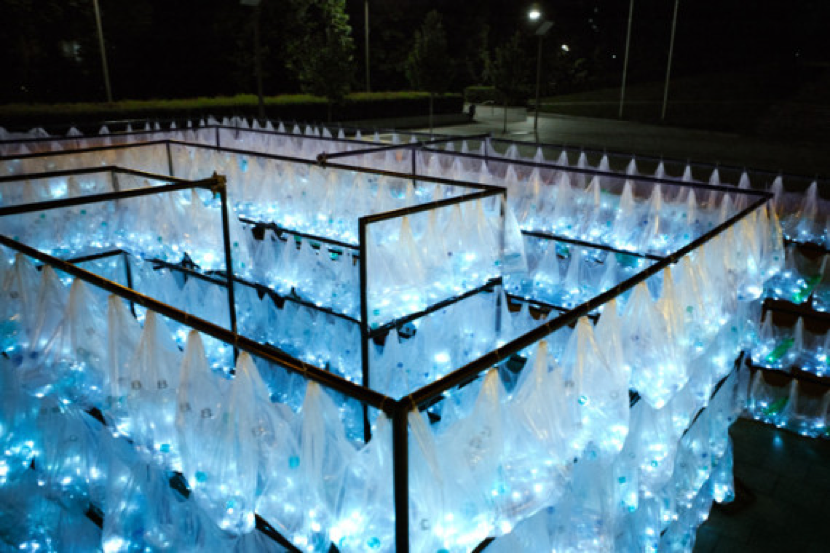 Labyrinth of Plastic Waste. 2014. Photograph by Gustavo Sanabria.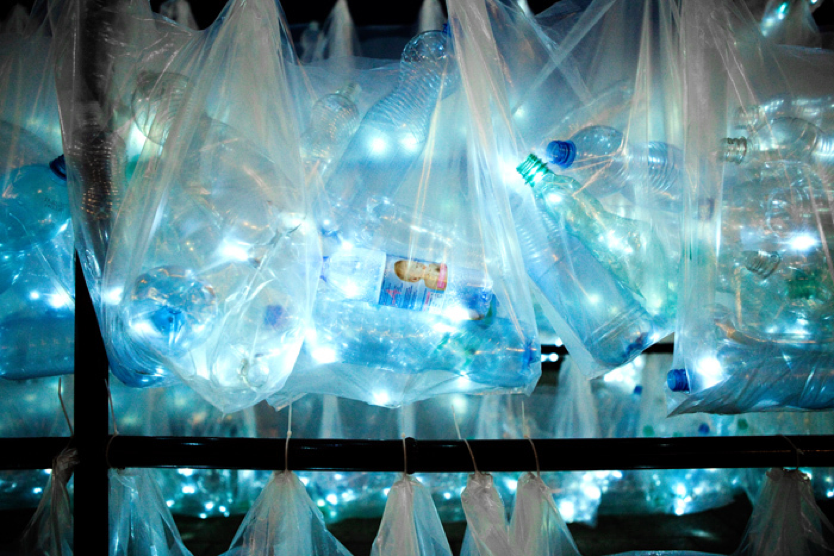 Labyrinth of Plastic Waste. 2014. Photograph by Gustavo Sanabria.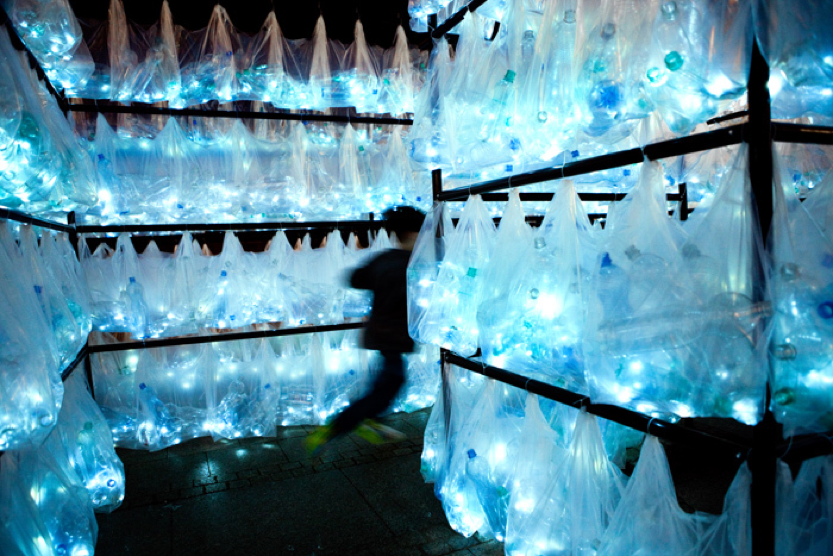 Labyrinth of Plastic Waste. 2014. Photograph by Gustavo Sanabria.
In addition to plastic waste, artists have engaged and continue to promote other types of environmental concerns. For example, David Maisel is a photographer who has spent years taking aerial photographs of damaged landscapes in the United States. The landscapes Maisel photographs have been radically transformed by logging, military tests, mining, and water reclamation. Maisel's images explore the complex relationship between humanity and nature. His work is not a direct call for environmental changes, but it still addresses a concern of humanities impact on nature. The images are stunning, yet disorienting and thought provoking. Similar to the work of Chris Jordan, Maisel's photographs reveal happenings in the world that humans otherwise may have never be exposed to.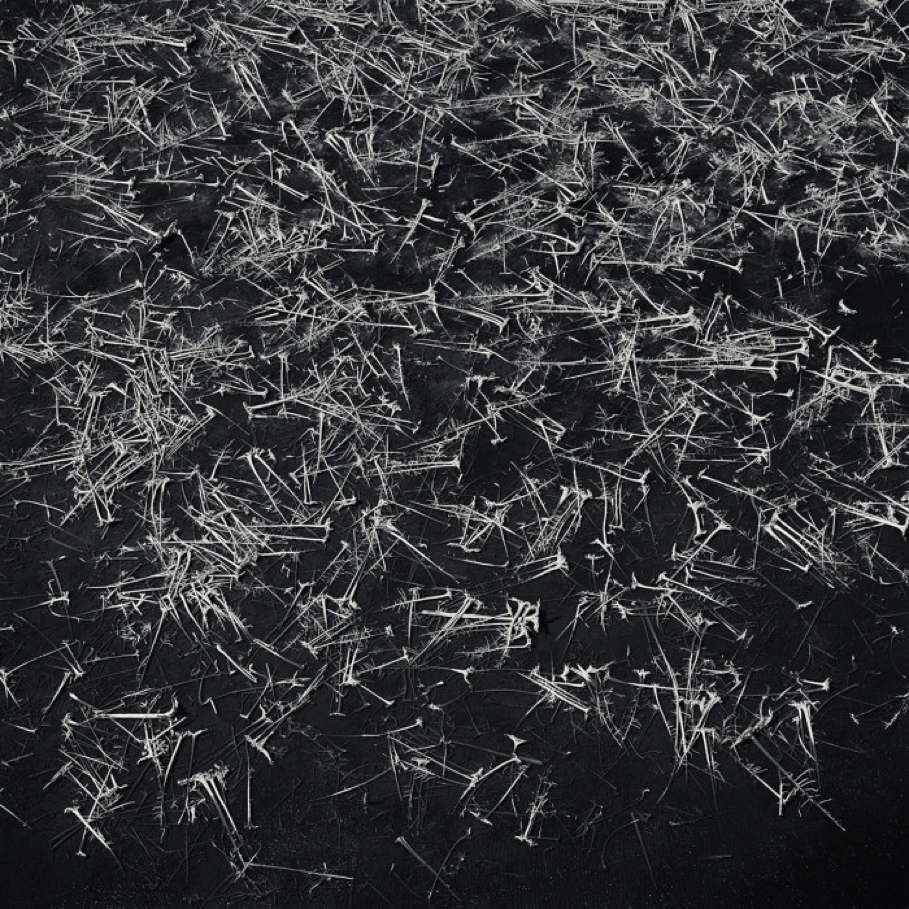 David Maisel. The Forest 2 (Chesuncook Lake, Maine), 1986.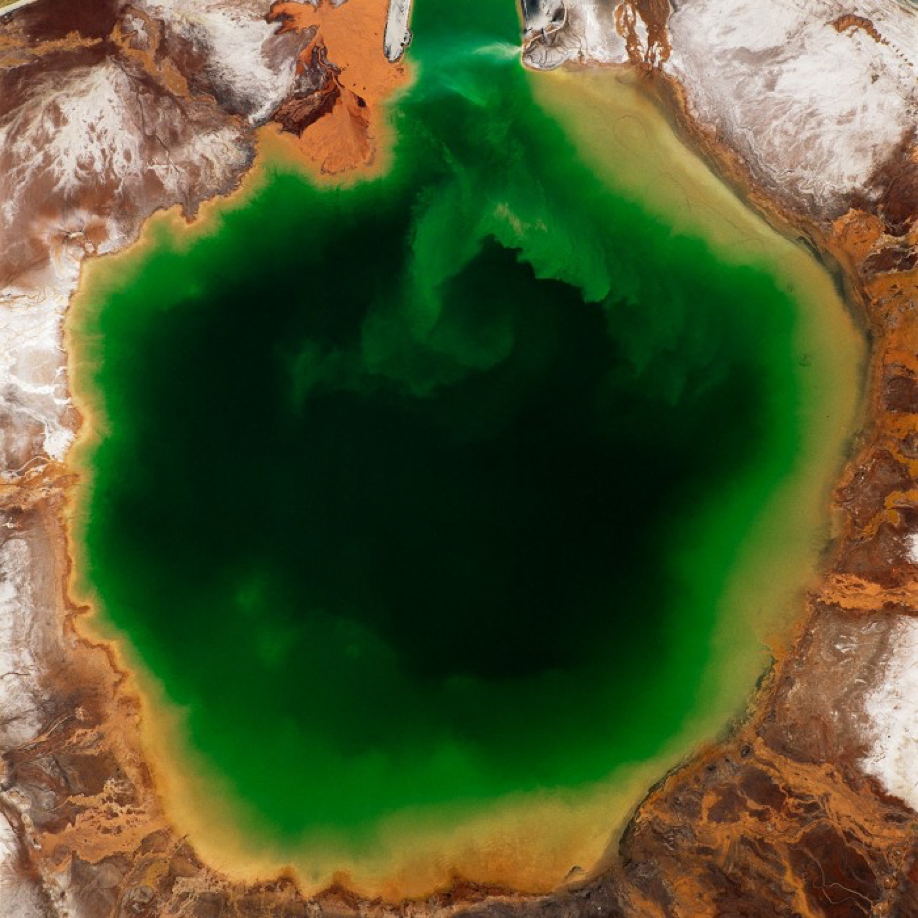 David Maisel. American Mine (Carlin, Nevada), 2007.
Another artist, John Sabraw, has found his own way to work sustainably and raise pollution awareness. Sabraw visits the Ohio River and collects toxic runoff from abandoned coal mines. He then transforms the toxic waste into his own paint. The unusual pigments created become the foundation of his paintings. Like Aurora Robson, Sabraw has found an innovative way to incorporate pollution into his art.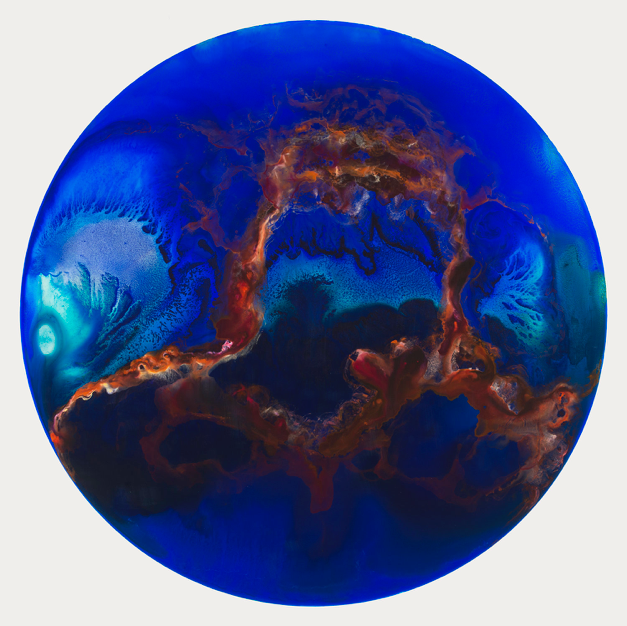 John Sabraw. Chroma S4 Dragon, 2017.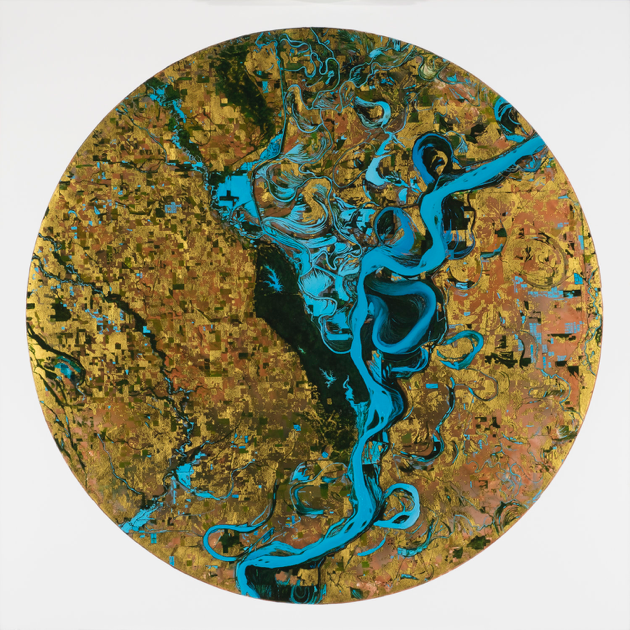 John Sabraw. Chroma S4 Blue River, 2017.
Art helps recognize issues that may be distant, unclear, or unapproachable. After exposing the problems, whether they be political, social, etc., art can set the stage to discuss difficult subjects. The artists above, along with thousands more, use art to explore environmental threats and the relationship between humankind and nature. Environmentally engaged artists create not only beautiful work, but awareness, discussion, and eventually change for our planet.
by Sessalie Gore, Halsey intern
Sources used:
http://www.luzinterruptus.com/?p=2584