Week 5 of 10/10—Reflections on a Decade of Exhibitions is upon us and we are already almost halfway through our summer project! This week's art activity is based on some of the work of Indonesian multi-media artist Jumaadi. Jumaadi works equally in a variety of medium, including painting, drawing, sculpture, installation, and shadow puppetry. His work in shadow puppetry is a contemporary nod to wayang kulit, a traditional form of puppet shadow play originally found in the cultures of Java, Bali, and Lombok in Indonesia. Jumaadi was first inspired to explore shadow puppet performances as a way to connect to his family in his home village Sidoarjo, in rural East Java. Now, he uses shadow puppetry as a form of visual storytelling, creating his own characters and narratives. His stories are often interwoven with themes of loss, displacement, and struggle, yet still bring a lot of beauty, humor, and powerful messages of humanity.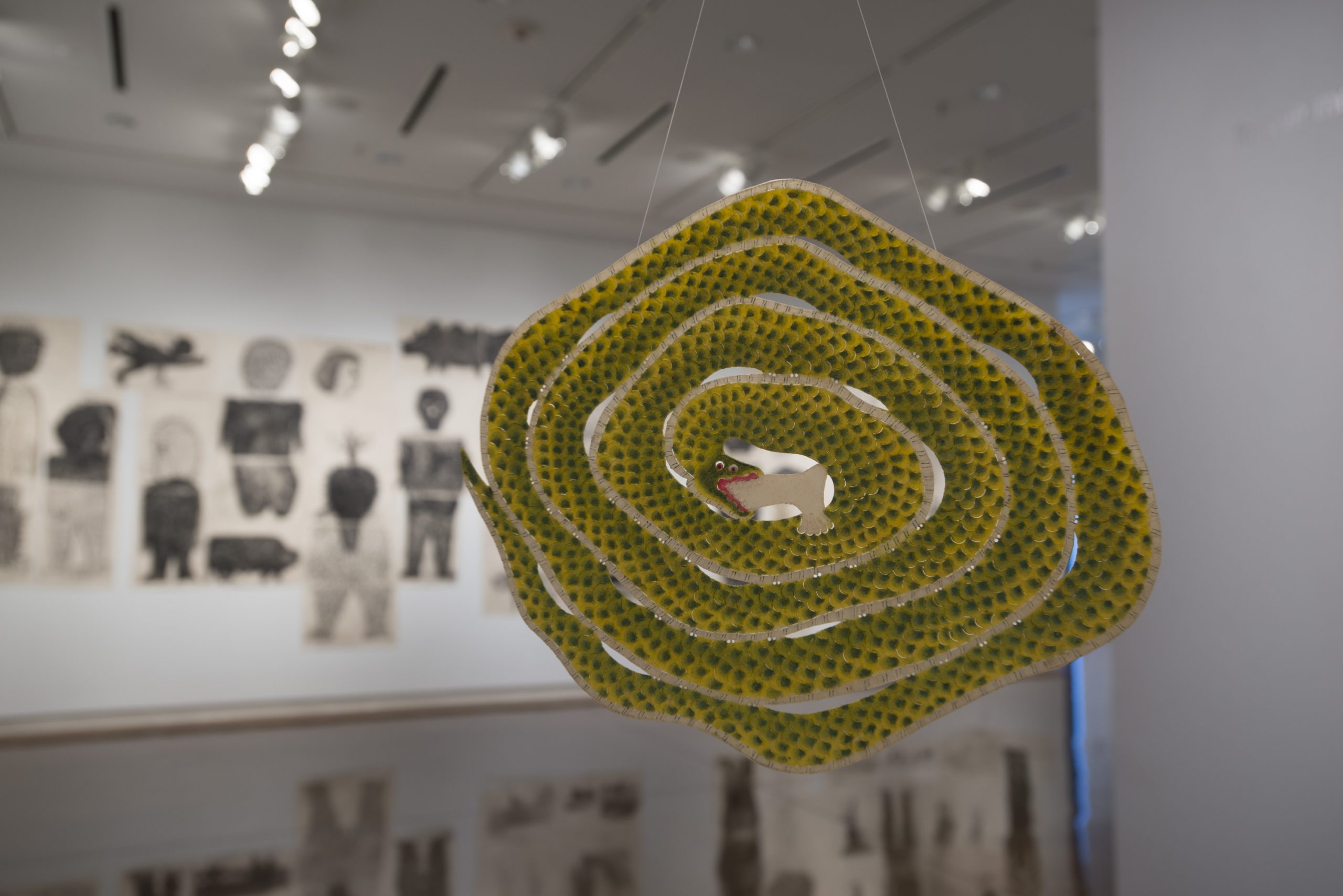 For his two-month artist residency at the Halsey Institute, Jumaadi not only created most of the artwork for his winter 2014 exhibition, but also collaborated with local artist Geoffrey Cormier and students at Academic Magnet High School to create original shadow puppets performance of wayang kulit for the community and invited people to join him at the Charleston Farmer's Market to learn how to make shadow puppets. Although the process of wayang kulit is much more more in depth, readers can still create their own shadow puppet performance at home. The activity requires the use of scissors and/or a craft knife like and XACTO blade, so small children need supervision.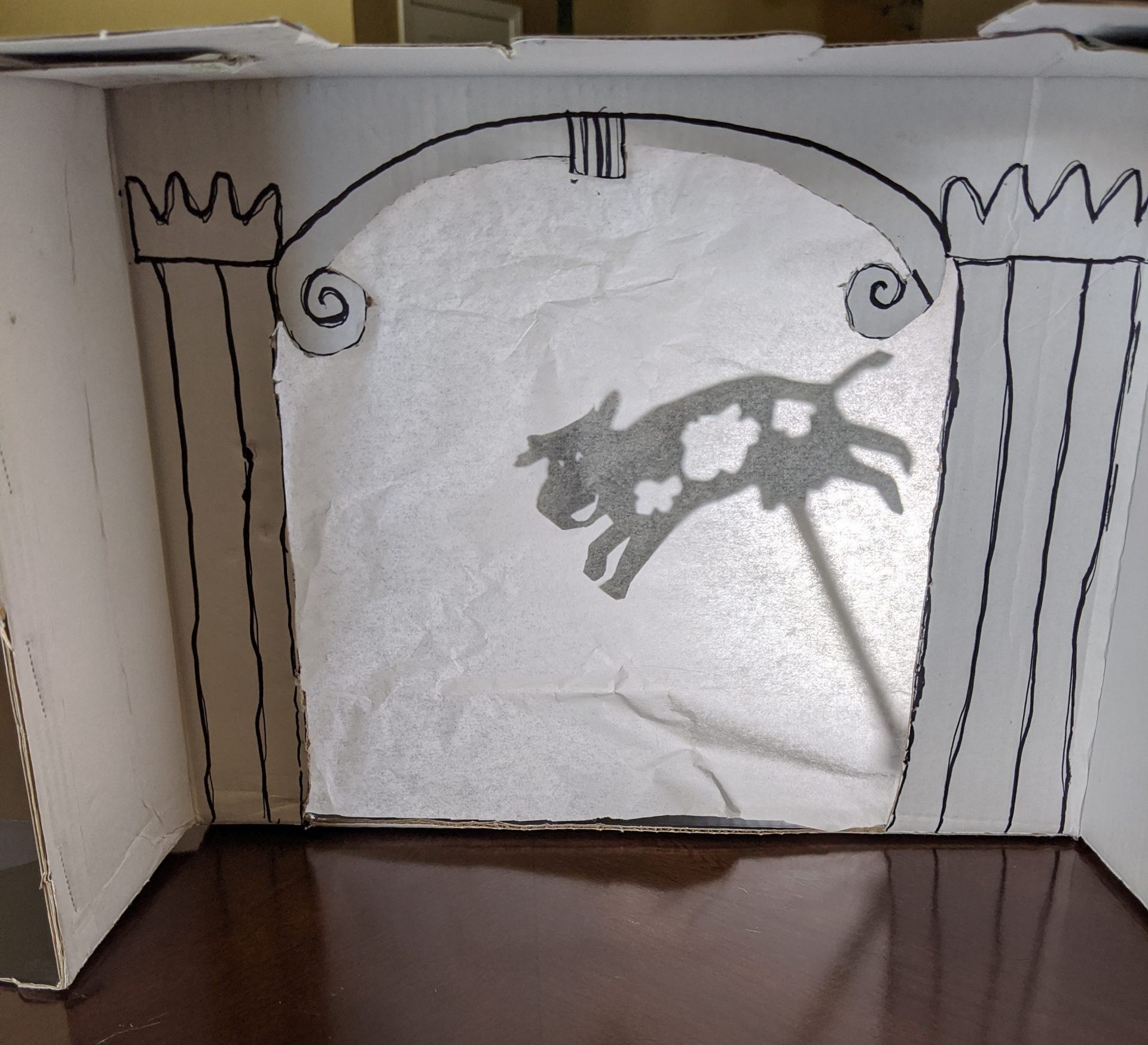 To make the theater, all you need is:
– 1 cardboard box
– 1 sheet of tissue paper (large enough to cover one side of your box)
– tape
– scissors or a craft knife
– small lamp or flashlight
*Although not a requirement, feel free to decorate the box in the style of an actual performance theater using whatever art supplies you may already have.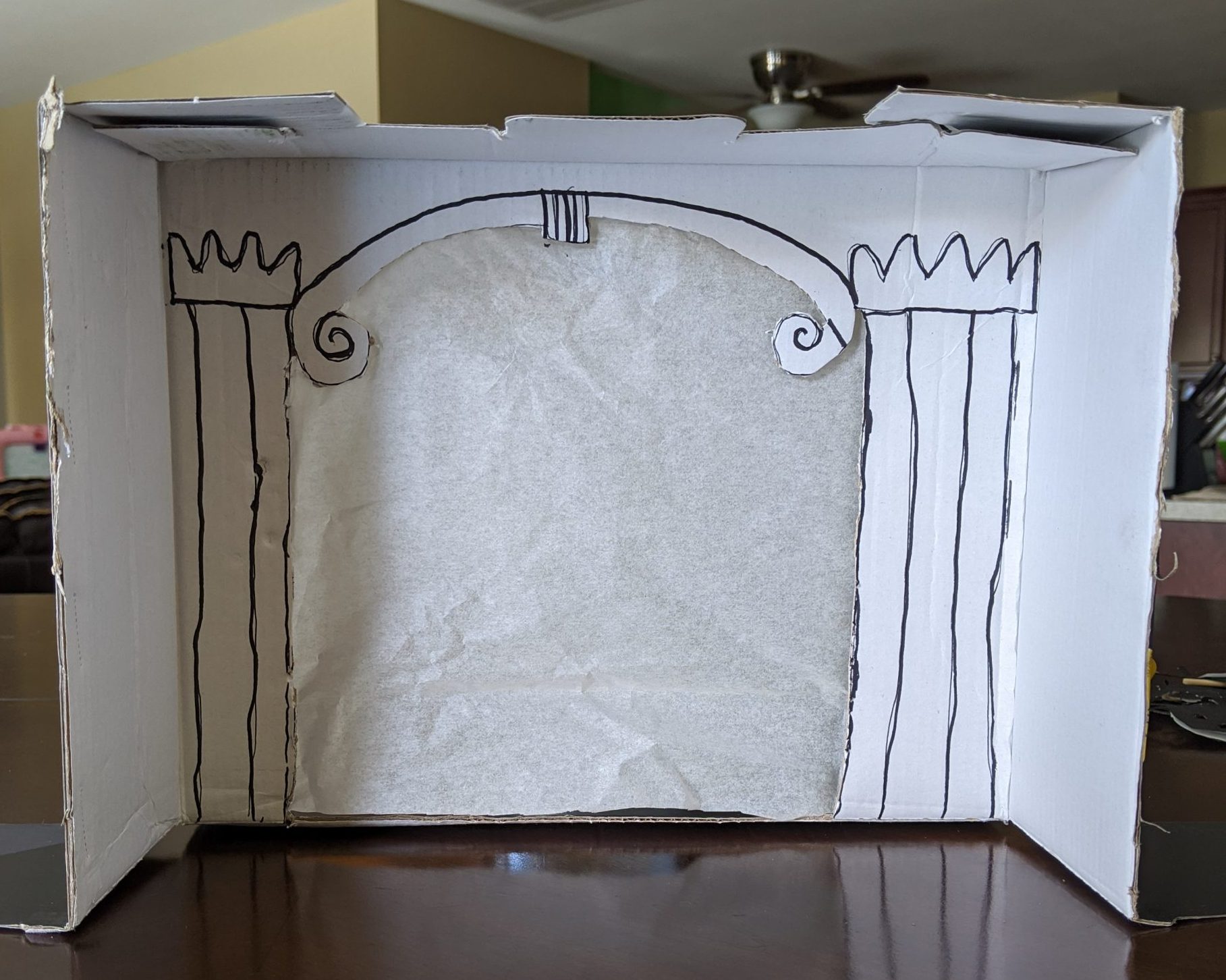 First, cut the back panel out of your box. This step is easiest with a craft knife (remember to handle with care). Leave two of the side flaps to keep your puppet theatre stable. Cut off the front flaps (the pieces that close the box).
For the front of your theater, sketch out a smaller square within the front panel. This should look like a television set.
On the inside of the box, tape a piece of tissue paper that covers the opening you have just cut out. The tissue should be either white or light-colored.
Place the theatre on the edge of a table or a flat surface. Position a lamp or flashlight behind, shining directly into the inside, lighting up the tissue paper from within. Place your shadow puppets between the light and the screen.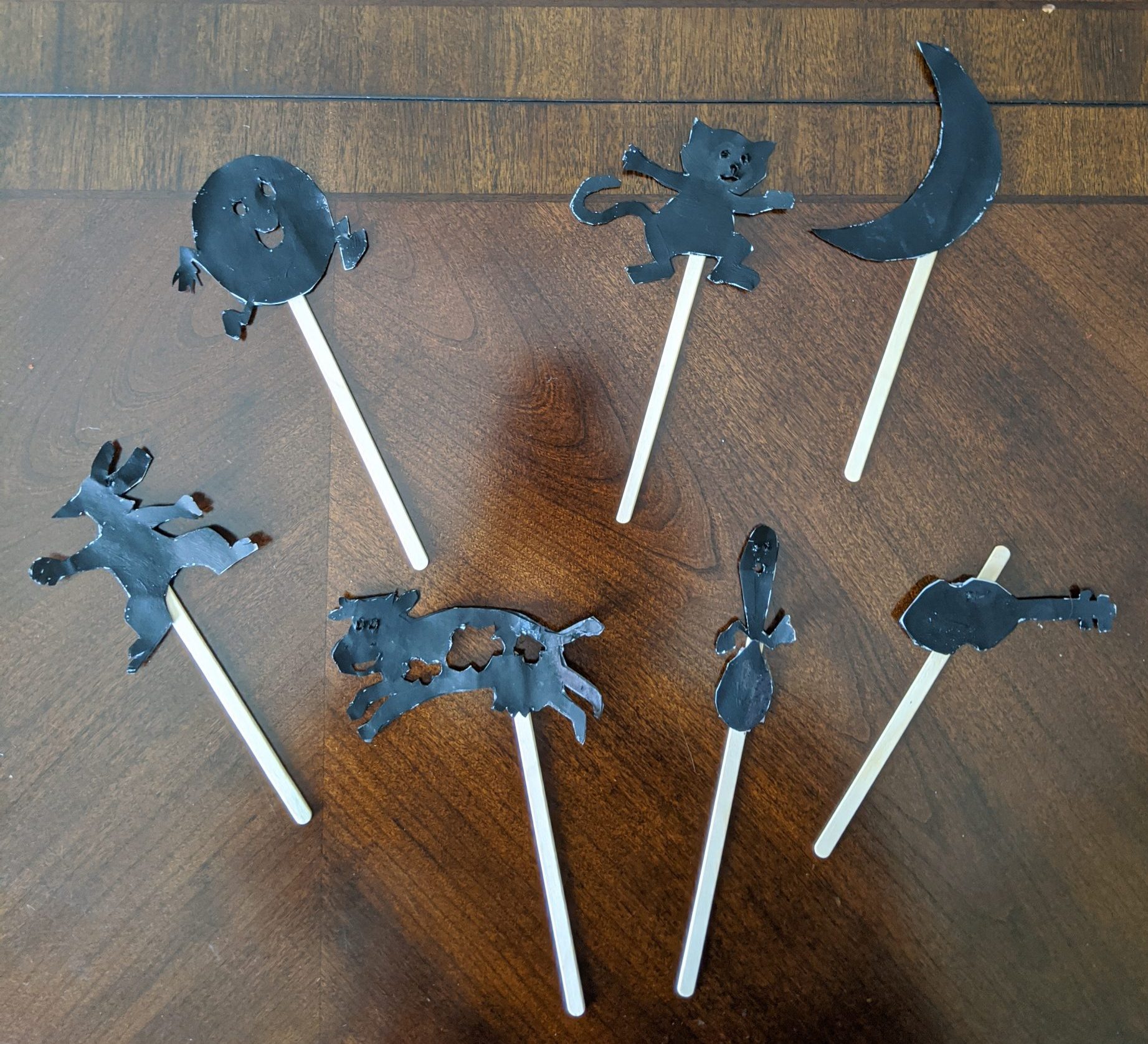 You can make your own shadow puppets or follow this template. All you need is:
– A thick surface such as cardstock, cardboard, or construction paper
– Scissors or craft knife
– Tape
– Popsicle sticks or wooden skewers
*Optional: black paint or marker
Cut out individual characters using scissors or craft knife, depending on the thickness of the paper.
Color the characters with black paint or marker if using light paper. This step is not necessary but will create a stronger shadow effect. Leave to dry.
Use tape to attach to popsicle sticks or skewers.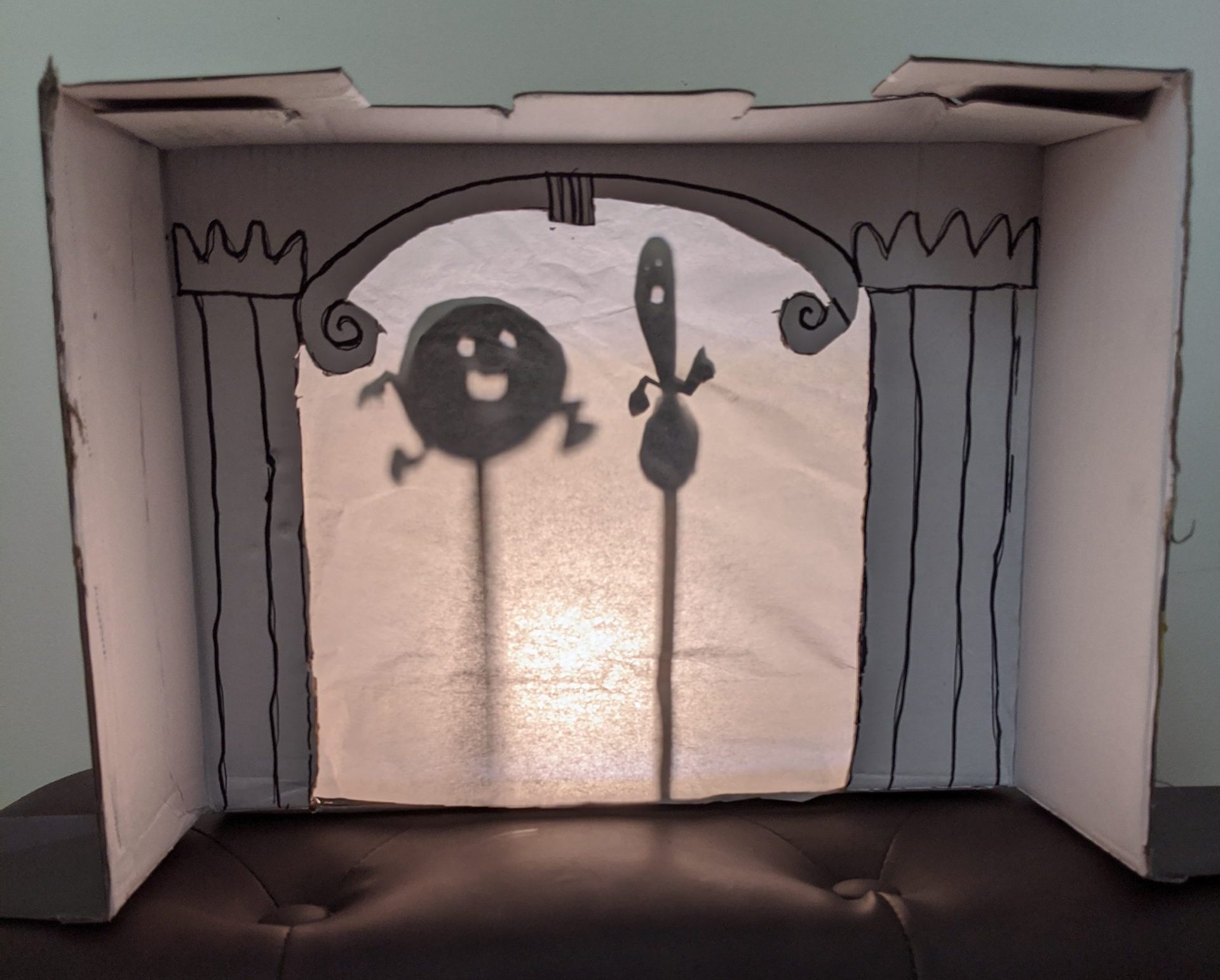 You are now ready to put on a show. Try writing a short script and cast family members as the different characters. Did you use your own characters or an existing template? Let us know! We'd love to see what everyone is creating at home. If you did this project, please share with us by email at halsey@cofc.edu. Happy creating!
By Sarah Berry, Halsey Institute education coordinator