WGS INTERSECTIONS PANEL DISCUSSION | Namsa Leuba
Monday, October 11, 2021
7:00 PM
Halsey Institute galleries + halsey.cofc.edu/live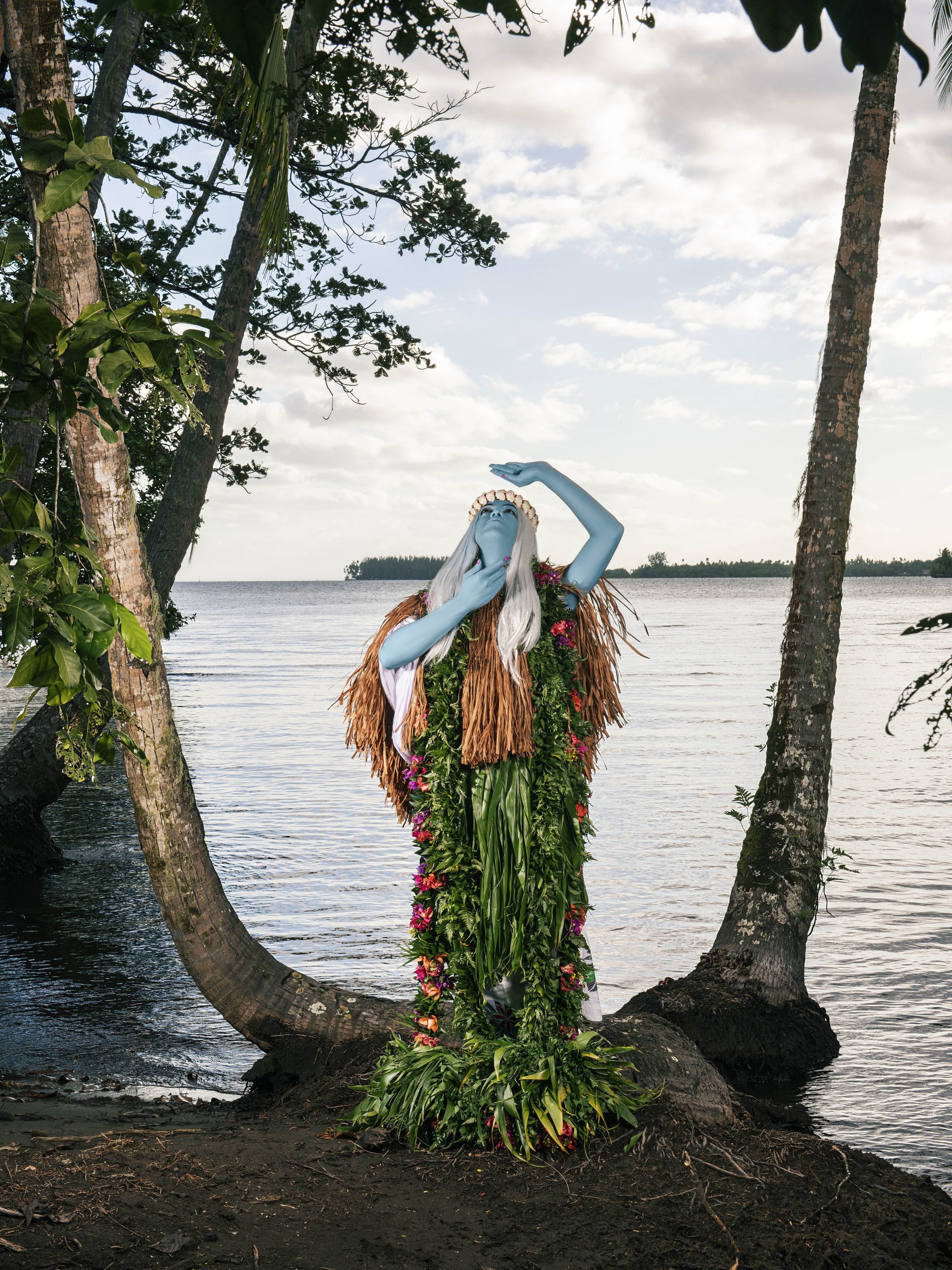 Join us for a panel discussion organized by the Women's and Gender Studies Program at the College of Charleston around themes explored in Namsa Leuba: Crossed Looks. This event will take place in person with a virtual participation option at halsey.cofc.edu/live
The College of Charleston has recently announced updated policies for on-campus events. Face masks are required by all persons on campus regardless of vaccination status. We are able to host a maximum of 50 individuals inside of the Halsey Institute's galleries at any one time during this event. All event attendees must be logged on the contact tracing list. Complete this contact tracing Google Form today for a faster check-in process at the door! This event is free and open to the public.
Please note: The Halsey Institute staff and the College of Charleston are monitoring local COVID-19 case numbers and will make updates to event policies as necessary. Make sure to check this page often for up-to-date information regarding this event.
---
Join us in conversation with the Women's and Gender Studies program's affiliated faculty, disciplines ranging from Art History to Political Science and African American Studies, as we engage with and respond to Namsa Leuba's work in Africa and the Pacific. This panel is part of ongoing collaborations between the Halsey Institute and the Women's and Gender Studies program over the 2021/2022 academic year that will consider intersections between art, performativity, gender, sexuality, race, (post-) colonialism, and power.
The panel will be comprised of
Dr. Kris De Welde, Director and Professor of Women's and Gender Studies, Professor of Sociology
Dr. Hollis France, Associate Professor and Chair of Political Science
Dr. Kameelah Martin, Professor of African American Studies and English, and Dean of the Graduate School
Dr. Mary Trent, Assistant Professor of Art History
WGS INTERSECTIONS PANEL DISCUSSION | Namsa Leuba
Monday, October 11, 2021
7:00 PM
Halsey Institute galleries + halsey.cofc.edu/live