OPENING RECEPTION | Katrina Andry: Over There and Here is Me and Me and Colin Quashie: Linked
Friday, August 23, 2019
6:30 PM - 8:00 PM
Halsey Institute galleries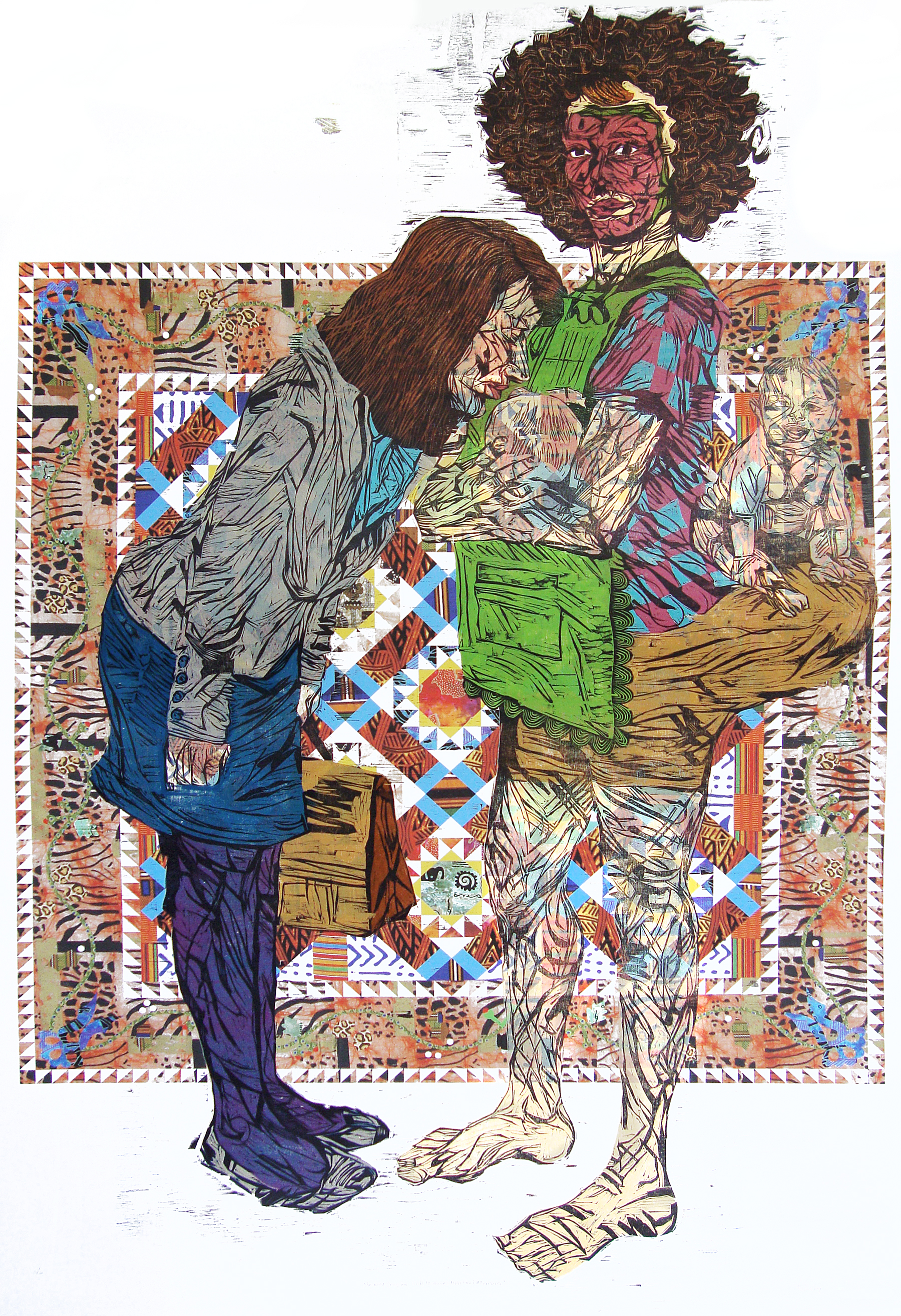 Join us to celebrate the opening reception of Katrina Andry: Over There and Here is Me and Me and Colin Quashie: Linked on Friday, August 23, 6:30-8:00 PM. Beginning in Fall 2019, College of Charleston students, faculty, and staff, and current Halsey Institute members receive free admission to our opening receptions. All non-members will be charged $5 admission.
---
The work of Katrina Andry probes the power structures of race-based stereotypes. For her exhibition at the Halsey Institute, Andry will explore the stereotypes that engender gentrification. Using printmaking and installation, she creates visceral images that beckon viewers to examine their own preconceived notions of society. As Charleston's neighborhoods are rapidly changing in multifarious ways, this exhibition will provide a springboard for community-wide conversations on gentrification.
Colin Quashie creates images that comment on contemporary racial stereotypes. Combining historical relics and artifacts with icons from past and present popular culture, Quashie sharply critiques the way people of color are portrayed in modern visual culture. Using his signature caustic wit, he blends images to allow viewers to more fully explore how images of African Americans and Black culture are constructed today.
In his latest series, called Linked, Quashie juxtaposes images of well-known Black figures with other representations of artifacts to comment on stereotypes as they exist today. In Gabriel, Quashie tweaks an image of Louie Armstrong, updating his signature trumpet with a set of slave shackles. Similarly, in Rose Colored, he creates an image of Harriet Tubman donning a pair of rose-colored glasses, referencing the abolitionist's view of slaveholders, for whom she still held a level of empathy. With these works, Quashie teases out underlying stereotypes, exposing them for all to see more plainly.
---
Join the Halsey Institute today to get free admission to all our opening receptions in addition to a variety of stratified perks! Memberships begin at $40 for individuals. Find out more here!
OPENING RECEPTION | Katrina Andry: Over There and Here is Me and Me and Colin Quashie: Linked
Friday, August 23, 2019
6:30 PM - 8:00 PM
Halsey Institute galleries