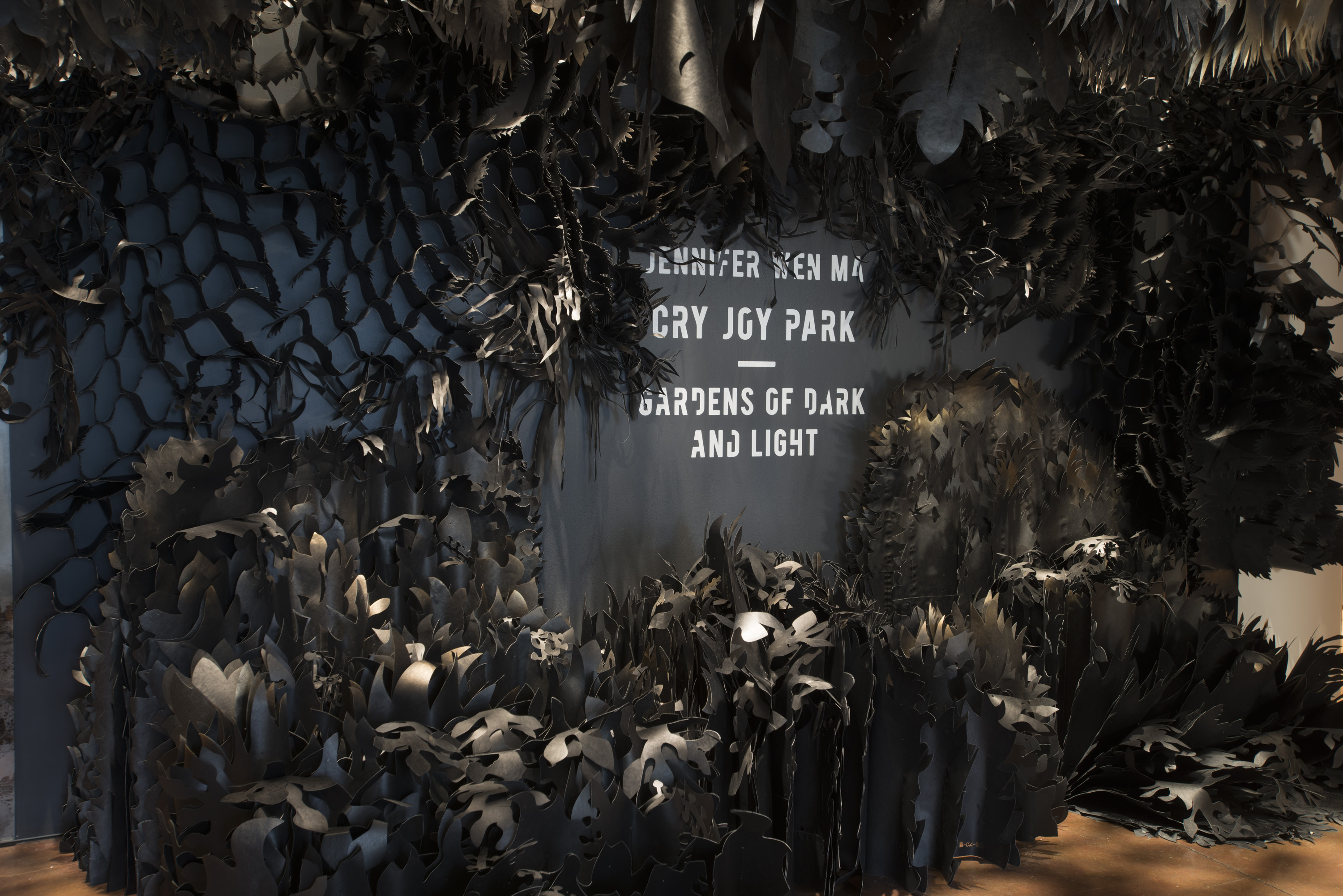 IDEAS INTO ACTION | 4 Intersections of Systemic Racism
Wednesday, July 10, 2019
6:00 PM
Recital Hall, Simons Center for the Arts, 54 St. Philip Street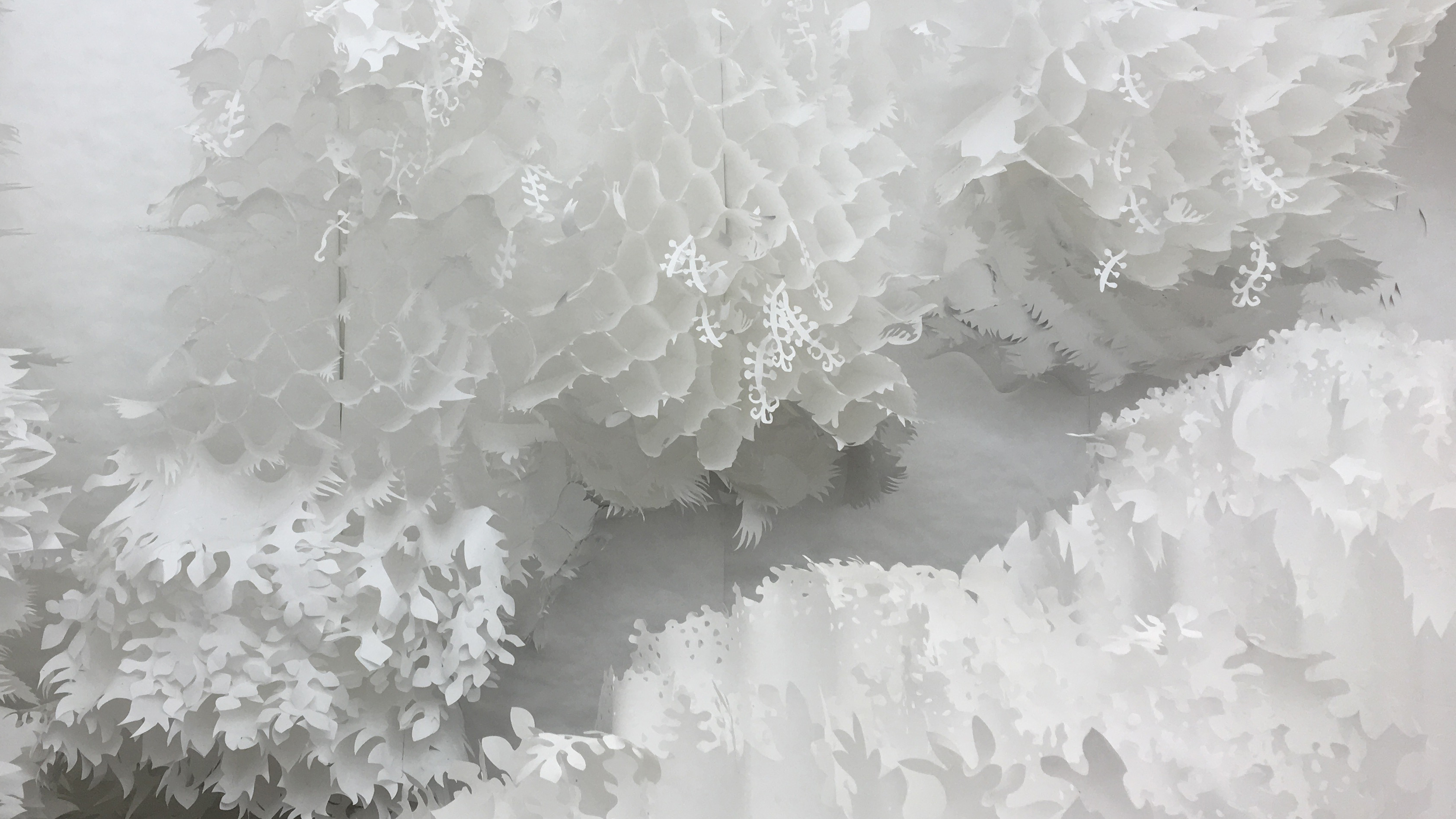 Join us Wednesday, July 10, 6:00-7:30 pm as we explore four topics of concern in Charleston that have something in common: systemic racism as a root cause.
As part of her exhibition Cry Joy Park—Gardens of Dark and Light, artist Jennifer Wen Ma has organized a series of four dinners at The Halsey Institute. Inspired by the history of Charleston, Jennifer's installation explores the juxtaposition between paradise and oppression. Each dinner focuses on a single area of concern: education, food access, land & affordable housing issues, and reentry from prison into society. Jennifer worked closely with Jessica Boylston of Ideas Into Action to develop the dinner themes and guest list, which include members of Charleston working on these issues in an effort to reward them for their tireless work and spark conversation.
Now we want to open the conversation to all and share what we have learned!
Tina Singleton, social justice coordinator for YWCA Greater Charleston and coordinator of its frequently sold-out Racial Equity Institute training workshops, will start us off with some eye-opening racial equity concepts and surprising stats from the Avery Institute's disparity report. Other panelists will include guests from each of the four dinners, who will fill us in on the social justice discussions at each one:
EDUCATION: LaTisha Vaughn, Director of Networks and Community Engagement, Tricounty Cradle to Career

LAND & AFFORDABLE HOUSING: Omar Muhammad, Director of Lowcounty Alliance for Model Communities and Eric Jackson, Director of R3, Inc.

REENTRY FROM PRISON: Scarlett Wilson, Solicitor of Ninth Circuit Solicitor's Office and Tamika Gadsden, Charleston Activist Network

FOOD JUSTICE: TBD
Come be a part of Charleston's conversation and change in this critical area of need!
PARKING: Parking is available in garages located at 81 St. Philip Street and 34 St. Philip Street
A special thanks to the representatives from the following organizations for their hard work and attending the themed dinners:
Education: Kids On Point, Yo Art!, Charleston Hope, Tricounty Cradle to Career, Charleston County School Board, and Mitchell Elementary
Land: Charleston Moves, Charleston Housing Authority, Center for Heirs Property Preservation, SC Community Loan Fund, Metanoia, Low Country Alliance for Model Communities, Housing for all of Mt. Pleasant, We Build Foundation, R3, Inc, and Enough Pie
Reentry from Prison: Turning Leaf, Fresh Start, Criminal Justice Coordinating Council, Ninth District Solicitor's Office
Food Justice: Lowcountry Street Grocery, Grow Food Carolina, Stone Soup Collective, Green Heart Project, Transformation Table
IDEAS INTO ACTION | 4 Intersections of Systemic Racism
Wednesday, July 10, 2019
6:00 PM
Recital Hall, Simons Center for the Arts, 54 St. Philip Street