This post is the first in a five-part series by Dr. Mary Trent, College of Charleston instructor in Art and Architectural History and Southbound project contributor, that highlights the extensive K-12 outreach program correlating to the Southbound project, Capturing #MySouth.
---
Each generation of Southerners has their own stories to share. Historical shifts in technology, politics, and culture flavor the stories differently, but themes of place, nature and community thread through. The Capturing #MySouth program, organized by the Halsey Institute of Contemporary Art and supported by grants from Arts, etc. and the South Carolina Arts Commission, has encouraged the development of new Southern stories told by the next generation of Southerners under the guidance of experienced professionals. This project is one of the Halsey's largest educational initiatives to date and matches in ambition and breadth the impressive reach of their current exhibition: Southbound: Photographs of and about the New South.
For the project, the Halsey paired professional photographers: Rachel Boillot, Titus Brooks Heagins, and John Lusk Hathaway; and author Cinelle Barnes with students in art classes from seven middle and high schools that represent a diverse swatch of Charleston, Berkeley, and Dorchester counties: Haut Gap Middle School, Fort Dorchester High School, Palmetto Scholars Academy, Rollings Middle School of the Arts, St. John's High School, Burke High School, and Goose Creek High School. In order to capture a diverse view of the South, the Halsey selected schools that span different geographic, racial, and class-based demographics. By creating this composite view of what the South looks like, the students will be able to peer into the lives of other students who lives elsewhere in Charleston and see how their lives are similar but also very different. Boillot is a photographer, documentary artist, and professor at Belmont University in Nashville, Tennessee. Heagins, a documentary photographer, lives and works in Durham, North Carolina. Locally based, Hathaway is a professor of photography at the College of Charleston. And, Barnes is a Charleston-based essayist, editor, and author of Monsoon Mansion: A Memoir.
The professionals visited the classes and shared their own stories and creative process while encouraging the students to think critically about their own experiences and how to represent them with originality and authenticity. Students then visited and received a guided tour of the Southbound exhibition on display at the Halsey and the City Gallery at Waterfront Park, which includes photographs by Boillot, Heagins, and Hathaway. Some students had never been to downtown Charleston before, and many had never been to an art museum or gallery. Seeing the photographs in this space helped the content of the photographer's talk really "click" for them. Next, they were then given their own digital cameras and asked to document their life, incorporating something of what they had learned. They were also invited to write about an important moment in their lives based on techniques learned from Barnes. Students later received individual feedback on their work from Boillot, Heagins, or Hathaway, and Barnes.
The professional workshops included many special moments for the students. Hathaway brought his large format camera and let each student take a turn looking under the focusing cloth. Heagins set up a mini-portrait studio. Boillot told the students of her own experience having a professional photographer visit her class as a high school student, an event that totally changed her life. And, Barnes led each class through an evocative description of the smells, sights, tastes, and sounds of her memories of her childhood home in the Philippines, which formed the basis for her book.
According to Katie Lesser, Education Coordinator at the Halsey, who attended the artist visits, students were especially interested in Boillot and Hathaway's career journeys: "Most of these students had never met a professional photographer and had many questions." Heagins, who grew up in a low-income area of the South himself, strongly related to the students he visited and encouraged them to see the camera as, according to Lesser, "a tool to connect you with your community." While visiting Burke High School, a student named James seemed incredulous and disinterested when the outside visitors first walked into the class. But eventually he started to open up to Heagins' message and, by the end of Heagins' visit, approached him as he left to shake his hand.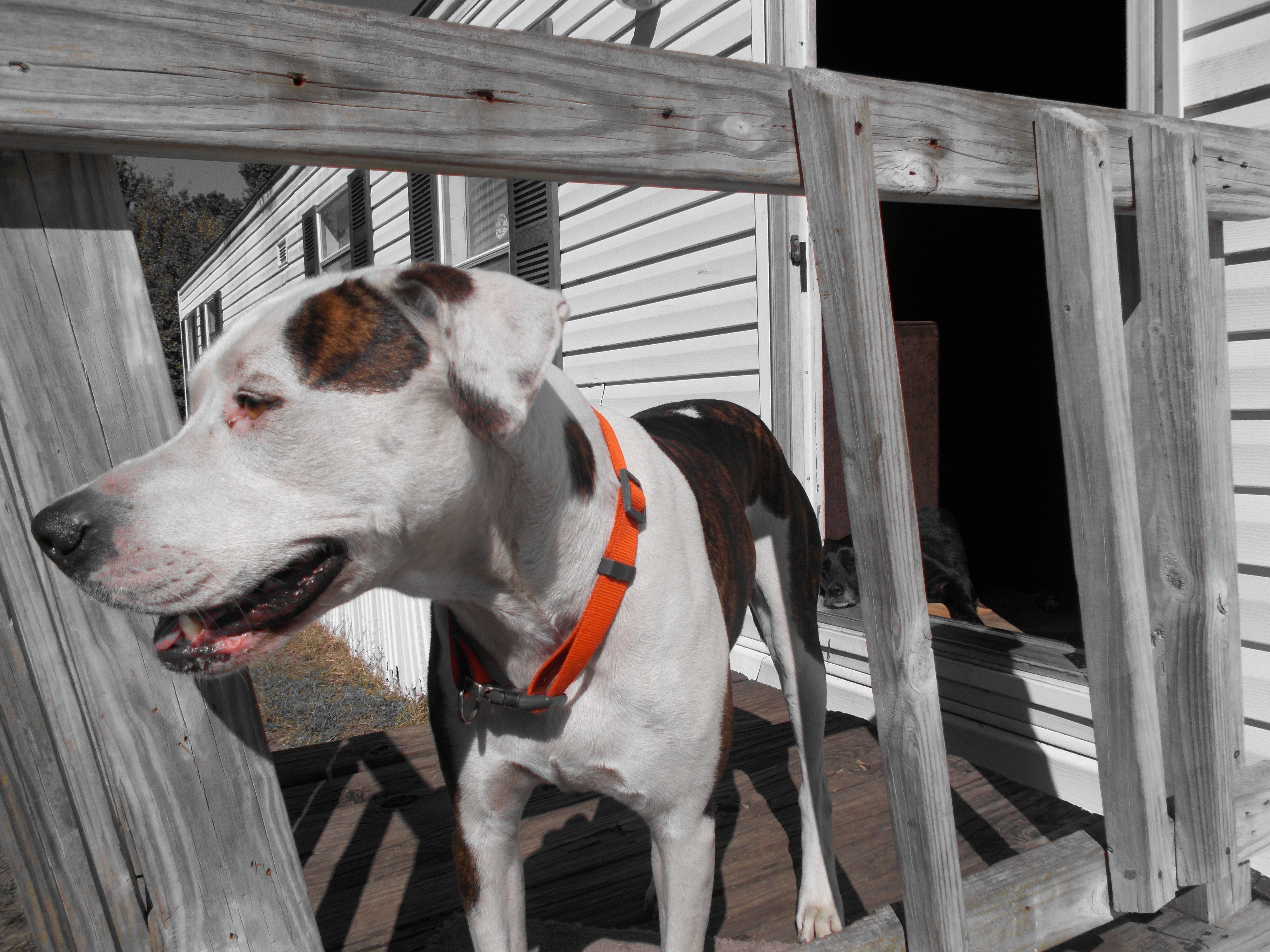 Dana Brown is a teacher at Haut Gap Middle School on Johns Island. Her class puts together the school yearbook, so her students are used to thinking about documenting the life of the school. This project, Brown asserted, allowed them to think more personally about the stories they want to share individually. She noted that after Boillot visited her class students seemed to start thinking more "outside the box." They opened up to new possibilities for taking pictures, such as considering different subject matters and pursuing different viewpoints. Barnes's visit, according to Brown, was an enlightening experience for them that "led them to think about themselves and their worldview and to share that with others and express their voice." At the conclusion of the program, the digital cameras will be donated to the schools and Brown plans to use them and other assignments from the project in her discussions of photography and storytelling with future art classes. Of note, many of the other schools have not had any cameras in the past, so the donation of cameras by the Halsey will expand their art curriculum into a whole new medium. Some teachers are hoping to recreate this project for future classes.
Josalyn, a student in Brown's class, excitedly spoke about the impact of the program: "That whole experience, especially going to the museum, opened up a new window for me with photography. I don't look at things like I used to. Now, I look for good images in everything, like good angles, what would make a good picture." She was especially inspired at the Halsey by the photographs of the 2010 Deepwater Horizon Gulf Oil Spill by Daniel Beltrá and how something so catastrophic could be made so beautiful by the camera. She also noted the special experience of working with Barnes: "The writing workshop was really different—I never did anything like that before. The story herself, like how she told it, it was different from what I usually read. She showed you how to do it yourself, the steps [involved in writing a memoir]." After hearing Barnes vividly describe her own memories and how they informed her process of writing, Josalyn wrote about her own memories of her grandma's house, who she says was always cooking and whose house was filled with food smells and the presence of her friendly dog.
Students in middle and high school are at an age when they're beginning to define the world for themselves and beginning to define themselves to the world. Students of this age are quite familiar with the camera and regularly take pictures of themselves, their friends, and family. Yet, they have not yet been introduced to the process of thinking critically about photography–most picture taking is quick and with minimal forethought. No one has shown them how to pause and reflectively consider their point of view–the literal angle from which they are shooting and the content that they are choosing to include in the frame. Thanks to the Capturing #MySouth program, students throughout the Lowcountry now have a set of tools for thinking more critically about photography and storytelling. The project will help form a composite view of Lowcountry life through the eyes of young Southerners today.
Images:
TOP: Callista Adajar, St. Johns High School, Johns Island
MIDDLE: Josalyn Robinson, Haut Gap Middle School, Johns Island