VIRTUAL CURATOR-LED TOUR FOR MEMBERS | Geolocation
Thursday, March 4, 2021
7:00 PM
Via Zoom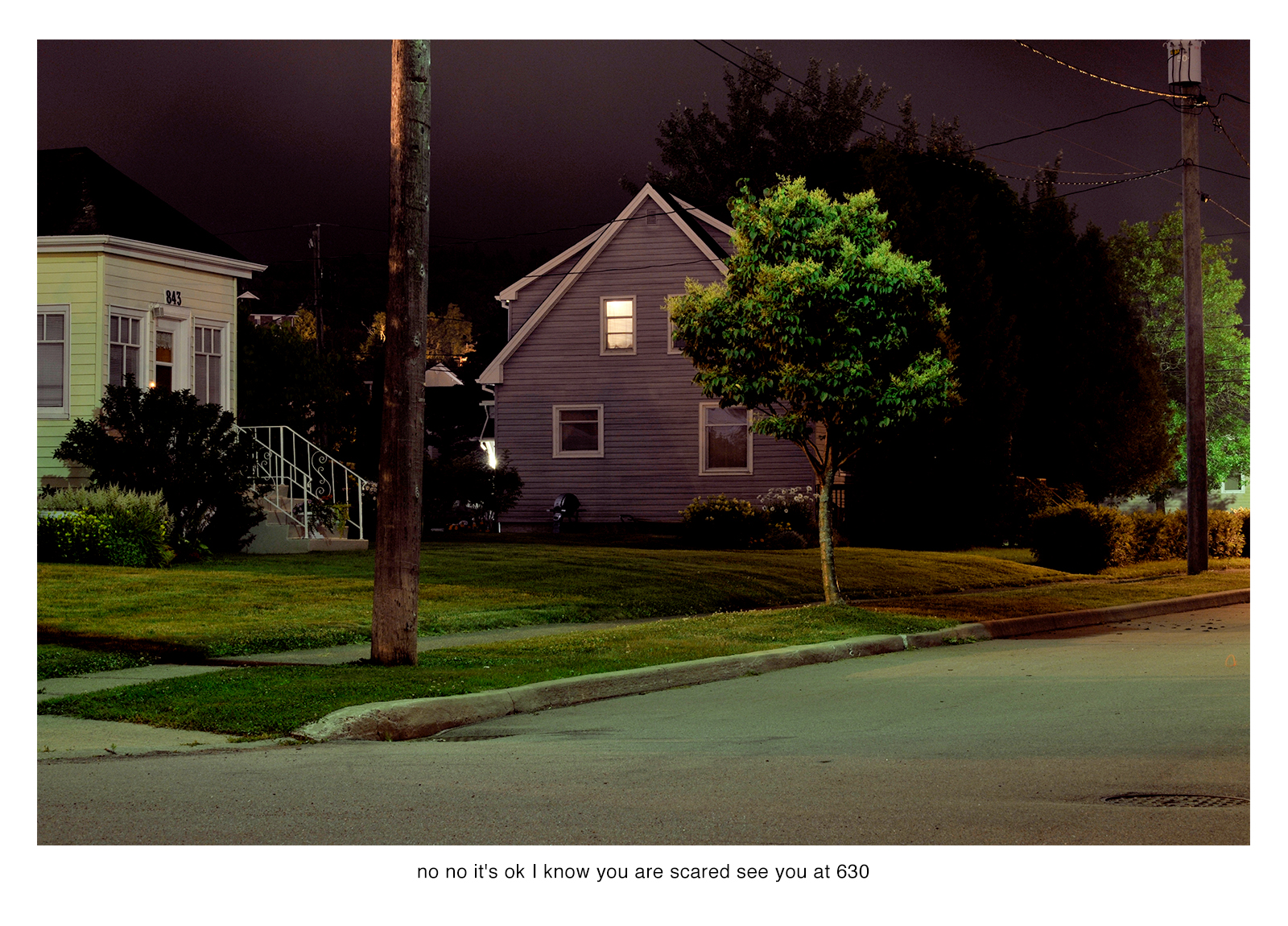 Join the Halsey Institute staff and your fellow members for a fun and exclusive evening tour! Beginning at 7:00 PM, Halsey Institute curator Bryan Granger will lead you on a virtual tour of our current exhibition Larson Shindelman: Geolocation. Explore the exhibition, get insider knowledge, meet other Halsey Institute lovers!
This event is for all levels of Halsey Institute membership. To join the Halsey Institute family, please visit https://halsey.cofc.edu/sustain/join or call (843) 953-5652.
---
The Halsey Institute presents Geolocation by the artist duo of Nate Larson and Marni Shindelman. Using publicly-accessible geographic data from tweets, Larson Shindelman track down specific locations where Twitter users were when they posted on social media. Once there, the artists make a photograph from the location, connecting the tweet—stored on a remote server and readable around the globe—and the physical world. This body of work explores the connection between text and images, digital and analog, and private versus public.
VIRTUAL CURATOR-LED TOUR FOR MEMBERS | Geolocation
Thursday, March 4, 2021
7:00 PM
Via Zoom