MEET THE MAKER | Kukuli Velarde
Tuesday, April 6, 2021
7:00 PM
via Zoom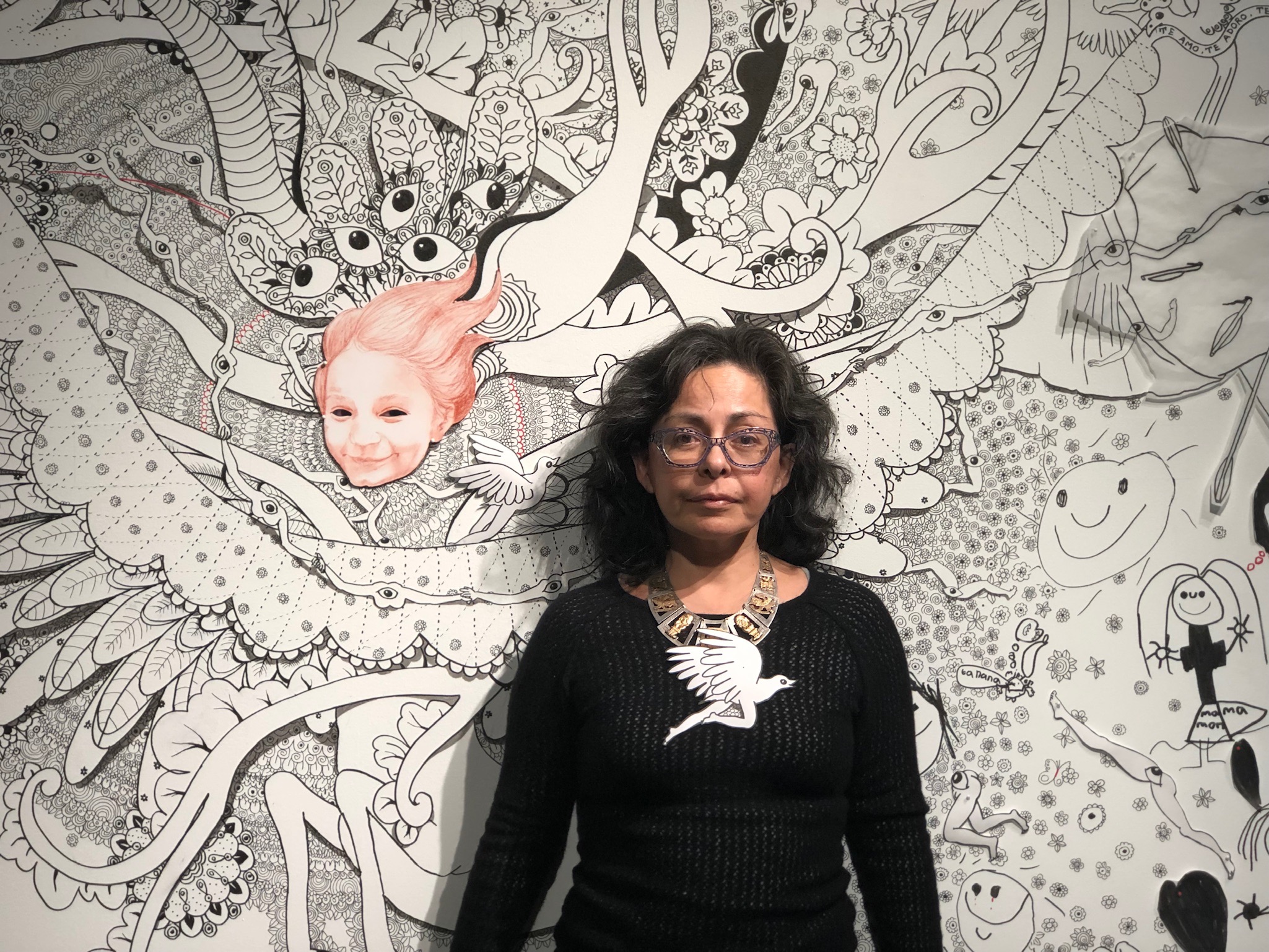 Join us for the next virtual Meet the Maker featuring artist Kukuli Velarde who will exhibit at the Halsey Institute in summer 2022 with the exhibition CORPUS. This lecture is part of our Meet the Maker series for Postmodernist members and above. To join our membership program, please click here or call (843) 953-5659.
Due to the College of Charleston's plans to mitigate COVID-19, we are holding this event on Zoom. To attend, please RSVP to halseyRSVP@cofc.edu for a Zoom link and passcode.
---
The Halsey Institute will debut Peruvian American artist Kukuli Velarde's CORPUS project in its entirety for the first time. CORPUS is comprised of ceramic and fabric works that encourage reflection on the meaning of survival in the face of colonialism. Fifteen ceramic sculptures, each with matching tapestries, will be presented in a symbolic representation of the annual Corpus Christi festival in Cusco, Peru. The sculptures mimic pre-Columbian forms and iconographies in a visual representation of syncretic aesthetic, cultural, and religious traditions.
Kukuli Velarde's work, consisting of ceramic, painting, drawing, and mixed-media, considers the consequences of colonization and its echoes in contemporary Latin American culture. While Velarde's work focuses on Latin American history, particularly that of her home country of Perú, she asserts that this historical narrative contains complex universal characteristics that can be understood beyond the frame of its uniqueness.
Velarde has exhibited her work around the globe, from Kansas to Brazil to Taiwan. She has received awards and grants such as the Guggenheim Fellowship, the Franz and Virginia Bader Foundation Grant, the Pollock Krasner Foundation grant, the United States Artists-Knight fellowship, the Pew fellowship in Visual Arts, the Anonymous is a Woman award, and the Joan Mitchell Foundation grant, among others.
Find out more on her website.
MEET THE MAKER | Kukuli Velarde
Tuesday, April 6, 2021
7:00 PM
via Zoom