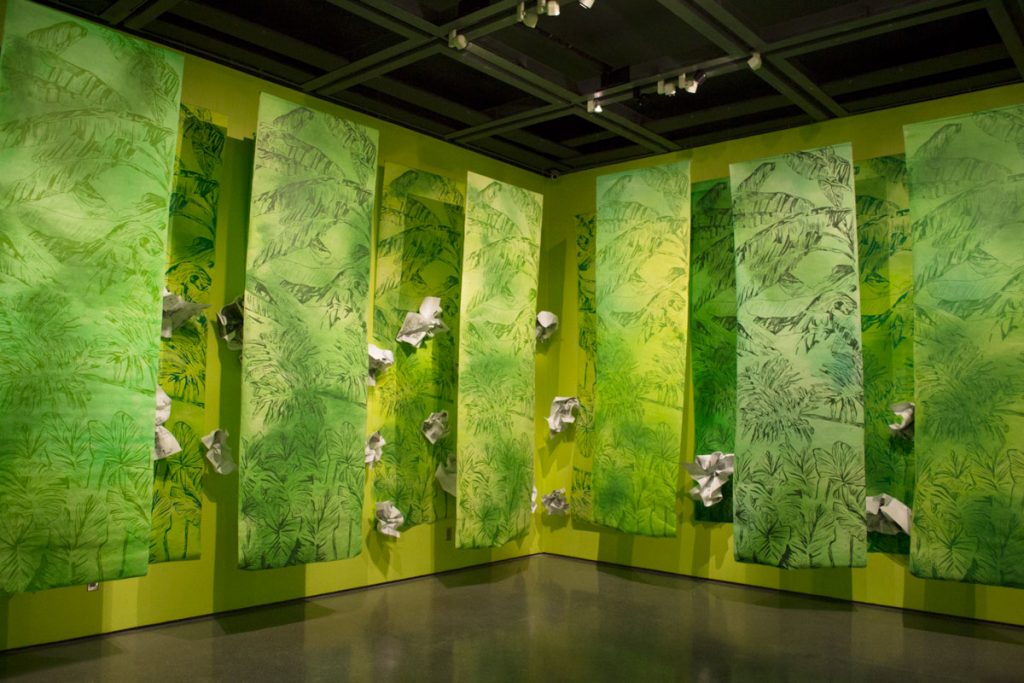 MEET THE MAKER | KATRINA ANDRY
Tuesday, February 5, 2019
5:30 - 7:30 PM
Halsey Institute Galleries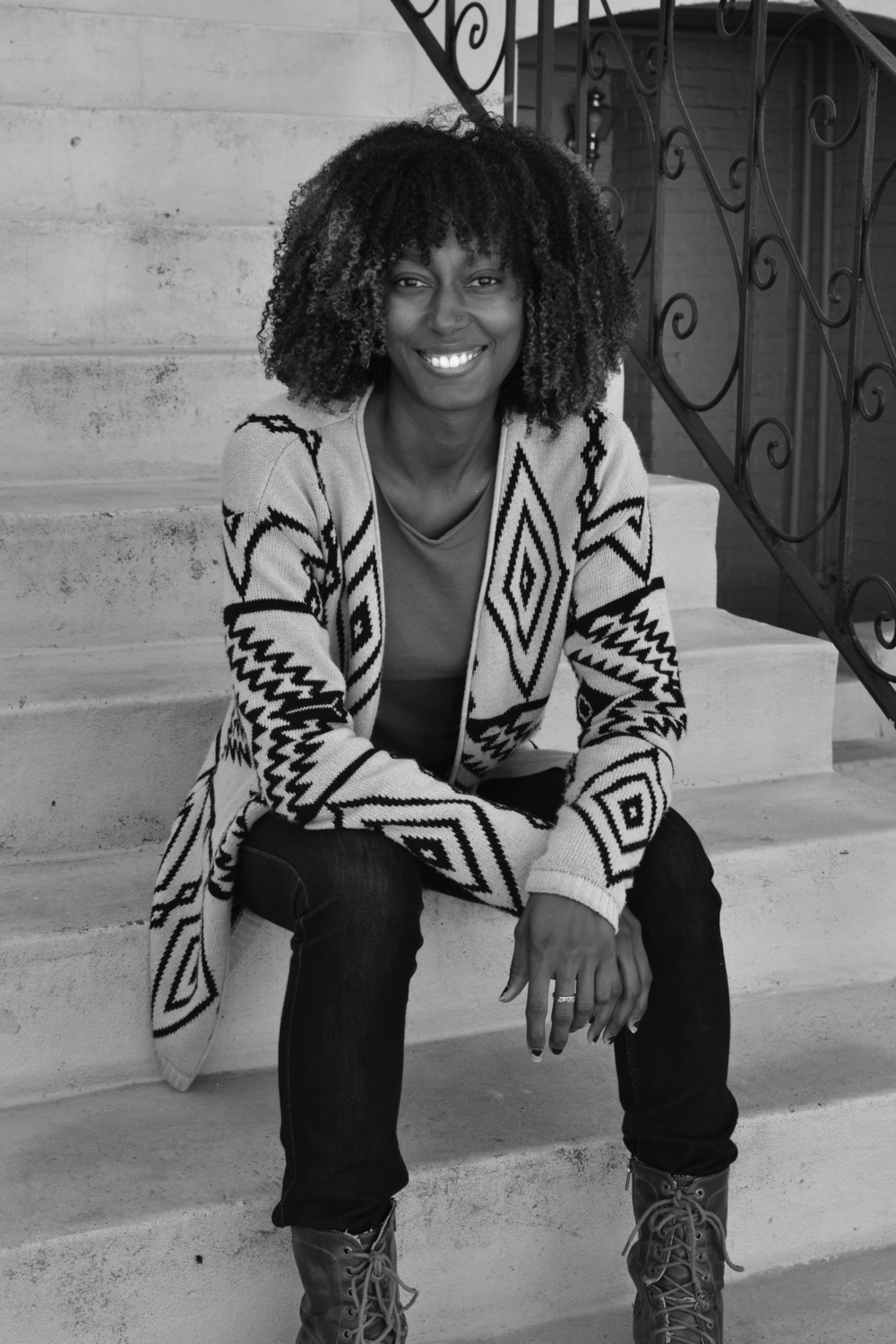 Artist presentation begins at 6:00 PM.
This lecture is part of our Meet the Maker series for Postmodernist members and above. To join our membership program, please visit here or call (843) 953-5652.
---
The work of Katrina Andry probes the power structures of race-based stereotypes. For her exhibition at the Halsey Institute in fall of 2019, Andry will explore the stereotypes that engender gentrification. Using printmaking and installation, Andry creates visceral images that beckon viewers to examine their own preconceived notions of society. As Charleston's neighborhoods are rapidly changing in multifarious ways, this exhibition will provide a springboard for community-wide conversations on gentrification.
Andry's work explores the negative effects of stereotypes on the lives of black people and how these stereotypes give rise to biased laws and ideologies in our society. Her large-scale prints confront the viewer with these derogatory cultural clichés. The figures in the prints represent those who are targeted by racist characterizations. However, Andry specifically uses non-minority figures in this role to illustrate the fact that stereotypes are unjustly perpetuated. Stereotypes are neither based in truth nor innate characteristics of a specific person, instead they are ideas forced onto a group of people as a whole. Portraying entire populations in a negative light, stereotypes confer on the perpetrator an impression of superiority and a greater sense of normalcy.
Andry's more recent work expresses the collective experiences of black people in our society, such as problems of gentrification, unequal education, unequal pay, and gender politics through the lens of stereotyping an entire group of people.
For her exhibition at the Halsey Institute of Contemporary Art, Andry will create a new body of prints, as well as a new wallpaper installation.
About Katrina Andry
A native of New Orleans, LA, Katrina Andry received an M.F.A in printmaking in 2010. She currently lives and works in New Orleans where she maintains a studio.
Andry was listed in the September, 2012 Art in Print magazine as one of the top 50 printmakers. She has recently shown at the Hammonds House Museum (solo), the Pensacola Museum of Art (solo), the Louisiana State University Museum of Art, Baton Rouge, LA (solo), and the New Orleans Museum of Art. She has also been an artist-in-residence at Anchor Graphics in Chicago, Kala Art Institute in Berkeley, CA, and the Joan Mitchell Center in New Orleans.
MEET THE MAKER | KATRINA ANDRY
Tuesday, February 5, 2019
5:30 - 7:30 PM
Halsey Institute Galleries