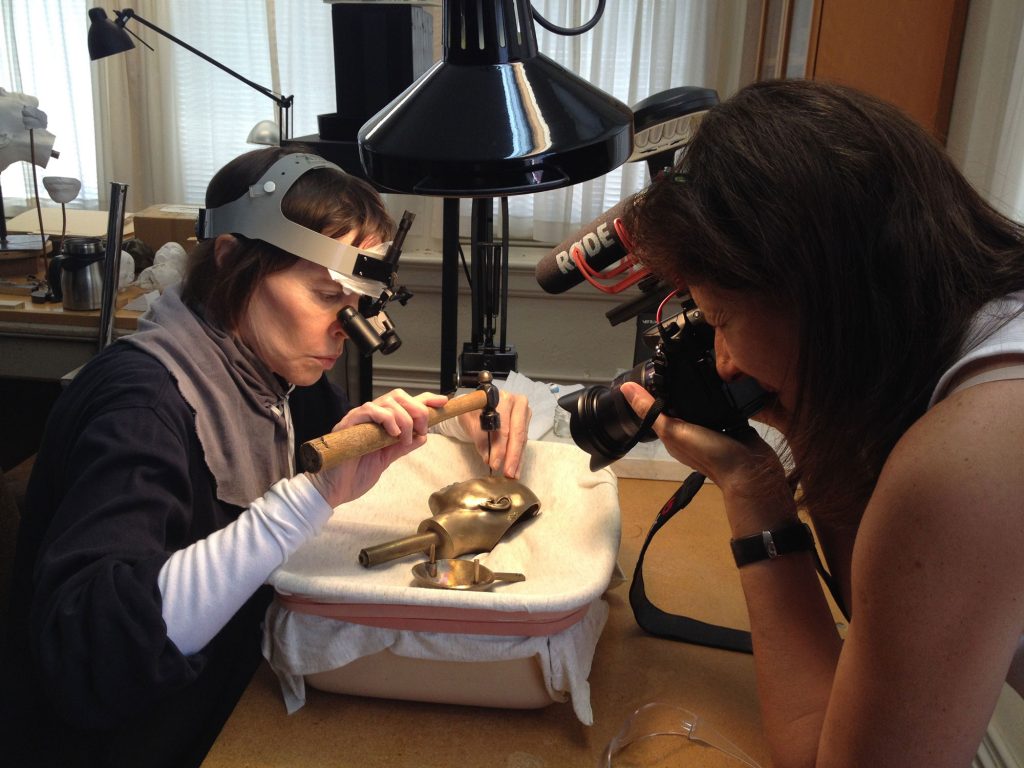 FILM SCREENING | Two films by director Olympia Stone
Tuesday, April 16, 2019
7:00 PM
Auditorium, School of Sciences and Mathematics, 202 Calhoun Street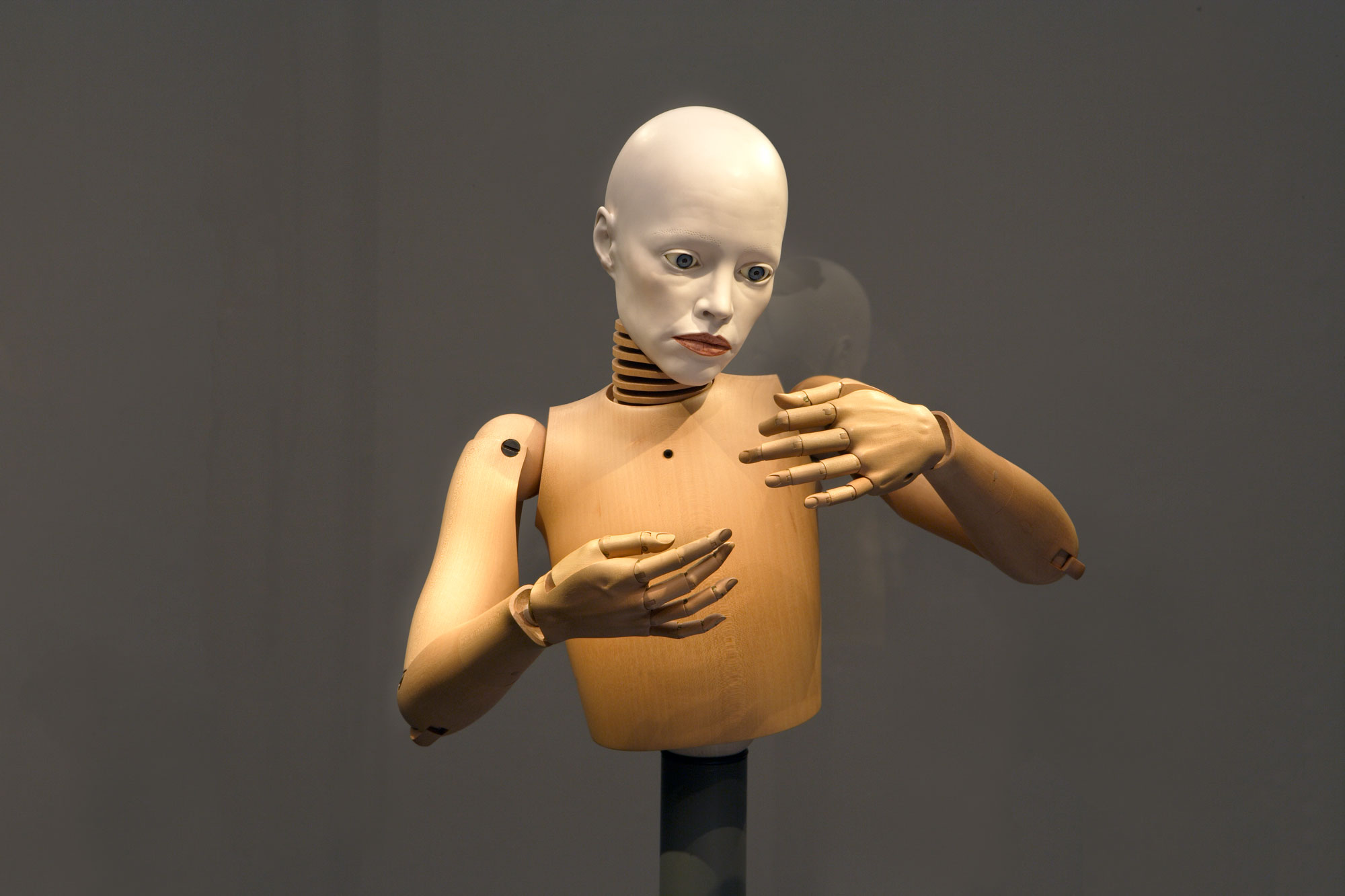 Double Take: The Art of Elizabeth King
The Original Richard McMahan
Q&A with director Olympia Stone to follow
The Halsey Institute is proud to present a double feature of films by director Olympia Stone. Her latest documentary, Double Take: The Art of Elizabeth King (61 minutes), examines the work of Richmond-based artist Elizabeth King. This film will be preceded by Stone's short documentary The Original Richard McMahan (20 minutes), a profile of the artist Richard McMahan, who was featured at the Halsey Institute in the 2008 exhibition MINIMUSEUM.
---
Double Take: The Art of Elizabeth King engages the viewer in the work of sculptor and stop-action filmmaker Elizabeth King, who embarks on each new project by posing a single question to herself: "Can this physically be done?" Tracing King's creative flow, curiosity, and obsessive drive to solve the inevitable series of artistic and technical problems that arise in creating her disconcerting sculptures and animations, this documentary film explores King's passion about the mind/body riddle, the science of emotion, the human/machine interface, and those things a robot will never be able to do. From studio to exhibition, and in conversations with fellow artists, curators, and critics, the film asks what looking at and seeing one another means in an increasingly mediated world. See a trailer for Double Take here!
The multitalented outsider artist Richard McMahan is on a quest to painstakingly re-create thousands of famous and not-so-famous paintings and artifacts in miniature. From well-loved Picasso and Frida Kahlo paintings to more obscure intricate Maori canoes, McMahan has mastered dozens of genres over thirty years of creating, and he's made most of the works on a cluttered kitchen countertop using recycled materials. McMahan is also the curator of a mini-museum with a collection that surveys the scope of humanity's visual record.
About Olympia Stone
Olympia Stone is an independent producer of documentary films about art and artists. Her production company, Floating Stone Productions, is based in Chapel Hill, NC. Her films probe the motivations and personal histories of eclectic artists as a way of providing intimate insight into their work. Her previous films include The Original Richard McMahan (2017), Curious Worlds: The Art & Imagination of David Beck (2015), The Cardboard Bernini (2012) and The Collector (2007).
FILM SCREENING | Two films by director Olympia Stone
Tuesday, April 16, 2019
7:00 PM
Auditorium, School of Sciences and Mathematics, 202 Calhoun Street