HOWLIN' AT THE MOON | 15th Annual Membership Celebration
Friday, November 8, 2019
7:00 - 9:00 PM
Halsey Institute galleries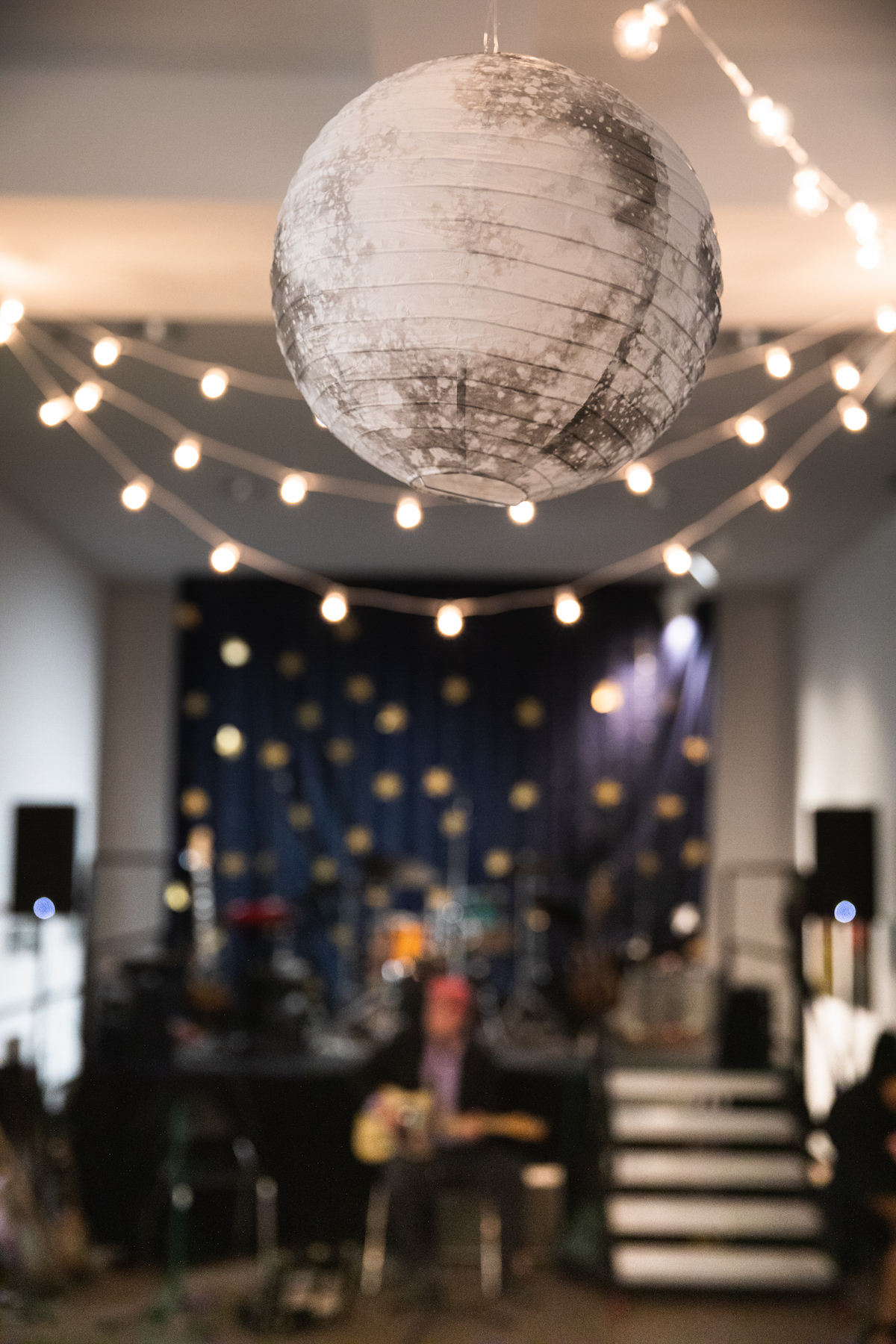 Each year, the Halsey Institute staff and advisory board throw a party to celebrate and thank the Halsey's members. Join us for Howlin' at the Moon, our 15th annual membership appreciation celebration to enjoy a delightful, art-filled evening. We'll have live music by New Galaxy, dazzling drinks + creative canapés, magical entertainment + a tarot card reader, and Leslie Ryann McKellar shooting your portraits on the famous Moon photo booth. There are also plenty of opportunities to win stellar experiences from Charleston area businesses in our raffle. Come dressed in your best celestial civvies and don your dancing shoes!
Howlin' at the Moon is open to all members of the Halsey Institute. To attend the event, join, upgrade, or renew your membership online or call us at (843) 953-5652. Membership levels begin at $40 for individuals and $17.70 for CofC students.
Our members support the Halsey Institute's groundbreaking exhibition and educational programming, which has become a vital part of the Charleston community. Join us at this year's Moon Party!
_____________
Check out this (ever-growing) list of raffle items up for grabs at Howlin' at the Moon:
… and much more! Keep checking back as we add to the list. Thank you to all of our raffle item donors!
---
Thank you to
Stitch Design Co.
for creating the awesome graphics for this year's celebration!
HOWLIN' AT THE MOON | 15th Annual Membership Celebration
Friday, November 8, 2019
7:00 - 9:00 PM
Halsey Institute galleries