DEBORAH LUSTER | SEPTEMBER 27 MEET THE MAKER
Tuesday, September 27, 2016
5:30-7:30PM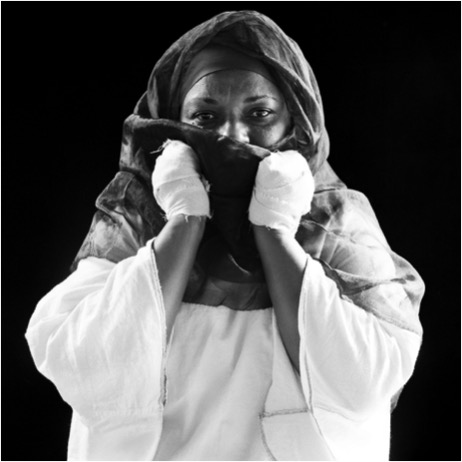 Tuesday, 5:30-7:30pm.
Artist presentation begins at 6pm.
This lecture is part of our Meet the Maker series for Postmodernist members and above. To join our membership program, please visit here or call 843-953-5652.
Deborah Luster is best known for the series, One Big Self: Prisoners of Louisiana, which she undertook in 1998 with poet C. D. Wright. This collection of photographic portraits portrays prisoners from three Louisiana prisons including the infamous Louisiana State Penitentiary at Angola. In her 2003 monograph (One Big Self, Twin Palms Publishing), she writes, "I chose to photograph each person as they presented their very own selves before my camera on the chance that I might be fortunate enough to contact, as poet Jack Gilbert writes 'their hearts in their marvelous cases.'" These portraits—painstakingly printed on 5 x 4 inch sheets of black aluminum—are individualistic, diverse and emotionally compelling. Her work is included in the permanent collections of the Whitney Museum of American Art, the San Francisco Museum of Modern Art, the Los Angeles County Museum of Art, Museum of Fine Arts in Houston, New Orleans Museum of Art, and other notable public and private collections. One Big Self was shown at the Halsey Institute in 2007. A recent project, Tooth for an Eye: A Choreography of Violence in Orleans Parish (Twin Palms Publishing, 2011) is a photographic archive documenting contemporary and historical homicide sites in New Orleans, the homicide capital of the United States. The result is an exploration of the dizzyingly empty space at the core of violence. Luster approaches this invisible, excised population obliquely, with haunting, unpopulated photographs that seem to exist outside of time, simultaneously distant and chillingly close.
Deborah Luster will be participating in Southbound: Photographs of and about the New South at the Halsey Institute in Fall 2017. She will be showing works from the series Passion Play, which features prison actors in home-made costumes dressed as Biblical figures.
Check out her website HERE.
DEBORAH LUSTER | SEPTEMBER 27 MEET THE MAKER
Tuesday, September 27, 2016
5:30-7:30PM