Have you reached the end of Netflix? Re-read all your favorite books? Not up for another sweaty, masked walk around your neighborhood? Now you're craving something to do this weekend that is not only fun but also engages your brain power.
We'd like to share a great activity created by Tony Varallo, College of Charleston English faculty and Director of Undergraduate Creative Writing. For years, we've been enjoying regular visits from Tony's courses at CofC to our exhibitions for creative writing assignments. By following this exercise in the galleries, it gives his students permission to write about what they see without judging whether it is "good" or "bad," or whether it's even a story at all. They just write. Sometimes the combination of new stimuli and a push to get pen on paper and not analyze what happened next is an incredibly helpful way to jump over a writer's block.
As he graciously shared his assignment (which he calls "Just Looking") with us, we've adapted it below for your use at home!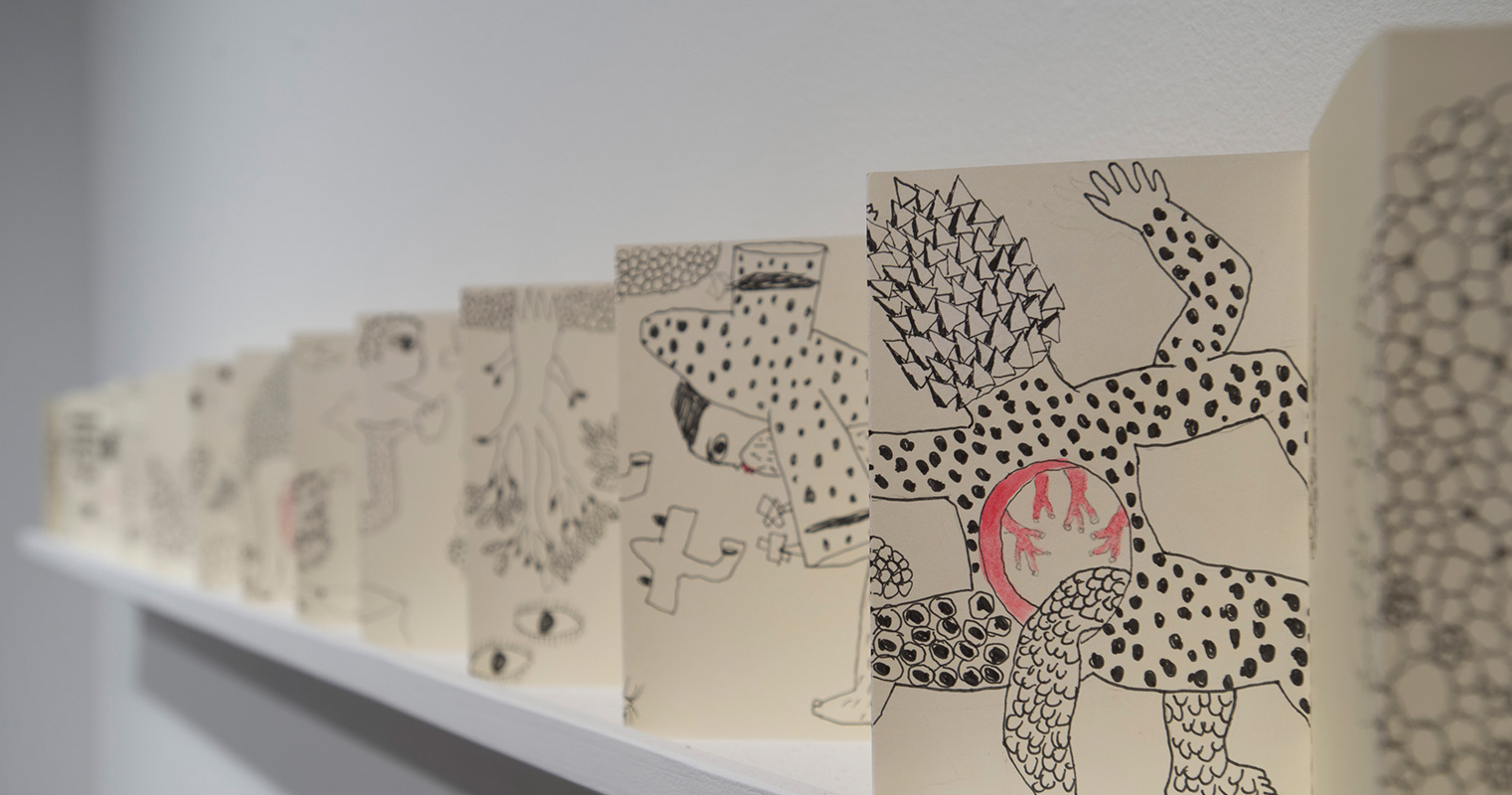 Your Assignment:
Take a virtual field trip to the Halsey Institute's Exhibitions Archive webpage or click through the past exhibitions being highlighted during our summer project, 10/10–Reflections on a Decade of Exhibitions. Scroll through the images and choose a piece, detail image, or installation view that catches you eye. Try not to read the exhibition description or curatorial essays until after you write. You'll want any ideas and thoughts to be all your own. Select the show that you'll use as inspiration then grab your notebook and a pen (or a laptop, or tablet).
After looking at the images on the exhibition's website, write a short scene, vignette, beginning of story, monologue, short-short, character sketch, novel opening, or other response that uses an object, detail, or image from one of the artworks in any way you like.
After you've written at least one page, keep going, seeing where your exercise leads you—but make sure you've written at least one page in thirty minutes. Remember, this is meant to be a push to get words out of your head and onto a page. Don't edit. Don't analyze. Just write.
Tony's advice:
-don't worry about making it great
-start writing right away, don't linger
-surprise yourself, experiment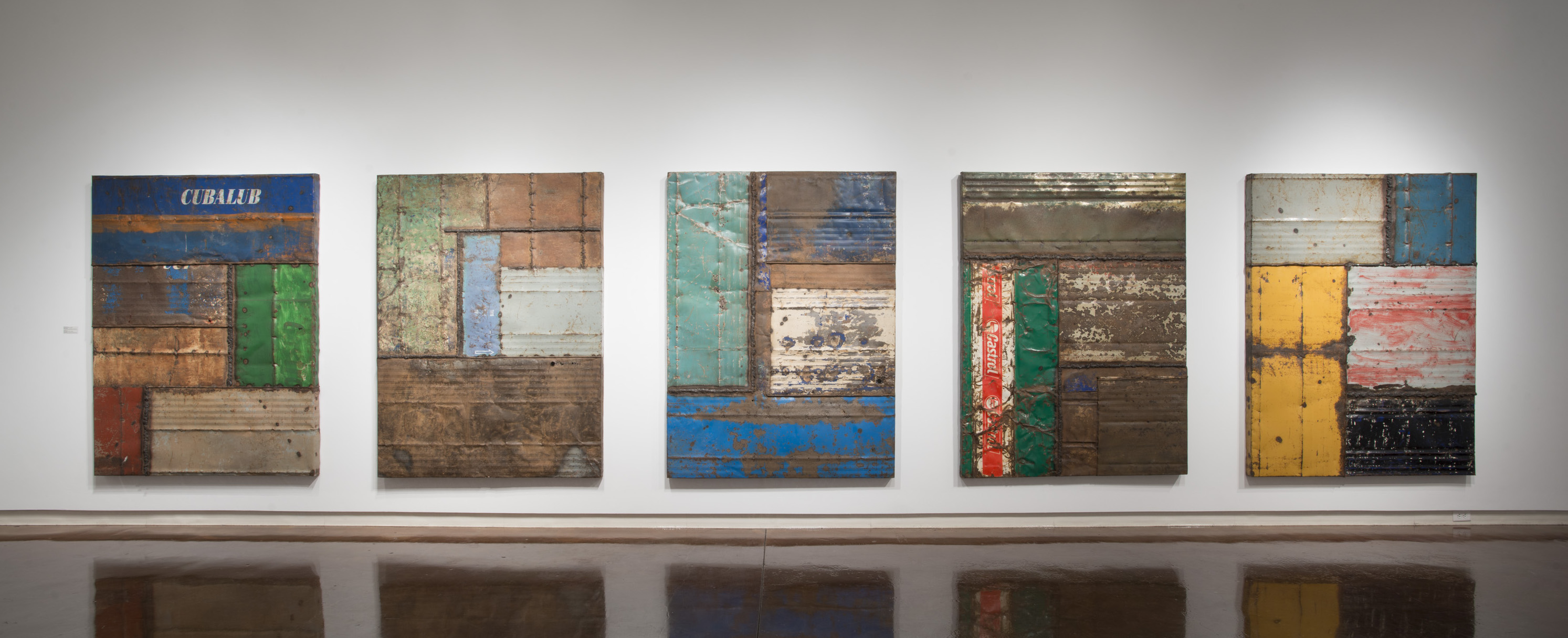 A great example of this activity in action is the short fiction story "Cubalub" by Creative Writing MFA student Alex Eager that was published in March 2018 in Smokelong Quarterly, an online publication dedicated to flash fiction. Alex focused on this set of pieces by Roberto Diago and after completing the Just Looking assignment in the galleries, he edited the piece into a flash fiction piece.
If you did this activity or something similar using the rich bank of images in our Exhibitions Archive, please share with us! Let us know by email at halsey@cofc.edu. Happy writing!
By Lizz Biswell, associate director
Image top: Installation view of "Lesley Dill, Poetic Visions: From Shimmer to Sister Gertrude Morgan" Spring 2013
Image middle: Installation view of "Jumaadi: Forgive me not to miss you not" Winter 2014
Image bottom: Installation view of "Robert Diago: La Historia Recordada" Spring 2018