EJ, our Education Coordinator, was looking for some activities as a fun way to stay engaged with our museum content over the College of Charleston's Winter Break while the Halsey Institute's galleries are closed. For the first post in this series of activities, they watched DIARY OF DUST: A FILM ON THE WORK OF JUMAADI (approximately 3 minutes long) that was featured in the Joanna Foundation Video Cave in the galleries during the fall 2014 exhibition Jumaadi: Forgive Me Not to Miss You Not.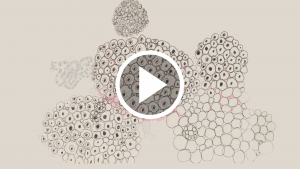 While watching they thought about these questions:
– What makes something a pattern? How does this artist use patterns?
– Where do you think inspiration for these patterns come from?
– Is the artist drawing to make things look real or is he using symbols to represent an idea and tell a story?
– How does the music change your experience of watching the video? How does the music make you feel? How does the music make you want to move? Dance!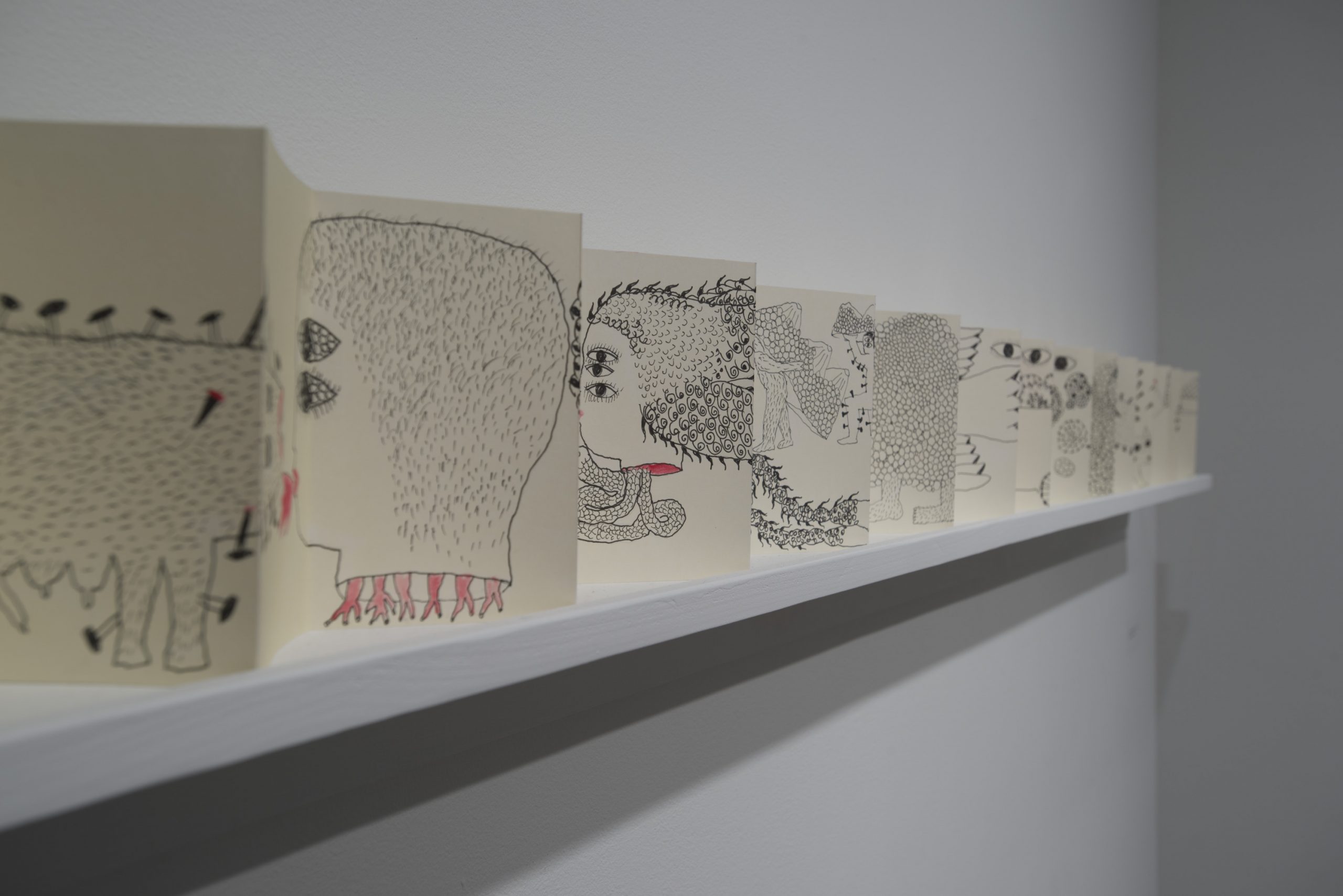 They then sat down to create two drawings inspired by Jumaadi's use of pattern and mark-making.
Activity:
Estimated activity time: 20 minutes for each drawing
Materials: You'll need some paper, drawing utensils (pens, pencils or markers), a few pieces of paper.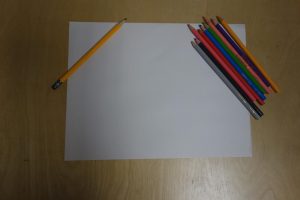 Some more questions to get you thinking:
Does anything from Jumaadi's art inspire you?
What's something you see in your life that interests or inspires you?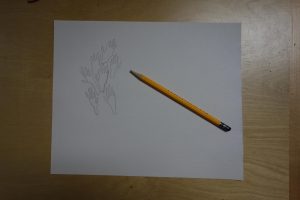 Part One: Drawing with Pattern
– Pick an object or shape that inspires you. On one piece of paper, make a pattern out of it like Jumaadi would. I chose hands!
– Start in one area and repeat the shape you chose a few times.
– Move to a different area on the page and do this again.
– Repeat this step a few more times, filling in some more spaces with your pattern until you're happy with how it looks.
– You can even go ahead and add a second pattern to your picture if you want!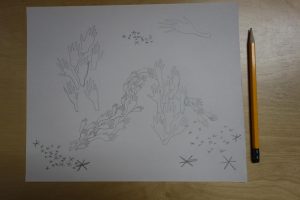 Part 2: Making a Standing Drawing
The video is an animation of a 23-foot-long drawing by Indonesian artist Jumaadi. Having a long drawing lets the artist tell a story, in the way a comic strip can tell a story. The drawing is wider than it is tall, and is folded in a back and forth pattern so that it stands up on it's own.

To make your own standing drawing:

Fold a piece of paper in half "hot-dog style."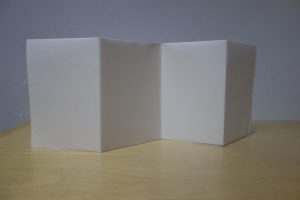 Then, fold the piece of paper again — back and forth accordion style, three or four times, so it will stand.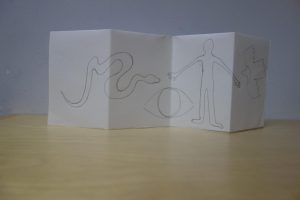 Draw a few outlines of animals, people, or other objects you can identify in Jumaadi's video or drawing.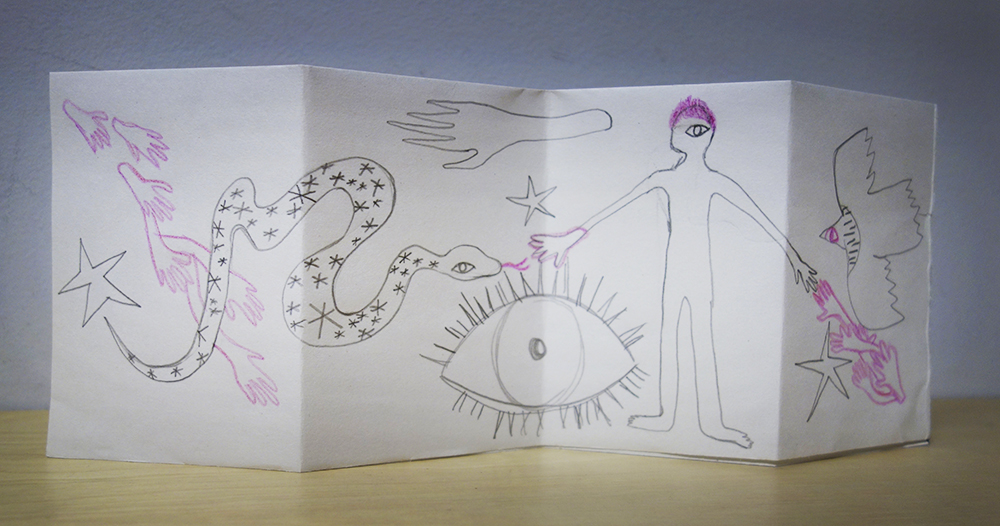 Fill in the spaces with patterns you've practiced or have seen in Jumaadi's drawing. Repeat your patterns in a few areas. Add some color! Ta-da: you have your own standing drawing!