Our fall intern Sophie Weinberger reflects on personal impact and inspiration taken from La Vaughn Belle's series Every Island is an Effort at Memory.
---
First of all, I would like to say how grateful I am to have gotten the chance to be a part of the installation and observation of this beautiful, powerful, and inspiring exhibition. Being an artist myself, this exhibition has acted as yet another creative work that has motivated me to continue pursuing my passion. So, I would like to thank the amazing La Vaughn Belle, along with the many other creatives who may have inspired, or been inspired by her.
In this blog post, I am going to be focusing on the specific series of Belle's When the Land Meets the Body exhibition entitled "Every Island is an Effort at Memory". Specifically, I'll be homing in on some of the aspects that are embedded within the work and discussing their influence on its viewers. I've chosen to direct my attention to this series because I've always admired watercolors as a medium, plus, I am personally able to resonate most with the themes and concepts that this series depicts.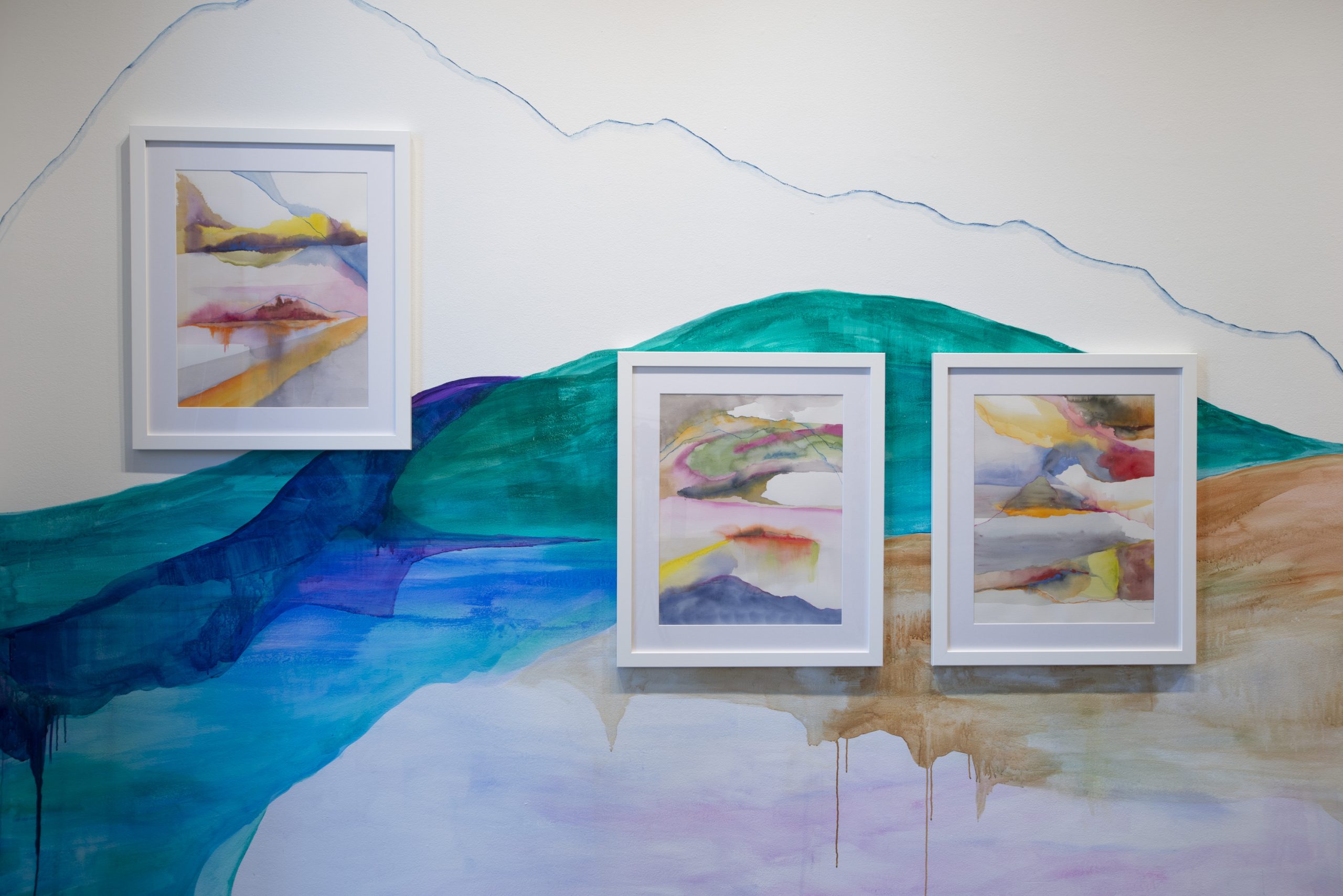 The text panel description of this series claims that islands are "most often conceived of or idealized as small and isolated," but then "Belle reveals islands for what they are: the tops of underwater mountains." This quote urges me to make this connection between geographic formations and individual, personal growth – a constant sense of changing and evolving. To elaborate, similar to these aspects of islands, sometimes we as people may feel small and isolated when in reality we are just the visible portion of strong and powerful substructures. Furthermore, what one may interpret of a person or themselves from a surface level, is nowhere close to what hopes, dreams, and creativity are hidden deep within them.
To continue, like many of the series within Belle's exhibition, the choice of material is carefully chosen with consideration of the themes and stories the artist wants to express. For example, Belle primarily works with watercolors in this series. Not only did she create the numerous smaller framed works, but she also created the beautiful mural that lays behind them. Watercolors are extremely expressive in a free-flowing, naturalistic way. This makes sense to me based on our understanding of Belle's home environment of the Virgin Islands. We are able to become aware of the artist's intention of creating a series that not only relates to her own life but allows audience members to start to understand islands for what they really are, as touched on in the previous paragraph.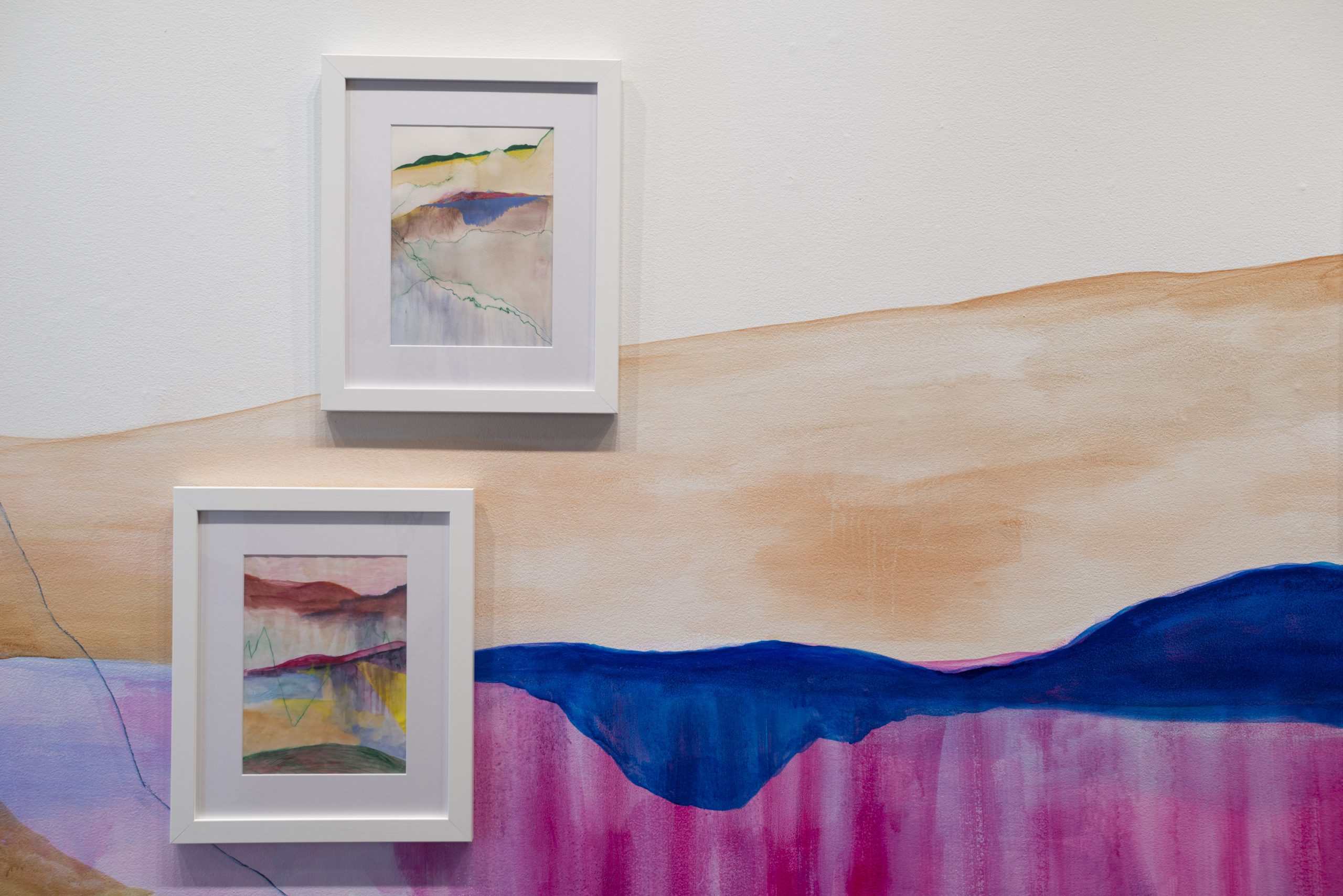 Overall, although I only focused on two aspects of this exhibition's series, there are so many more concepts and themes that it explores. Again, I wanted to say how I am in complete admiration of this exhibition and feel I speak for almost everyone when I say that it's easy to get lost in. I highly recommend checking it out while you still can!