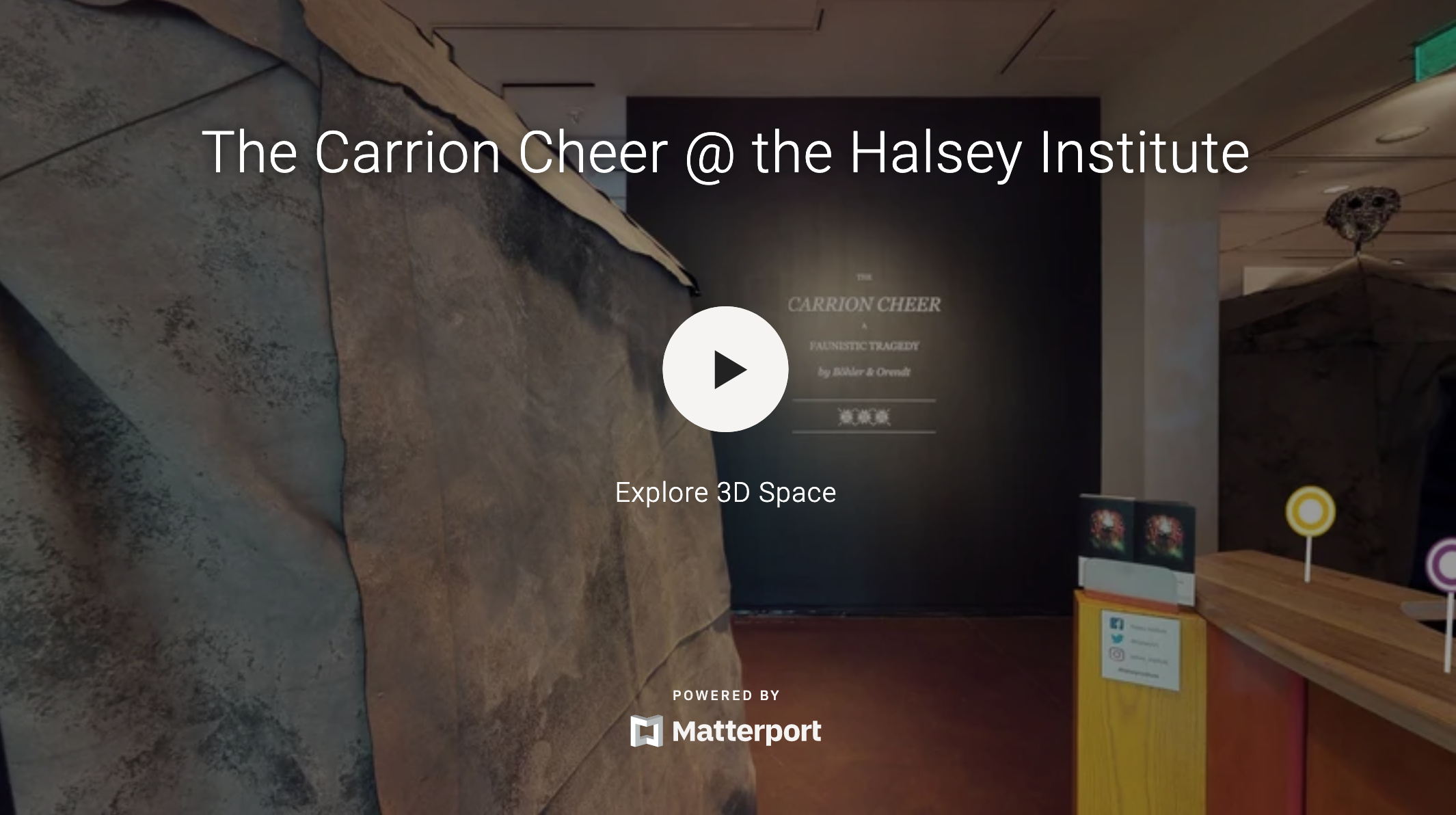 The Carrion Cheer, A Faunistic Tragedy created by Matthias Böhler and Christian Orendt created an exhibition included installations of multiple tents where people can walk through each and see a different extinct animal. Inside each tent, it is shown the animals relationship to humans.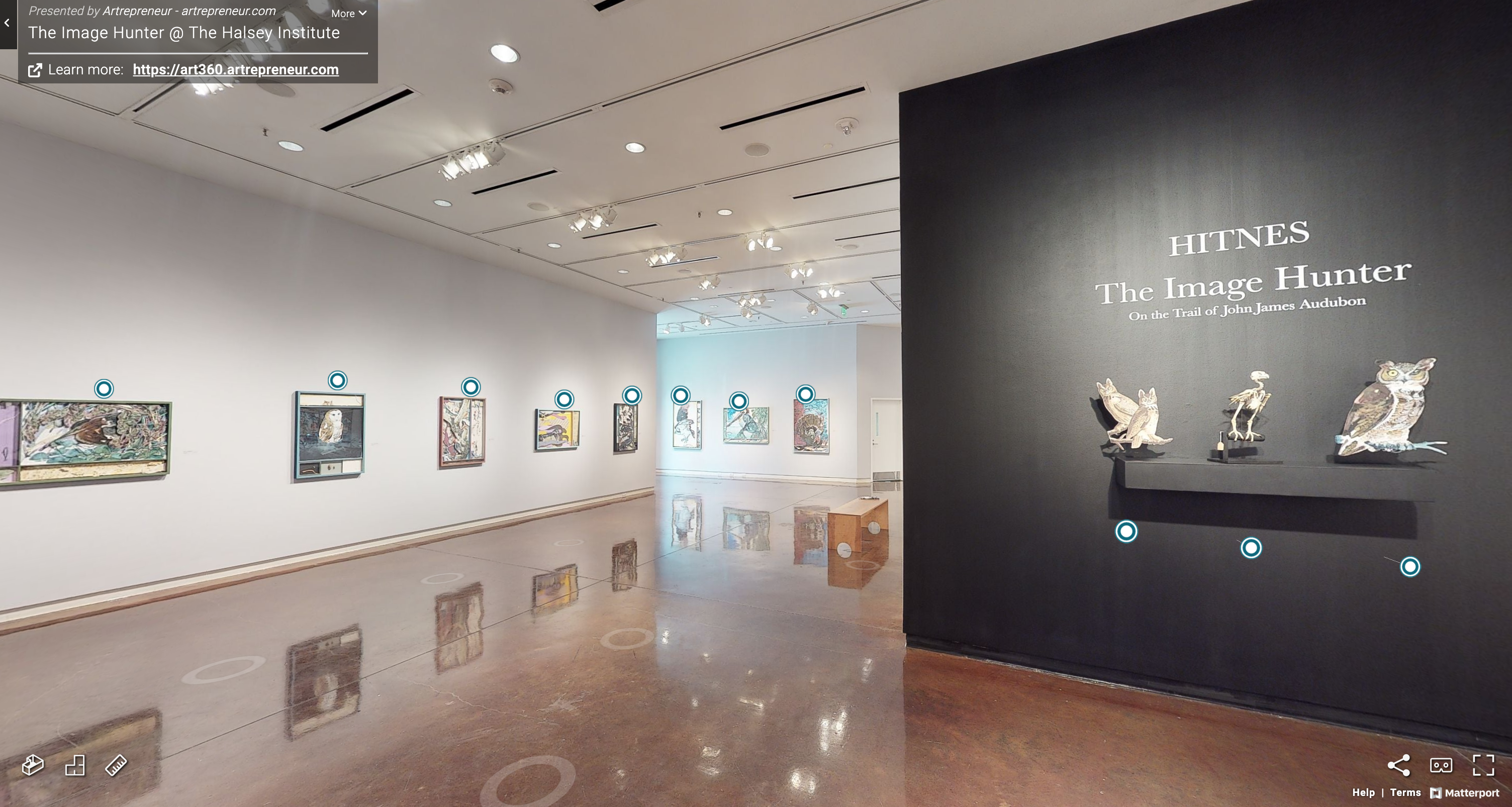 The Image Hunter: On The Trail of John James Audubon, was created by the Italian artist Hitnes. In this exhibit, Hitnes sketched and painted the birds John James Audubon drew that he found in the United States.
With the help of Art360, there are virtual versions of the exhibits shown inside the Halsey Institute of Contemporary Art. Through Art360, it will help preserve the 'memory' of these exhibitions because it will give a 360-degree video of the exhibitions thus allowing for viewers to experience the art over and over. Whether the viewer is able to visit the exhibit in person or not, the virtual experience will be preserved forever. This is a different experience from being able to physically view the art in person, but no matter where you are around the globe you can still experience the exhibition in a way more dynamic than a series of installation photos.
This post is in conjunction with our virtual project 10/10: Reflections on a Decade of Exhibitions.
-by Madelayne Abel, Halsey Institute intern