In conjunction with our virtual exhibition Dis/placements: Revisitations of Home, we are posting responses to artist's works from interns, students, and others both on and off the College of Charleston campus. Visit the exhibition at displacements.org.
---
The idea of what it means to be Asian in American society is vastly complicated and yet perfectly summed up in F. Scott Fitzgerald's Great Gatsby quote "I was within and without". There is a tug of war between looking different but behaving the same way, which speaks to the influence of culture and socialisation. In spite of this, racist ideas of the "banana", which refer to people who "look yellow" and yet "act white," continue to reign. Jiha Moon extrapolates on this dilemma by creating a series of works that challenge what it means to be American, what it means to be Asian, and the intricacies of belonging to a multicultural society. Moon and her exhibition essayist Lilly Wei talk a bit about this concept in the Virtual Conversation that aired on Facebook Live on September 10.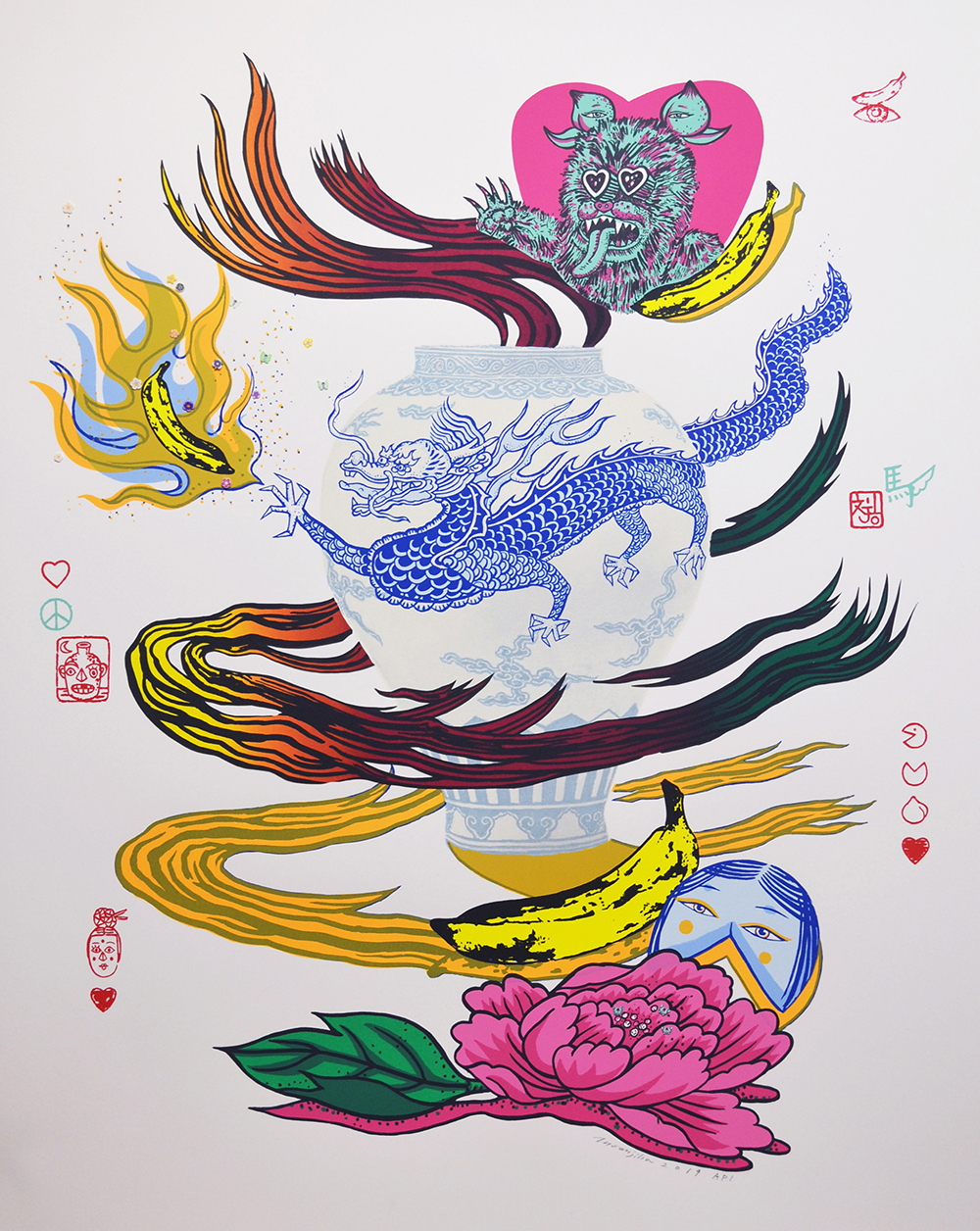 A common theme throughout Moon's collection is a juxtaposition of American and East Asian cultures. As the essay points out, the work may appear to be Asian yet is focused on America. A prime example of this is the use of fortune cookies, something people frequently associate with Chinese food, yet rarely appears outside of the United States. In her work, it seems she examines American projections and assumptions of exoticism by taking common tropes, such as the Chinese takeout box and the fortune cookie, and using those as a medium and a vehicle to display Korean folklore and symbolism.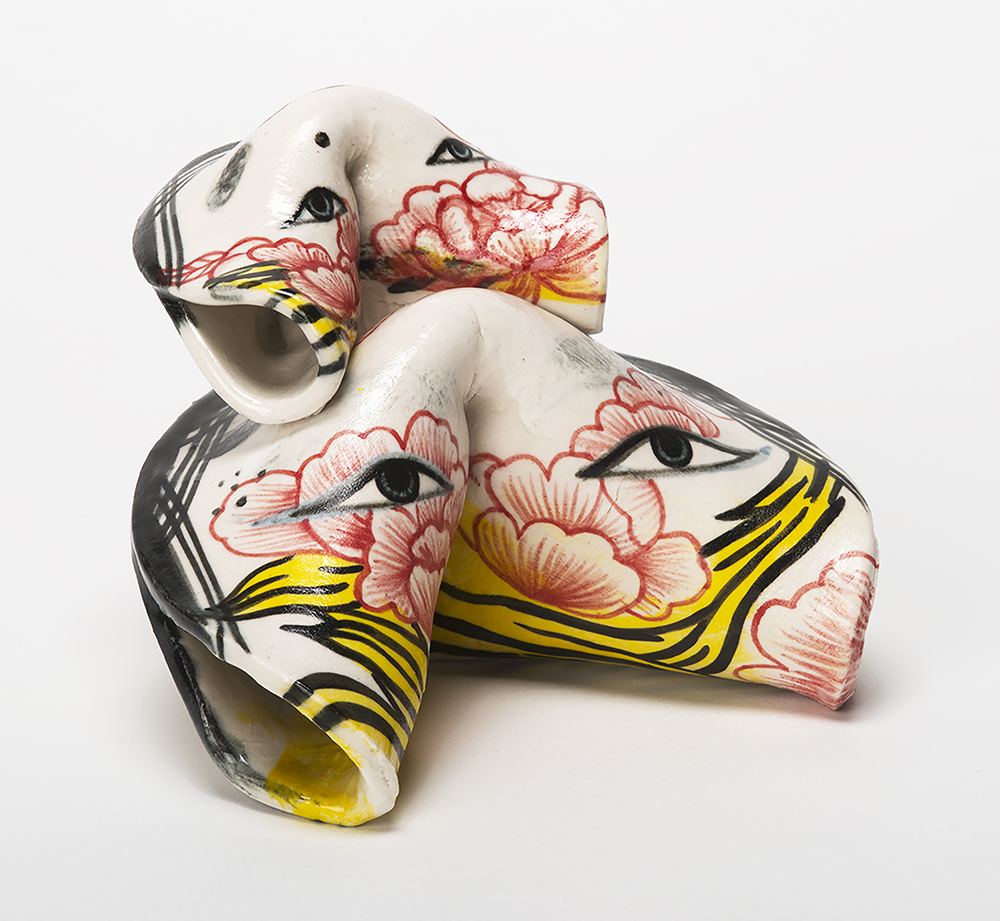 What Moon's work shows is that home is not a clear cut place or culture, it is imperfect, a mix of different ideas and at its heart, something you can choose.
By Marian Williams, Halsey Institute intern
Images:
Top – Jiha Moon, Familiar Faces, 2015. Acrylic on Hanji paper mounted on canvas, 28" x 44" Image courtesy of the artist
Middle – Jiha Moon, Genie (Peony), 2019. Lithograph and screen print, chine-collé, nail decals, 26.75" x 21" Image courtesy of the artist. Published by Flying Horse Editions, Edition of 30
Bottom – Jiha Moon, YouandI (Fortune Cookie), 2015. Porcelain, underglaze, glaze, 5" x 5" x 5" Image courtesy of the artist