SIT A SPELL | K.C. Murray
Wednesday, November 17, 2021
12:00 PM
Halsey Institute galleries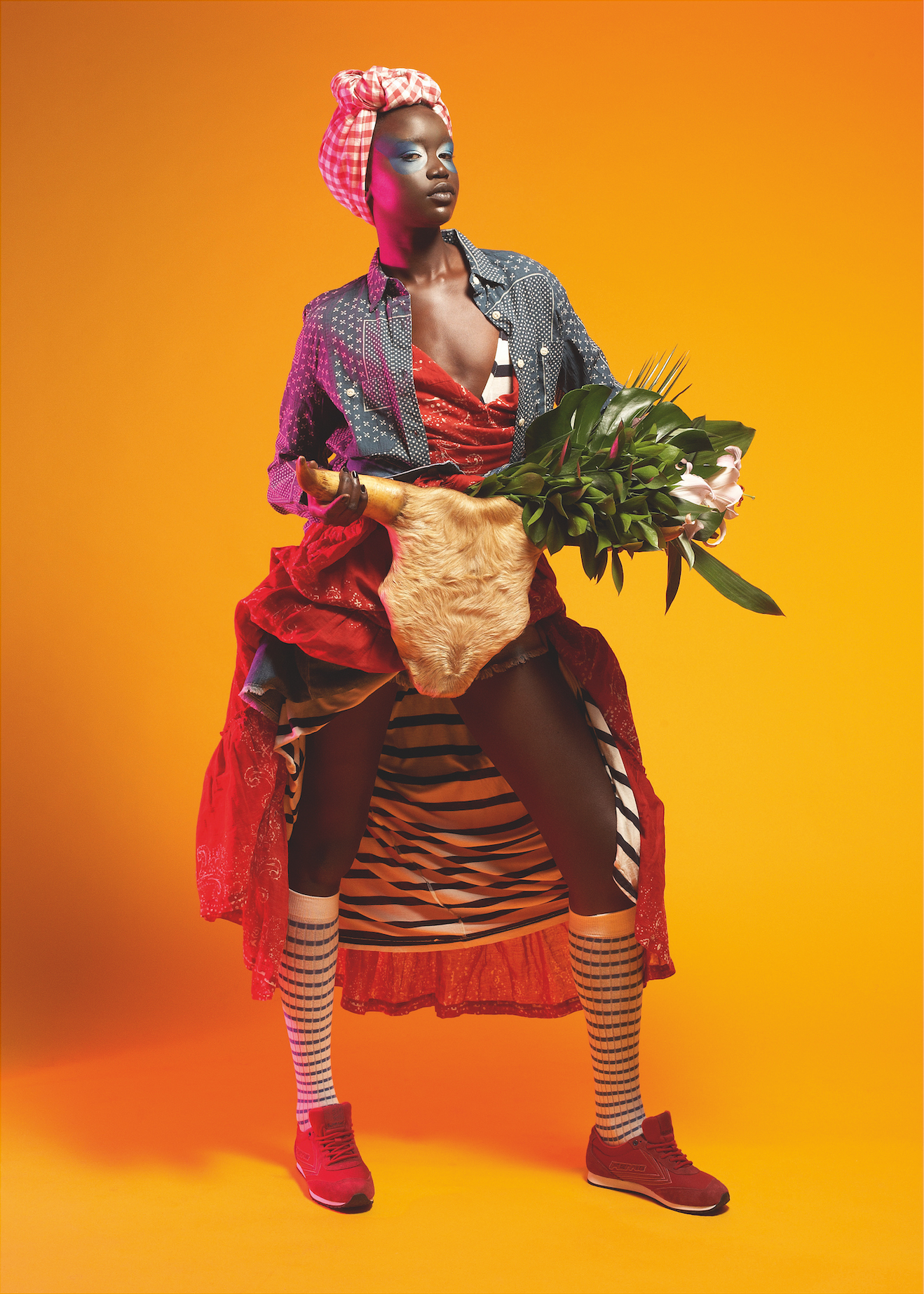 The Sit a Spell conversation series aims to encourage thoughtful conversation on a variety of topics and issues presented in our current exhibitions in an intimate setting within the galleries. Join our featured facilitator, K.C. Murray in the exhibition space for a free-form conversation
delving into Namsa Leuba's use of fashion, makeup, hairstyling, and design elements in her work.
The College of Charleston has announced updated policies for on-campus events. Face masks are required by all persons on campus regardless of vaccination status. All attendees for this event will be added to our internal contact tracing list.
Please note: The Halsey Institute staff and the College of Charleston are monitoring local COVID case numbers and will make updates to event policies as necessary. Make sure to check this page often for up-to-date information regarding this event.
---
K.C. Murray can best be described as a young sensation in the world of cosmetology. Though often perceived as quiet and reserved, her resume boasts of her talent, drive, determination and pure passion for her craft. For the past 12 years K.C. has delved into educational experiences, fashion shows, and over 100 editorial & creative photo shoots with some of the biggest icons in the cosmetic and fashion industry. She puts a mandate on staying abreast of the latest trends and maintaining a level of mastery in her craft because of the ever evolving cosmetic industry. Art in various mediums, the beauty and wonder of nature, captivating historic photographs and the intricate details of architecture are the primary sources of inspiration K.C. credits for the masterpieces she creates upon the tresses of her clients. A striking beauty with a smile that is as radiant as her future, K.C. possess the necessary skills talent and drive to become a cosmetic industry icon of her generation.
Follow her on Instagram: @kc.m.styles
SIT A SPELL | K.C. Murray
Wednesday, November 17, 2021
12:00 PM
Halsey Institute galleries