HALSEY TALKS | Photography and Colonialism
Tuesday, November 9, 2021
6:30 PM
Halsey Institute galleries + Zoom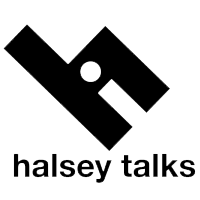 Halsey Talks are an ongoing series of roundtable discussions on intriguing concepts in art. While they may take advantage of exhibitions on view at the Halsey Institute, they are open-ended in nature. As a platform for a deeper understanding and discussion of fascinating ideas in art, Halsey Talks are open to all.
Join us either in-person in the Halsey Institute galleries or over Zoom! To attend over Zoom, please RSVP to Bryan Granger at GrangerBW@cofc.edu. To attend the discussion group in person, complete this contact tracing form to RSVP.
The College of Charleston has recently announced updated policies for on-campus events. Face masks are required by all persons on campus regardless of vaccination status. All attendees for this event will be added to our internal contact tracing list.
Please note: The Halsey Institute staff and the College of Charleston are monitoring local COVID case numbers and will make updates to event policies as necessary. Make sure to check this page often for up-to-date information regarding this event.
---
Since the advent of photography, the medium has held a supposedly close connection to reality. Its objectivity allowed its practitioners to capture the world in a veristic manner, seemingly representing truth. This quality has often been exploited by adept photographers, allowing them to launder falsehoods via a process that purportedly cannot lie. Proponents of colonialism did just this, using a relatively new technology as a weapon in their quest to force human beings into slavery and plunder a continent of resources.
In this Halsey Talks, we will explore the history of photography and how it has been used as a means to subjugate many African civilizations. We will think about the photography of Namsa Leuba and how it references—and undermines—the traditions of colonialist photography.
HALSEY TALKS | Photography and Colonialism
Tuesday, November 9, 2021
6:30 PM
Halsey Institute galleries + Zoom