OPENING RECEPTION FOR 31ST ANNUAL YOUNG CONTEMPORARIES
Friday, April 1, 2016
Halsey Institute galleries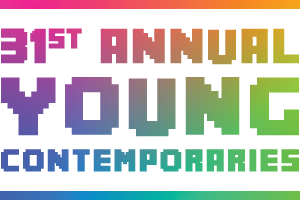 Young Contemporaries opens on Friday, April 1. A reception from 5pm to 7pm will be open to the public and guests will enjoy complimentary refreshments and light hors d'oeuvres. The awards ceremony begins promptly at 6pm.
Young Contemporaries will be on display at the Halsey Institute from April 1 – 30, 2016.
Each spring, current College of Charleston students, and recent grads, are eligible to submit their work to be considered for the Young Contemporaries exhibition. This gives them an opportunity to have their work chosen by a nationally prominent juror and exhibit in a professional gallery setting. For the 2016 exhibition, visiting artist Amanda Wojick was chosen to select works.
OPENING RECEPTION FOR 31ST ANNUAL YOUNG CONTEMPORARIES
Friday, April 1, 2016
Halsey Institute galleries