Members-only Curator-led Tour
Thursday, March 3, 2016
Halsey Institute galleries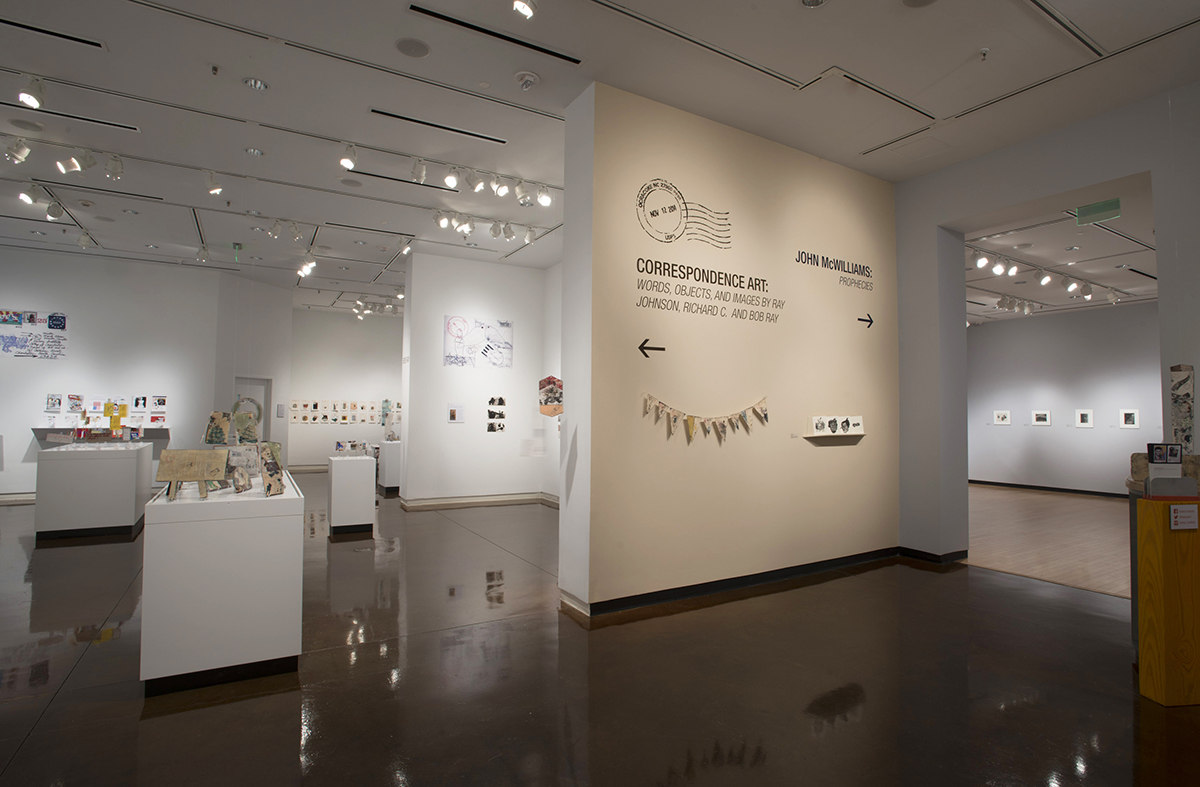 Join the Halsey Institute staff for a fun and exclusive evening tour. Beginning at 6pm, director and chief curator Mark Sloan will lead Halsey Institute members on a guided tour of Correspondence Art: Words, Objects, and Images By Ray Johnson, Richard C., and Bob Ray and John McWilliams: Prophecies. Explore the exhibitions, get insider knowledge, meet other Halsey Institute lovers! This tour is for Halsey Institute members only.
To join the Halsey Institute family, please visit halsey.cofc.edu/support/ or call (843) 953-4422.
This exhibition brings together the correspondence works of three prolific mail artists: Ray Johnson, Richard C., and Bob Ray. Conceptual artist Ray Johnson (1927–1995) was a pioneer of mail art, utilizing an ever-evolving lexicon of graphic and textual elements in his work. He corresponded with global artists, writers, and thinkers, including Richard C. and Bob Ray. A selection of vintage "mail art correspondence" between Richard C., Ray Johnson, and Bob Ray forms the historical backdrop for this exhibition. The remainder of the exhibition consists of words, objects, and images sent to curator Mark Sloan from Richard C. and Bob Ray in the past year including a number of collaborative works between these two artists.
Full moon hangs over the marsh. A strong wind from the southeast, clouds move across the moon's face. Light is falling. Time has opened. Prophecies reside in everything. Windows to the future are everywhere.
John McWilliams's work is inspired by life in the Lowcountry, where the issues of life and its transitions are poignantly felt within the landscape. The artist explores the organic shifts of both natural and imagined worlds. The repetition found in the iconic, straight lines of the wood is both graphic and expressive and reflects the cyclical nature of time and the reverberation found in life passages. This fundamental form of art-making has a timeless quality, as McWilliams notes, "At its best a woodcut is a distillation of an idea controlling the page that it sits on, an enigma."
Members-only Curator-led Tour
Thursday, March 3, 2016
Halsey Institute galleries