MEMBER MEET-UP | Featuring Preston Gannaway, Southbound photographer
Wednesday, May 13, 2020
4:00 PM
Via Zoom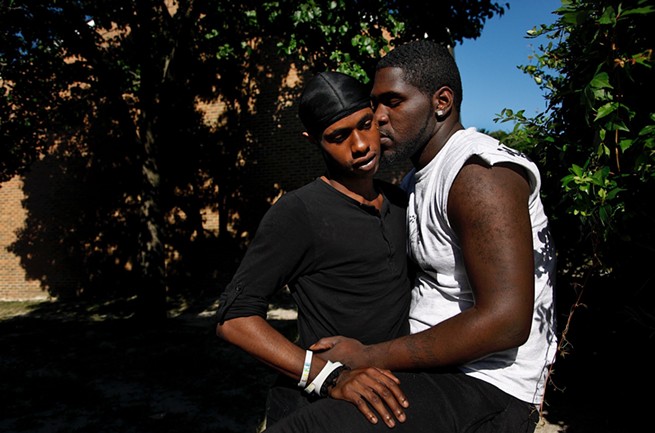 Our Member Meet-ups take place at least once per month and offer behind-the-scenes virtual tours, virtual artist talks, and meet-and-greet events with the curators. Don't miss out on this fun opportunity to celebrate the Halsey Institute community and engage with contemporary art in these singular times. Become a member here!
** Due to the College of Charleston's plans to mitigate COVID-19, we are holding this event on Zoom. To attend, please RSVP to Melanie Seidel at SeidelME1@cofc.edu
---
Join us for a Member Meet-up featuring Southbound: Photographs of and about the New South artist and Pulitzer Prize-winning documentary photographer Preston Gannaway. She will give a brief overview of her work followed by a brief Q&A. This event is open to all members.
About the artist:
Preston Gannaway (b. 1977) is a Pulitzer Prize-winning documentary photographer and artist. For nearly 20 years, she has focused on intimate stories about American families and marginalized communities while addressing themes such as gender identity, class, and our relationship to the landscape. She was a Light Work Artist in Residence, a Pollner Distinguished Professor at the University of Montana, and serves on the Board of Directors of Women Photograph. Born and raised in North Carolina, she now lives in Sonoma County, California with her partner Nicole Frugé and their calico Kiki.
---
Watch a video of the Member Meet-up with Namsa Leuba: Crossed Looks curator Joseph Gergel from April 22 here!
Images:
above (on event webpage): Twins, 2013. From the Between the Devil and the Deep Blue Sea series. Ocean View, Norfolk, Virginia
right: Teddy and Chris #1, 2013. From the Realness: Queer Youth in America series. Chesapeake, Virginia
MEMBER MEET-UP | Featuring Preston Gannaway, Southbound photographer
Wednesday, May 13, 2020
4:00 PM
Via Zoom