Meet the Maker | Namsa Leuba
Wednesday, November 18, 2020
11:00 AM
Zoom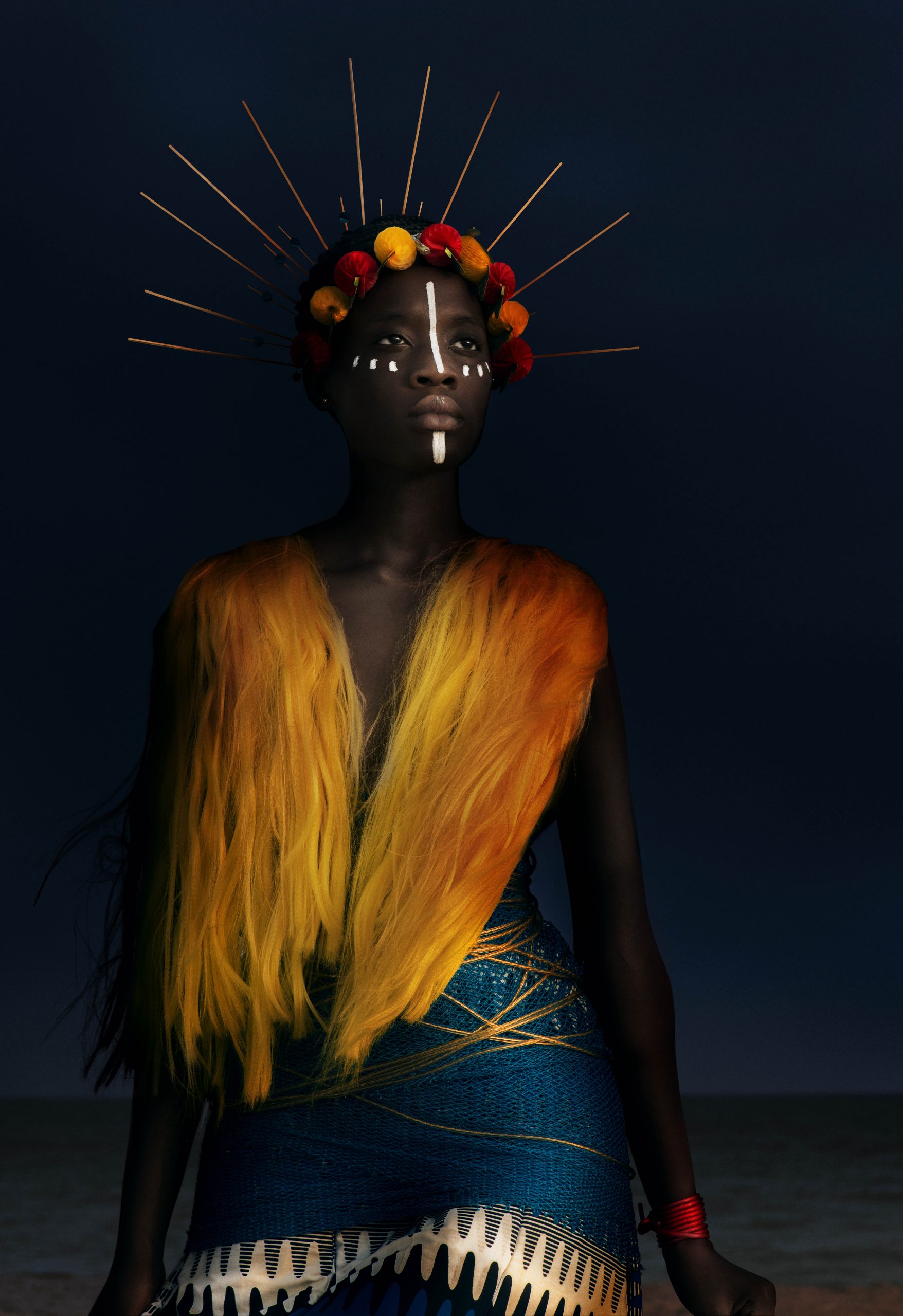 This lecture is part of our Meet the Maker series for Postmodernist members and above. To join our membership program, please visit here or call (843) 953-5659.
** Due to the College of Charleston's plans to mitigate COVID-19, we are holding this event on Zoom. To attend, please RSVP to Lizz Biswell at BiswellL@cofc.edu
---
Join us for the next virtual Meet the Maker featuring Swiss-Guinean artist Namsa Leuba who will exhibit at the Halsey Institute in fall 2021 with the exhibition Crossed Looks.
As a photographer working across documentary, fashion, and performance, Namsa Leuba's images explore the fluid visual identity of the African diaspora. With a dual heritage between Guinea and Switzerland, Leuba draws inspiration from her own experience growing up between two different cultural traditions. Leuba's photographs pose fundamental questions about the medium of photography and its role in forming our understanding of the cultural "Other." Leuba states: "I have always been characterized as the Other, whether I am too 'African' to be European or too 'European' to be African. In this unique positioning, I am interested in the politics of the gaze—who is looking, who is being looked at, and the medium of which this looking occurs."
Image: Namsa Leuba, Mamiwata, 2017, Weke series, Benin
Meet the Maker | Namsa Leuba
Wednesday, November 18, 2020
11:00 AM
Zoom