LONNIE HOLLEY IN CONCERT AT THE CHARLESTON MUSIC HALL
Saturday, September 12, 2015
Charleston Music Hall, 37 John Street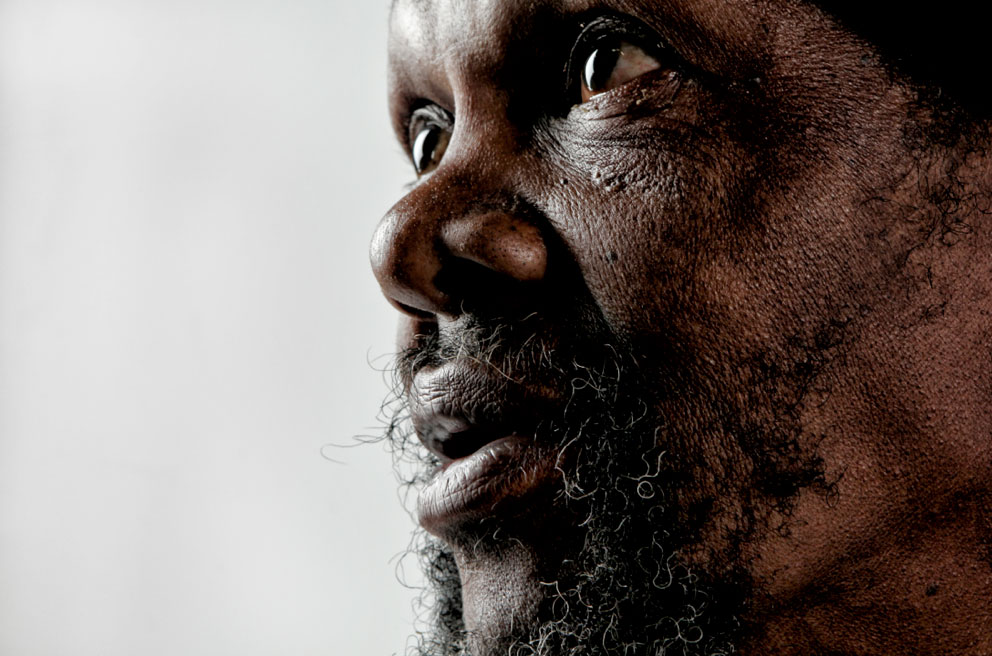 In addition to Lonnie Holley's exhibition inside of the Halsey Institute galleries, he will be performing at the Charleston Music Hall with cellist Ben Sollee and multi-instrumentalist Infinitikiss.
Tickets are $15 – ADV. | $17 – DOS
Tickets can be purchased online HERE
On the phone via Etix hotline: 1-800-514-3849
In person at the Music Hall Box Office: 37 John Street (843-853-2252) Tues – Fri. 1PM – 6PM
Ever poetic about his artwork and stories drawn from his own life experiences, Lonnie Holley has also been a prolific and eclectic musician, touring internationally for many years. Holley has been making and recording music privately since the early 1980s, mostly on keyboards and with recording devices he sourced from flea markets and thrift stores. He made his first professional recordings in a makeshift recording studio in a church in Gee's Bend, Alabama in 2006. In 2010, he went back into the studio to record what would be his debut album, Just Before Music, which came out in 2012. In 2013, his follow-up record, Keeping a Record of It, was released. Both albums were released on the Dust to Digital label.
His records made many critics Top 10 lists, including those of the Chicago Sun Times (#2) and the Washington Post (#4). The Vinyl Factory, a magazine devoted to writing and covering music released on that medium, named Holley's two records the best vinyl releases of the year. His music has been featured in Mojo, Pitchfork, NPR Music, New York Times, The Fader, The Wire Magazine, Washington Post, and many others. He continues to perform live and record as often as possible.
Though Holley is a solo musician, he often performs and records with a variety of other artists. Artists who have performed or recorded with Holley include: Bradford Cox (Deerhunter), Cole Alexander (Black Lips), Richard Swift (the Shins, Black Keys), Kelly Pratt (Beirut, Arcade Fire, the Antlers), Dave Hartley (War on Drugs), Daniel Lanois, Brian Blade, Sinkane, Dave Portner/Avey Tare (Animal Collective), Will Glass (Dirty Projectors), Lori Goldston (Nirvana, Earth), Bill Callahan, Matt McCaughan (Bon Iver), Brad Cook (Megafaun, Sharon van Etten), Lizzi Bougatsos (Gang Gang Dance), Steve Gunn, Josh McKay (Deerhunter), Jim White, Ben Sollee, Doria Roberts, Gillian Rivers, Mammane Sani, Jenny Hval, Marshall Ruffin, Julia Haltigan, Steve Nistor (The Avett Brothers, Iron&Wine, Portugal.The Man, Danger Mouse), Danny Meyer and Corey Fogel (Julia Holter), among others. Holley has toured with Deerhunter, Bill Callahan, and Daniel Lanois. He has toured extensively throughout North America and Europe, and has performed at music festivals as diverse as Pickathon, Big Ears, Hopscotch, Into the Great Wide Open, End of the Road, and many others. This summer, he will be performing at the Meltdown Festival in London, curated by David Byrne.
LONNIE HOLLEY IN CONCERT AT THE CHARLESTON MUSIC HALL
Saturday, September 12, 2015
Charleston Music Hall, 37 John Street