HOODOO MOON
Friday, November 8, 2013
Halsey Institute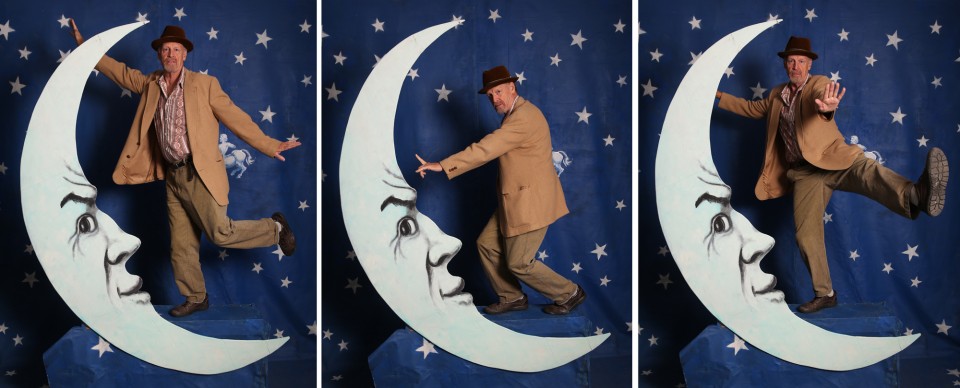 Hoodoo Moon, the Halsey Institute's 9th Annual Membership Celebration, offered an opportunity for current Halsey Institute Members, potential Members and visual arts enthusiasts to show their support for the Halsey Institute's continuing efforts to provide innovative contemporary art programs to the Charleston community. Throughout the night, Members feasted on heavy hors d'oeuvres and spirits, had their portrait made on the signature Moon backdrop, as well as enjoyed folk magic and cajun-style festivities with live music by Minimum Wage.
MOON PORTRAITS
Special thanks to Alice Keeney for capturing our guests on the moon at the 9th Annual Membership Celebration! Please visit the link below to view all the portraits and fun! All images are the same and guests can choose from a classic 19th Century black & white photo or a dreamy Coney Island color print!
If you would like to order one of these lovely images for yourself or as a holiday gift, please click here to order online. Each photo has an identification that begins with IMGM and then 4 numbers (somewhere between 7984 and 8987). This number can be found in the lower left hand corner of the screen after you have "clicked" on the image. When ordering online, you will be prompted to enter your photo number and whether you would like the photo in color or black and white.
If you prefer to pay with a check, please make payable to the Halsey Institute and mail to 161 Calhoun Street, Suite 117, Charleston, SC, 29424. We accept cash, check or credit card payments if purchasing during a visit to the Halsey Institute galleries.
All portraits are digitally printed on museum quality rag photo paper at 6″ x 8″. Each print costs $15 and you can order as many as you like (one for every member in your family)! You will be provided a high res digital copy as well.
HOODOO MOON
Friday, November 8, 2013
Halsey Institute