FILM SCREENING | ART/new york: Robert Mapplethorpe
Thursday, March 14, 2019
6:00 PM
School of Science and Mathematics Lecture Hall, 202 Calhoun Street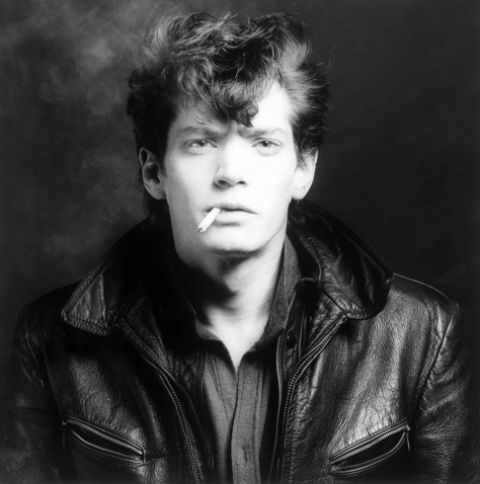 This film screening is a collaboration between CameraWorks Cafe, Redux Contemporary Art Center, and the Halsey Institute. It will take place in the Lecture Hall of the School of Science and Mathematics Building, 202 Calhoun Street.
This documentary looks at the life and work of Robert Mapplethorpe, a world renowned and controversial photographer, who died of AIDS in 1989. It explores his photography, his relationship to the downtown New York art world, and the gay S&M club scene prevalent in the eighties. His infamously explicit pictures of the gay, leather, New York Underground were considered groundbreaking and made him a cause celebre. Mapplethorpe's portraits, flowers, erotic subject matter and artistic presentation, elevated the photograph to serious art, worthy of exhibition in galleries and museums.
This film is part of the ART/new york series by Paul Tschinkel.
In this documentary we see a 1983 interview, conducted by Marc H. Miller PhD, with the youthful and mythic Robert Mapplethorpe. In his downtown loft, he talks about his ideas, inspiration, and his highly charged subject matter depicted in his work. Included are interviews with Jack Walls, Mapplethorpe's partner; artist Brice Marden; Holly Solomon, his first dealer; his father, Harry Mapplethorpe; and Father Stack, his priest in Floral Park, Long Island. Also commenting are curator Richard Marshall, brother Edward Mapplethorpe, photographer Gilles Larrain, lawyer Michael Ward Stout, artist Louise Bourgeois, and biographer Patricia Morrisroe.
Due to explicit content and imagery, this program is recommended for MATURE AUDIENCES ONLY.
"I was very impressed with the documentary and thought it was a first-rate accomplishment."
– Howard Guttenplan, Director of Millennium Film Workshop
"I found it fascinating in so many ways and felt it humanized Mapplethorpe like nothing else I've seen. … Thanks for giving me a fresh look at a monumental talent."
– Robert Byrd, Senior Program Officer, Jerome Foundation
FILM SCREENING | ART/new york: Robert Mapplethorpe
Thursday, March 14, 2019
6:00 PM
School of Science and Mathematics Lecture Hall, 202 Calhoun Street