FILM PREMIERE | ALBATROSS: A love story for our time from the heart of the Pacific
Wednesday, October 25, 2017
7:00PM
Charleston Music Hall, 37 John Street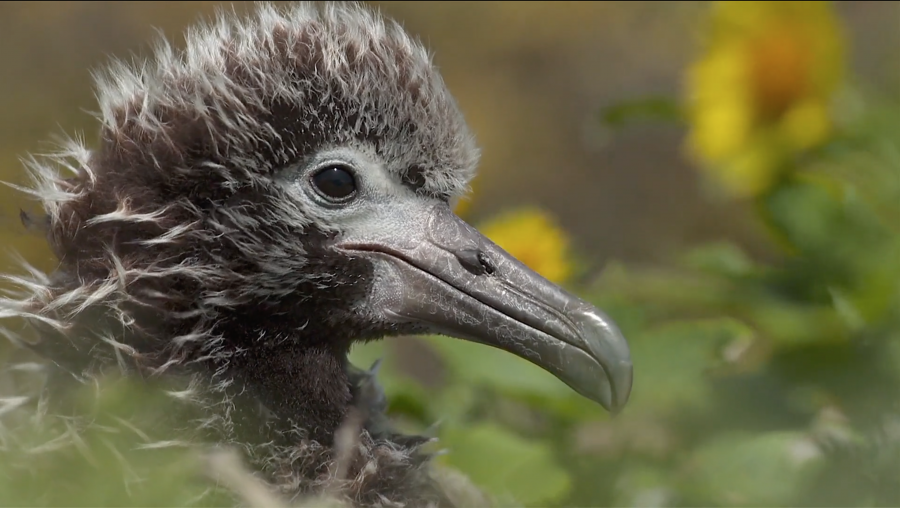 A film by Chris Jordan
A documentary film by Chris Jordan, ALBATROSS will have its theatrical premiere in Charleston in conjunction with Jordan's exhibition Midway at the Halsey Institute of Contemporary Art. In the film, Jordan presents his trips to Midway Atoll, an island chain in the Pacific Ocean that receives very little human contact. Despite its isolation from the rest of the world, Midway sits amid the Great Pacific Garbage Patch, a swirling vortex of plastic waste carried via currents from all around the world.
Jordan's film gives viewers an intimate look into the lives of the native Laysan albatrosses and how their existence is threatened by the plastic-waste habits of the rest of the world.
This film will be shown at the Charleston Music Hall, located at 37 John Street. It is free and open to the public. Please note this film may not be suitable for children under 12.
FILM PREMIERE | ALBATROSS: A love story for our time from the heart of the Pacific
Wednesday, October 25, 2017
7:00PM
Charleston Music Hall, 37 John Street