EXHIBITION OPENING | EXIT / ALIVE and AHEAD OF THE WRECKING BALL
Friday, January 20, 2017
Halsey Institute Galleries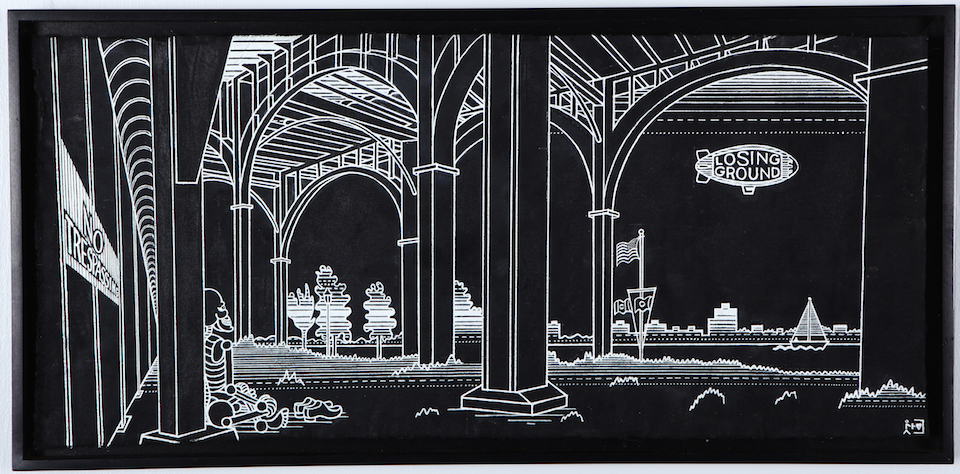 The Halsey Institute of Contemporary Art at the College of Charleston School of the Arts kicks off 2017 with two exhibitions EXIT/ALIVE: The Art of Anthony Dominguez and Ahead of the Wrecking Ball: Ronald Ramsey and the Preservation of Charleston. Both exhibitions will be on view at the Halsey Institute January 20 – March 4, 2017. Admission to the galleries is free. The opening reception on Friday, January 20, from 6:30pm to 8:00pm will be open to the public and include complimentary refreshments and light hors d'oeuvres, provided by Whole Foods and Icebox.
Conceived as a definitive overview, the exhibition brings together a representative sampling of works created over a period of 20 years by this philosophically uncompromising, intentionally homeless artist, an idiosyncratic figure on the margins of society and the art world. Before his untimely death in 2014, Anthony Dominguez developed and refined a signature style of imagery inspired by his experiences observing and roaming the streets of New York City.
For the last several decades, native Charlestonian Ronald Wayne Ramsey has focused on meticulously documenting historical buildings—particularly those slated for demolition—in his hometown. As old buildings in the historically-minded city become condemned and readied for demolition, he secrets himself inside and liberates various seemingly mundane objects from their impending destruction. Such objects, like hinges, shutter dogs, decorative ironwork, doorknobs, and other ubiquitous building artifacts gain new relevance once they become part of his salvaged collection, which traces architectural styles from Charleston's rich architectural legacy. Along with these objects, Ramsey creates fastidiously detailed drawings of old building facades in the city, including the former Camden Depot on Ann Street.
EXHIBITION OPENING | EXIT / ALIVE and AHEAD OF THE WRECKING BALL
Friday, January 20, 2017
Halsey Institute Galleries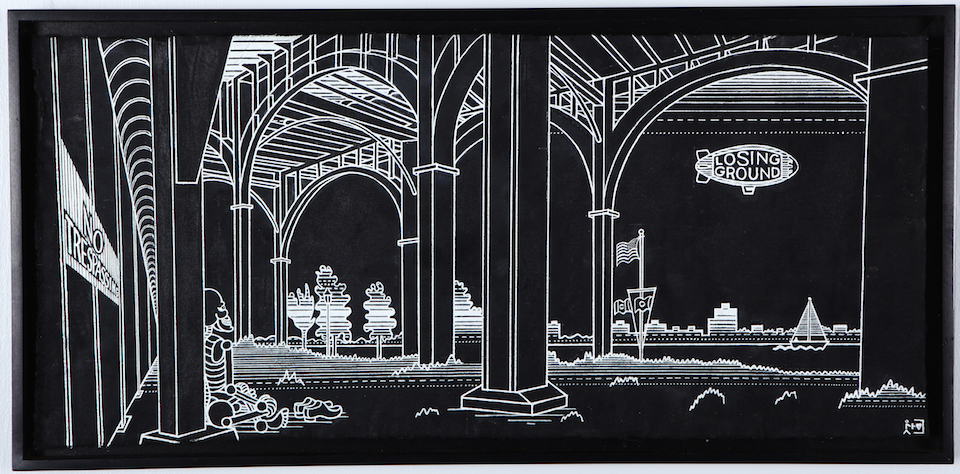 Anthony Dominguez
Ronald Ramsey