CORRESPONDENCE ART: SCHOOL SWAP
Sunday, May 8, 2016
Main Lobby, 2nd Floor, Charleston County Public Library, 68 Calhoun St.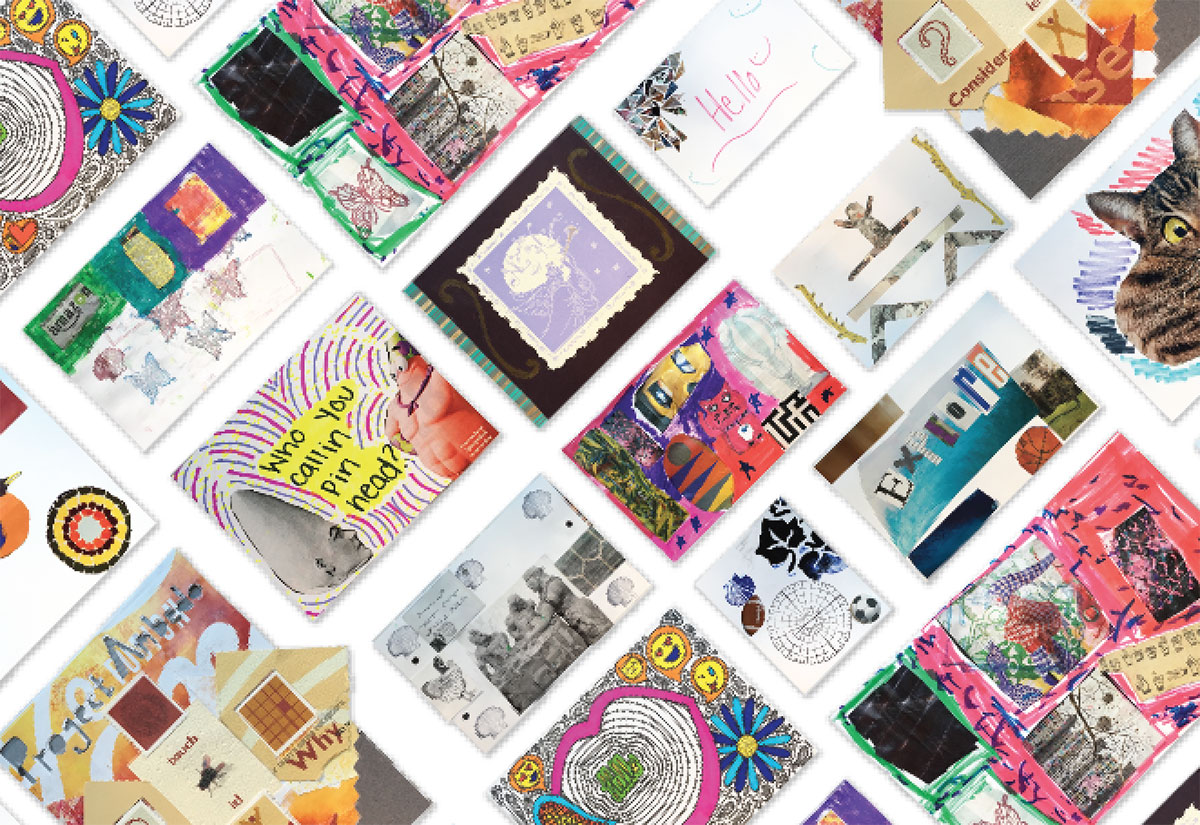 Exhibition on view: May 1 – 31, 2016
The Halsey Institute of Contemporary Art at the College of Charleston partnered with seven area public K-12 schools for an education and outreach program designed around the Halsey Institute's exhibition Correspondence Art: Words, Objects and Images by Ray Johnson, Richard C. and Bob Ray, on view from January 22 – March 5, 2016.
For this project, a total of 180 students visited the Halsey Institute for a guided tour of the exhibition and to meet with artist-in-residence, Bob Ray. The students were introduced to the concept of correspondence art (or mail art) and had an opportunity to create their own. Following their visit, the Halsey Institute's Education Coordinator visited each school to lead the students in a correspondence art activity and these artworks were mailed to students at their partner school.
The culmination of this project is an exhibition of the student-created mail art on display at the Charleston County Public Library in downtown Charleston. For questions, email Maya McGauley at mcgauleym@cofc.edu.
EXHIBITION LOCATION
Main Lobby, 2nd Floor
Charleston County Public Library
68 Calhoun St., Charleston, SC 29401
OPENING RECEPTION
Sunday, May 8, 2:30–4PM
Free and open to the public.
Refreshments will be served.
PARTICIPATING SCHOOLS:
Memminger Elementary School
Northside Elementary School
Pepperhill Elementary School
C.E. Williams Middle School for Creative
and Scientific Arts
Rollings Middle School of the Arts
Academic Magnet High School
Lincoln Middle-High School
CORRESPONDENCE ART: SCHOOL SWAP
Sunday, May 8, 2016
Main Lobby, 2nd Floor, Charleston County Public Library, 68 Calhoun St.