MEMBERS-ONLY CURATOR-LED TOUR
Thursday, June 30, 2016
Halsey Institute galleries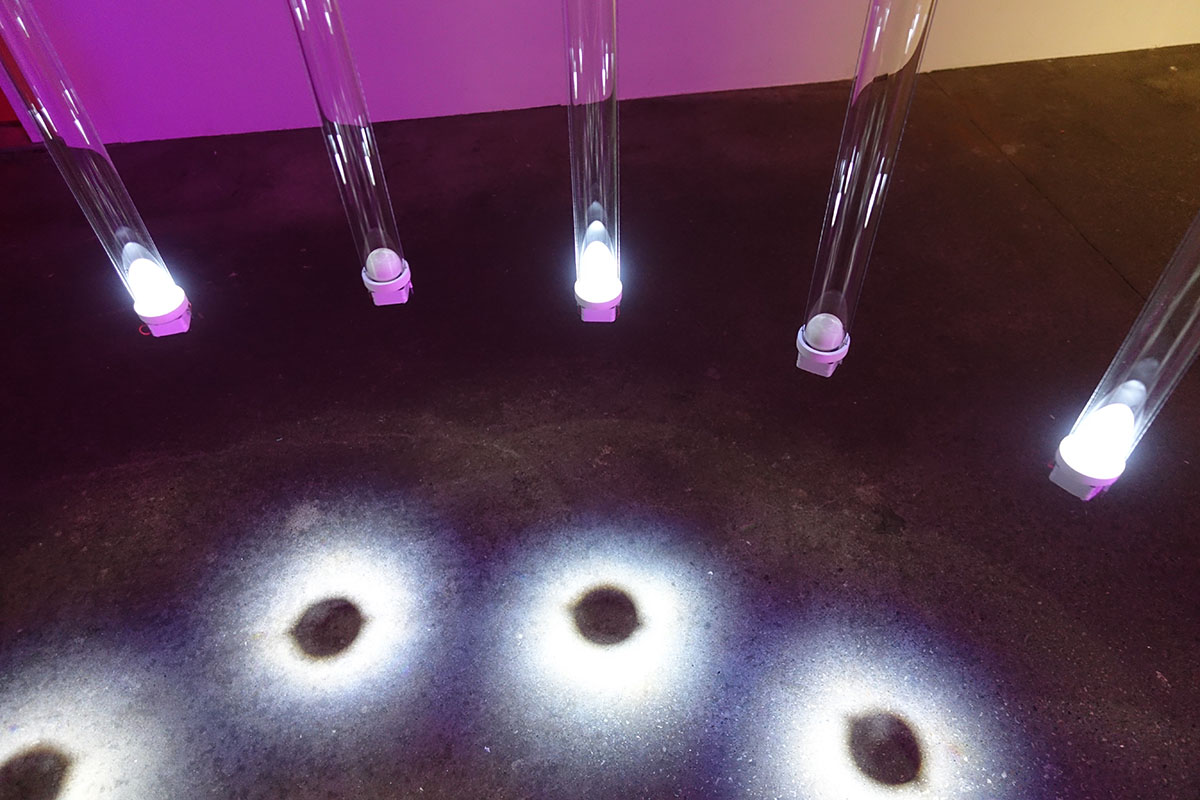 Join the Halsey Institute staff for a fun and exclusive evening tour. Beginning at 6PM, director and chief curator Mark Sloan will lead Halsey Institute members on a guided tour of Erwin Redl: Rational Exuberance. Explore the exhibitions, get insider knowledge, meet other Halsey Institute lovers! This tour is for Halsey Institute members only.
To join the Halsey Institute family, please visit halsey.cofc.edu/support/ or call (843) 953-4422.
Born in Austria in 1963, Erwin Redl finished his studies at the Vienna Music Academy with a BA in Composition (1990) and BA in Electronic Music (1991). He was awarded a Fulbright Scholarship for graduate studies in computer art at the School of Visual Arts, in NYC (MFA 1995). Redl investigates the process of "reverse engineering" by (re-)translating the abstract aesthetic language of virtual reality and 3D computer modeling into architectural environments by means of large-scale light installations.
The title of this exhibition is a play on the famous phrase "irrational exuberance" used by former Federal Reserve Board chairman Alan Greenspan, in a speech to the American Enterprise Institute during the Dot-com bubble of the 1990s. In this case the title is the program. It refers to the artist's strict methodologies which employ binary logic as well as tropes of minimalism to exuberant extremes. As demonstrated in his light installations and most recent kinetic works, a very restrained vocabulary due to the scale, repetition, and variations leads to a sense of deep corporeality. The meaning oscillates between the purely abstract and profound sensuality.
MEMBERS-ONLY CURATOR-LED TOUR
Thursday, June 30, 2016
Halsey Institute galleries