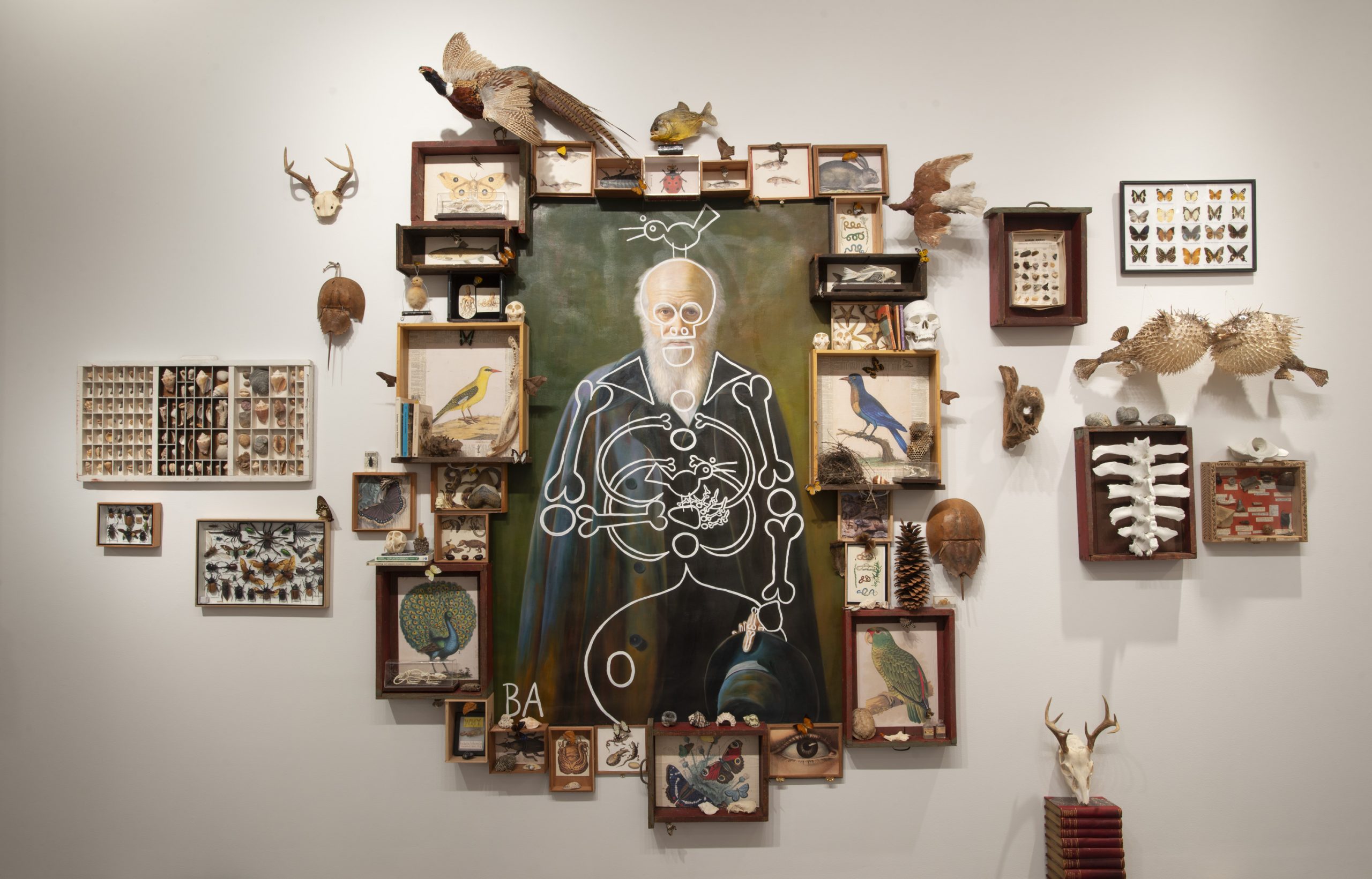 ARTIST WALKTHROUGH | Butch Anthony: Inside/Out
Saturday, February 29, 2020
2:00 PM
Halsey Institute galleries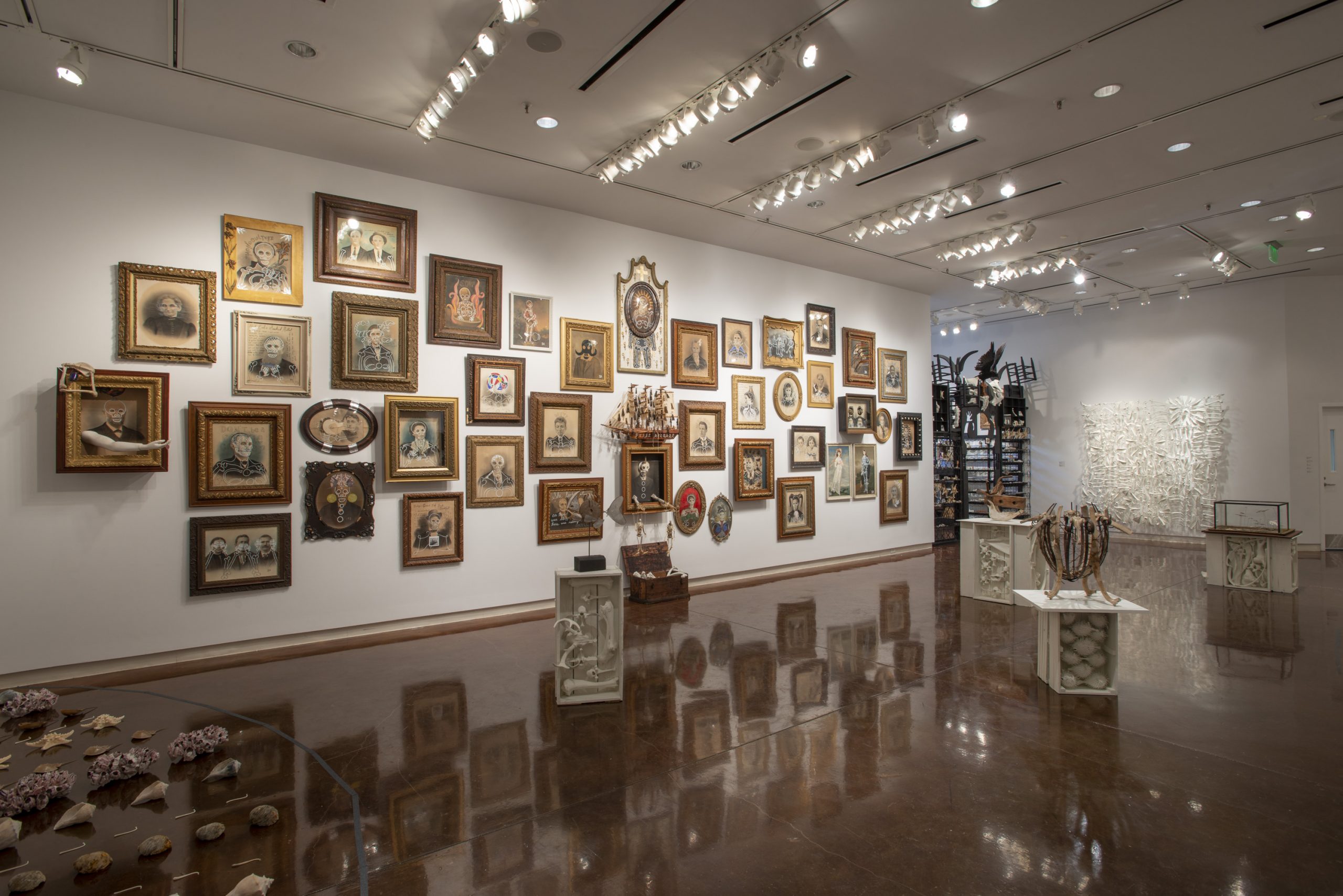 Join the Halsey Institute staff for a casual gallery walkthrough with Butch Anthony in his exhibition Inside/Out. Free admission!
Inside/Out consists of new images, assemblages, and installations created specifically for our galleries. As a multi-faceted self-taught artist, Butch Anthony creates works that investigate and appropriate images from the American vernacular. His practice includes painting X-ray like skeletons on top of antique portraits in elaborate, often gilded frames.
Though Anthony's work emanates from the folk art or vernacular idiom, his works are unmistakably original in concept and execution. The term "folk art" is generally applied to traditional media such as wood carving, quilt-making, functional pottery, weaving–items that are passed down from generation to generation. Anthony's work often has a charming immediacy because of the familiarity of the selected materials, yet this surface appeal is often undermined by the conceptual premise. Some images evince a biting sarcasm or ironic wit, while others poke fun at our consumerist society. There are several layers of meaning embedded in Anthony's work.
ARTIST WALKTHROUGH | Butch Anthony: Inside/Out
Saturday, February 29, 2020
2:00 PM
Halsey Institute galleries