VIRTUAL CONVERSATION | Dis/placements: Renée Stout and Thetyka Robinson
Thursday, November 12, 2020
7:00 PM
Facebook Live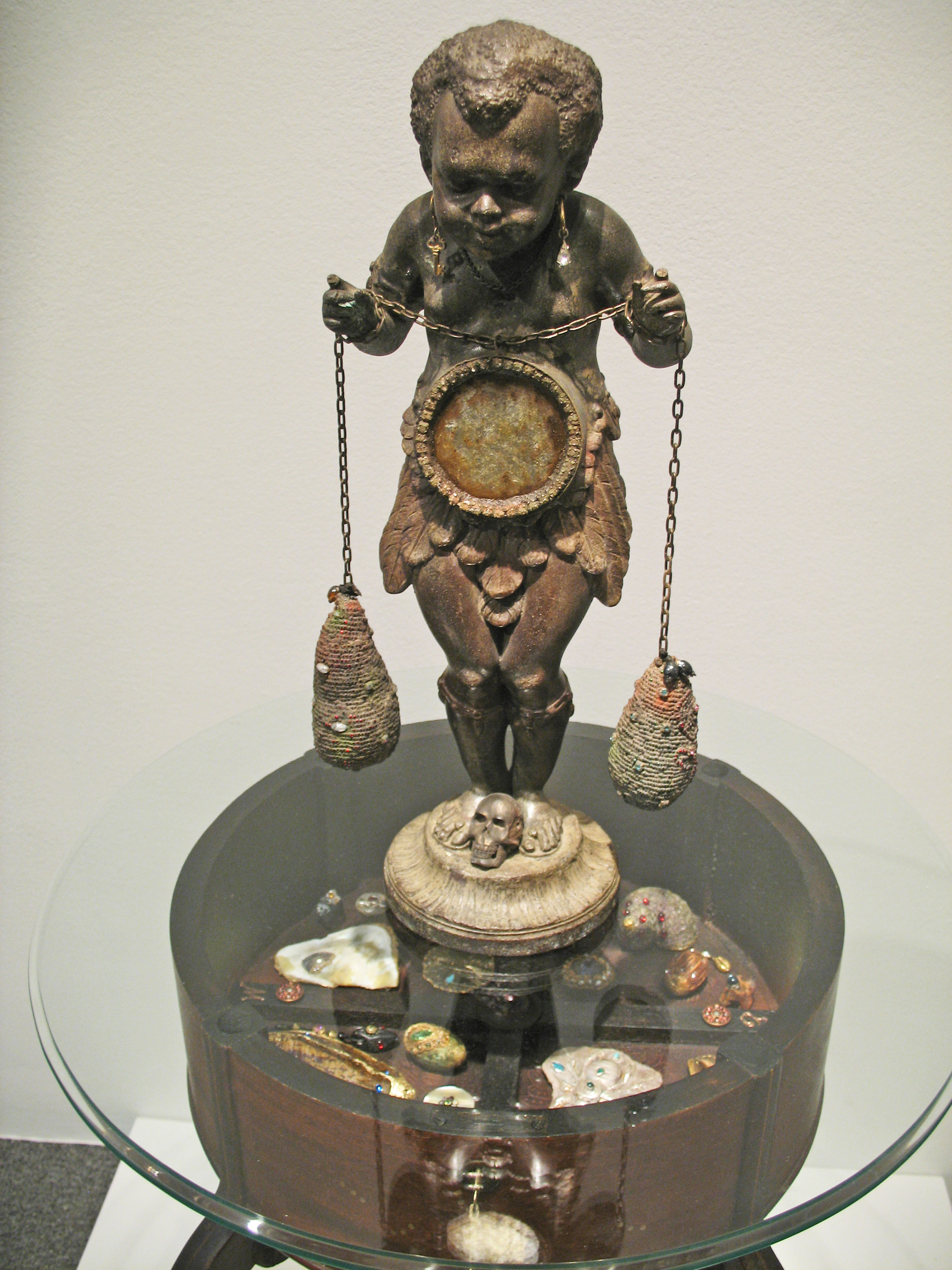 Join us on Facebook Live to hear Renée Stout and Thetyka Robinson in conversation. Stout and the late Dr. Ade Ofunniyin are one of the ten artist-respondent pairs in Dis/placements: Revisitations of Home. Dr. O passed away on October 7, 2020. Thetyka Robinson was asked to step in and lead the conversation on Stout's work in the Dis/placements project.
Viewers will be able to ask questions via comments on Facebook Live. If you do not have a Facebook account, send your questions to halsey@cofc.edu. The video will be archived on the Dis/placements website and shared on our social media channels.
The event will occur on the Halsey Institute's Facebook page, and there is no need to RSVP. Make sure you follow the Halsey Institute on Facebook!
Image credits
Top banner image (on event page): Renée Stout, Slow Voyage from the Land of Cosmic Slop, 2005. Mixed media with wood, resin, bugs, 4″ x 12″ x 6″. Image courtesy of the artist
Right: Renée Stout, Master of the Universe [detail], 2011-2012. Found, altered, and assembled objects, glass, rhinestones, and organic materials, 48″ x 18″ x 18″. Image courtesy of the artist
VIRTUAL CONVERSATION | Dis/placements: Renée Stout and Thetyka Robinson
Thursday, November 12, 2020
7:00 PM
Facebook Live