The New Public [FILM SCREENING + Q&A]
Thursday, April 17, 2014
7:00PM
Recital Hall, Simons Center For The Arts, 54 St. Philip Street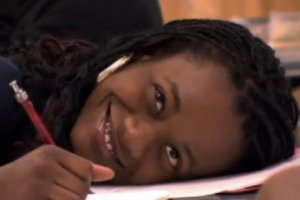 Free, Rated PG-13
Q & A with the filmmaker and a reception by Brown's Court Bakery to follow the film
Synopsis: In fall 2006, former DJ, point guard, and teacher turned first-time principal, Dr. James O'Brien, opened a small public high school in Bedford-Stuyvesant, Brooklyn, where one-third of residents live below the poverty line and the high school graduation rate is 40%.
With infectious optimism, O'Brien and his team of eight undertook an unconventional approach and ambitious mission: Create a school with an arts-oriented curriculum that also emphasizes self-development, community collaboration, and social change. Initially, the buzz from the community was that this was a dream come true. But, conflicts arose when untested idealism was challenged by long-standing realities far bigger than school.
This heartfelt verité film follows the 4-year journey of the students, parents and educators striving to make a difference in the futures of young people whose lives are stark representations of our country's education and opportunity gaps.
Through the prism of one inner-city public school, the audience will witness complexities faced by urban public schools and communities everywhere. The story of Brooklyn Community Arts and Media High School explores issues of class, race, and culture in the contemporary battlefield of urban education. It's a case study and a detailed map for the road ahead.
The New Public [FILM SCREENING + Q&A]
Thursday, April 17, 2014
7:00PM
Recital Hall, Simons Center For The Arts, 54 St. Philip Street