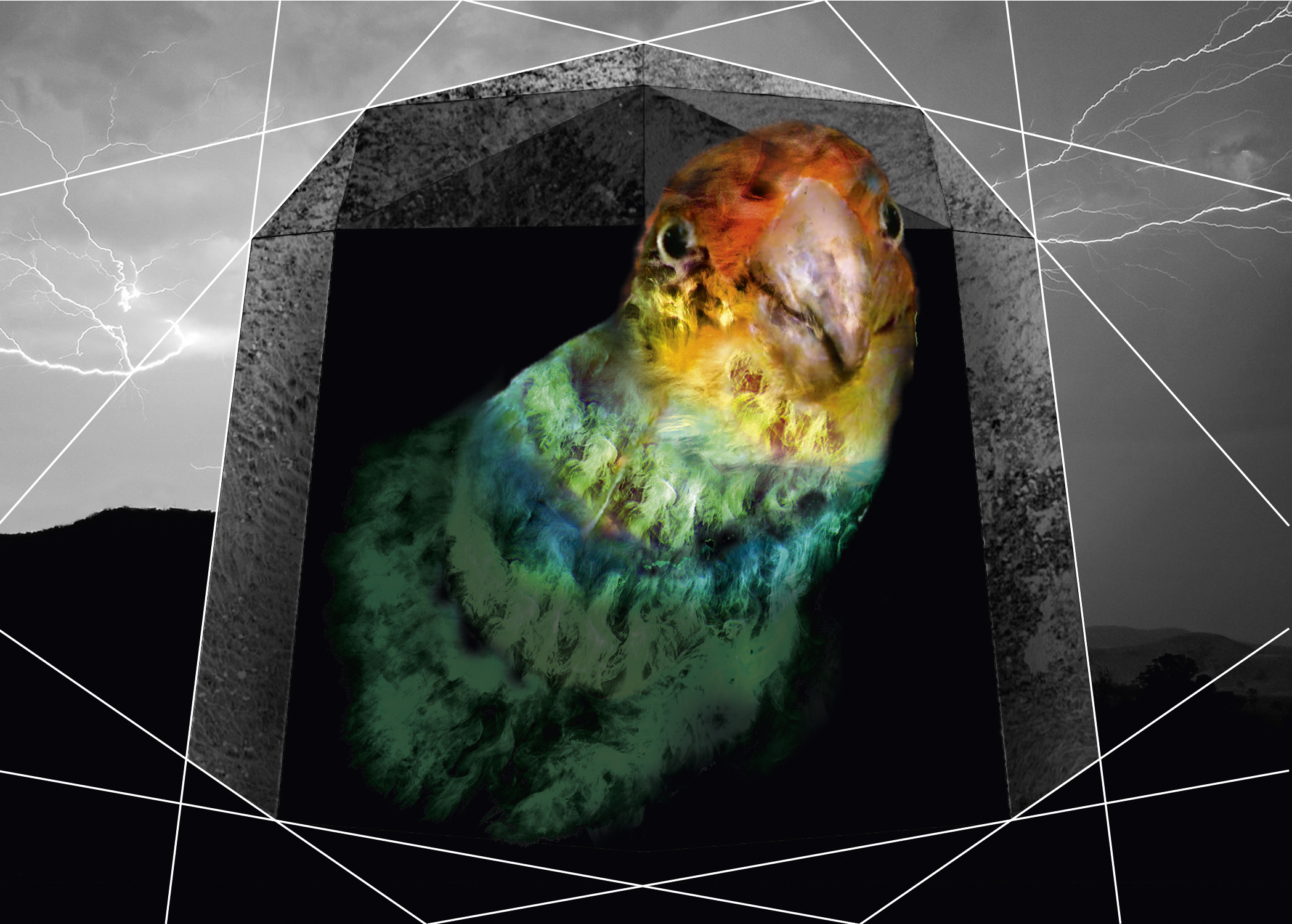 OPENING RECEPTION | The Carrion Cheer, A Faunistic Tragedy
Friday, May 18, 2018
6:30-8:00PM
Halsey Institute Galleries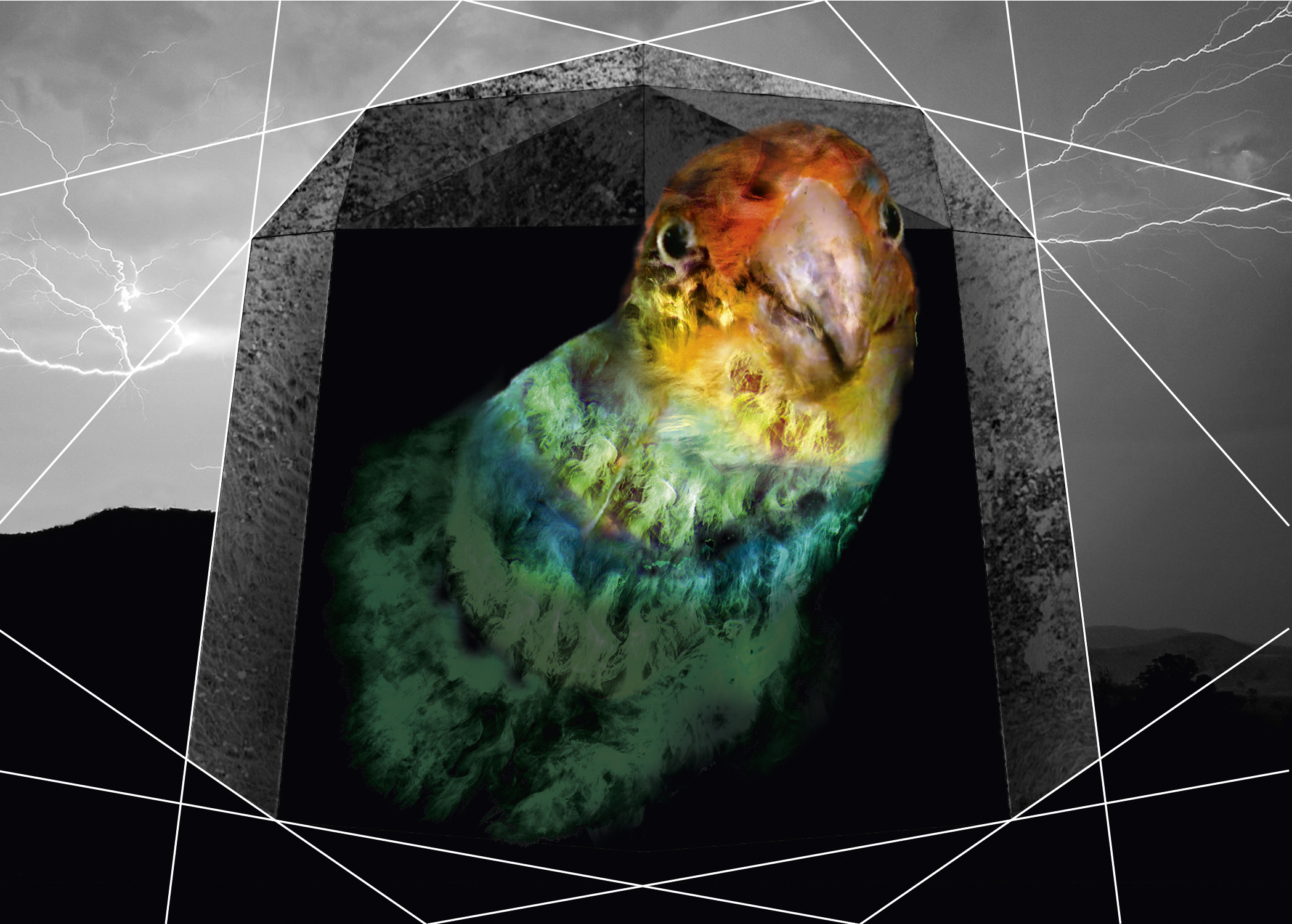 Join us for the opening reception for The Carrion Cheer, A Faunistic Tragedy, an exhibition by German duo Böhler & Orendt. Celebrate their first exhibition in the United States with food and refreshments from 6:30-8:00 PM
---
Germany-based artist duo Böhler & Orendt will create an immersive installation in the galleries of the Halsey Institute. Naming it a "makeshift transdimensional stopover camp," the installation will consist of several tents through which viewers can walk. Each tent will feature an apparition of an extinct animal, such as a Steller's Sea Cow, the Carolina Parakeet, and the Pinta Island Tortoise, which will appear as a projection on a screen of mist. The extinct animals will appear in chorus to sing a song of forgiveness to humans for causing their ultimate extinction. The tents will also feature cave painting-like drawings of the animals' encounters with humans.
While whimsical and imaginative, the installation will comment on humans' relationship with the world around us. As all of the animals featured in the exhibition have gone extinct between 1768 and the present, their demise can be blamed on in part by the Industrial Revolution and the destruction of habitats all over the planet. Böhler & Orendt's project confronts the notion that humans are thought as the most intelligent beings, as they suggest these animals are capable of traveling through time and dimensions to revisit us. Addressing increasingly politicized issues, this installation will provoke viewers to contemplate their own relationships with the communities, environments, and issues that comprise our global social fabric.
This will be the first solo exhibition of Böhler & Orendt's work in the United States. The exhibition is curated by Bryan Granger, Manager of Exhibitions and Programs at the Halsey Institute. The installation's chorus was composed by artist and musician Ingmar Saal. The Carrion Cheer is an official offering of Piccolo Spoleto 2018 and is supported in part by JB Architekten, Nuremburg, Germany. After its debut at the Halsey Institute, The Carrion Cheer will be exhibited at the Kunsthalle Göppingen, in Göppingen, Germany.
OPENING RECEPTION | The Carrion Cheer, A Faunistic Tragedy
Friday, May 18, 2018
6:30-8:00PM
Halsey Institute Galleries