OPENING RECEPTION | Only You Can Prevent A Forest
Friday, August 26, 2022
6:30 - 8:00 PM
Halsey Institute galleries and Hill Exhibition Gallery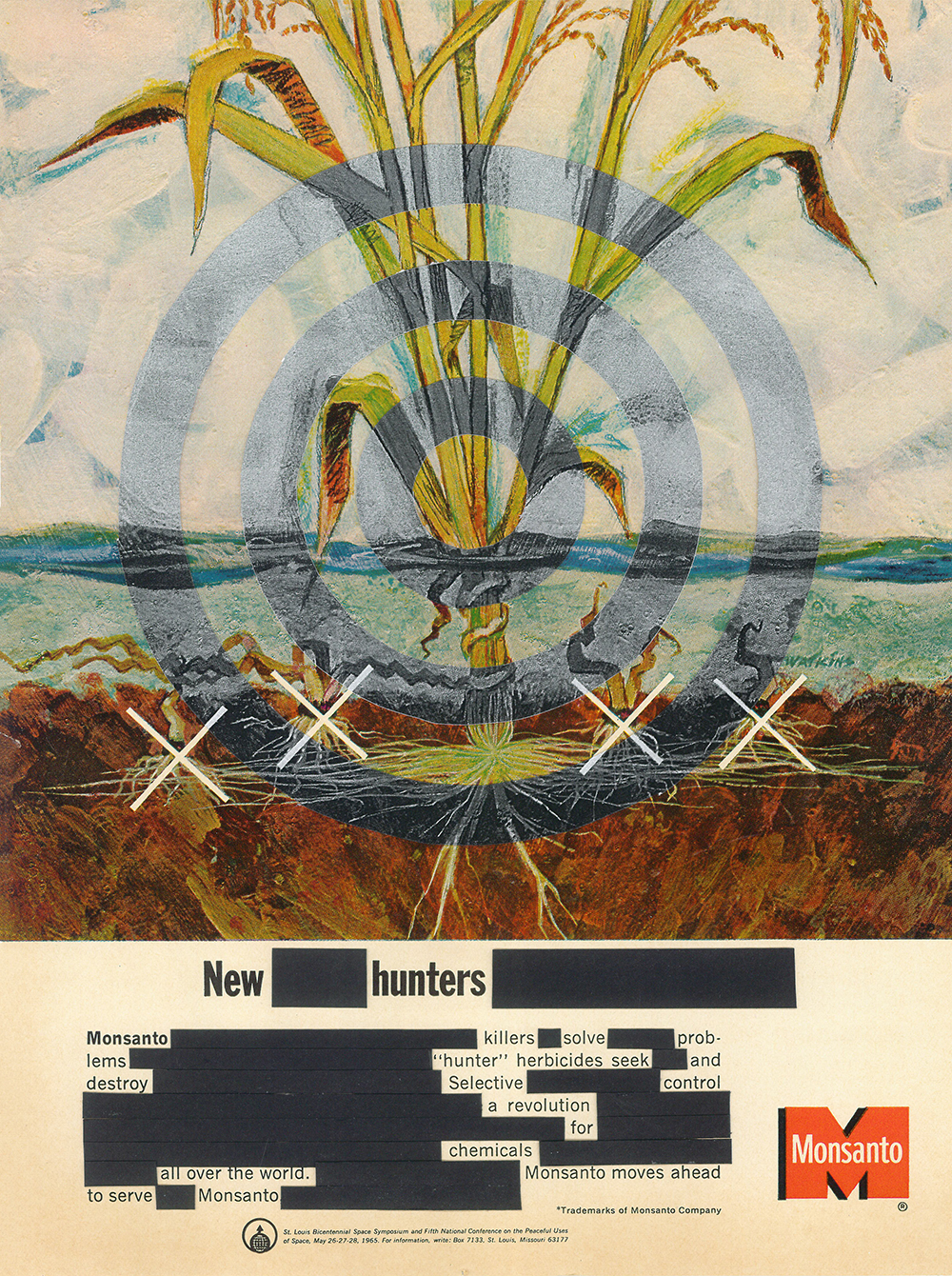 Join us to celebrate the opening reception of our next exhibition, Kirsten Stolle: Only You Can Prevent A Forest, on Friday, August 26, 6:30-8:00 PM. All College of Charleston students, faculty, and staff, and current Halsey Institute members receive free admission to our opening receptions. Non-members will be asked for a $5 donation.
---
Using appropriation, wordplay, and humor, Kirsten Stolle co-opts advertising strategies used by agrichemical corporations to resurface and critique company history. For her exhibition, Stolle will create photo-based collages, visual poetry interventions, text-based sound animation, a neon wall piece, and her first site-responsive sculptural installation. Building upon her decade-long research into companies like Bayer/Monsanto and Dow Chemical, the work will forefront historical ties to chemical warfare and reveal persistent greenwashing. Stolle's work interrogates the global influence of chemical companies on our food supply and their consistent efforts to downplay effects of their toxic products on our health and environment.
Please note: The Halsey Institute staff and the College of Charleston are monitoring local COVID case numbers and will make updates to event policies as necessary. Make sure to check this page often for up-to-date information regarding this event.
OPENING RECEPTION | Only You Can Prevent A Forest
Friday, August 26, 2022
6:30 - 8:00 PM
Halsey Institute galleries and Hill Exhibition Gallery