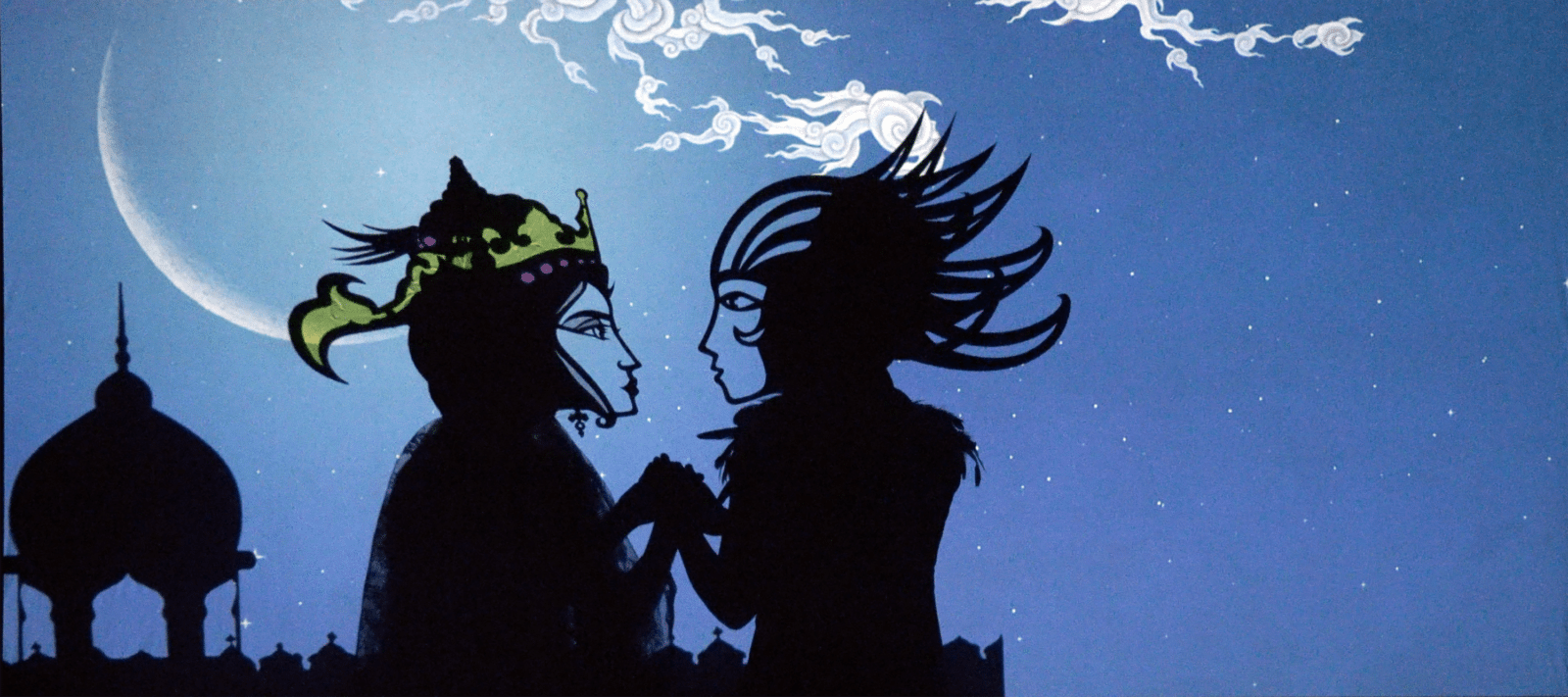 ONLINE FILM SCREENING | Feathers of Fire
Tuesday, October 27, 2020
7:00 PM EST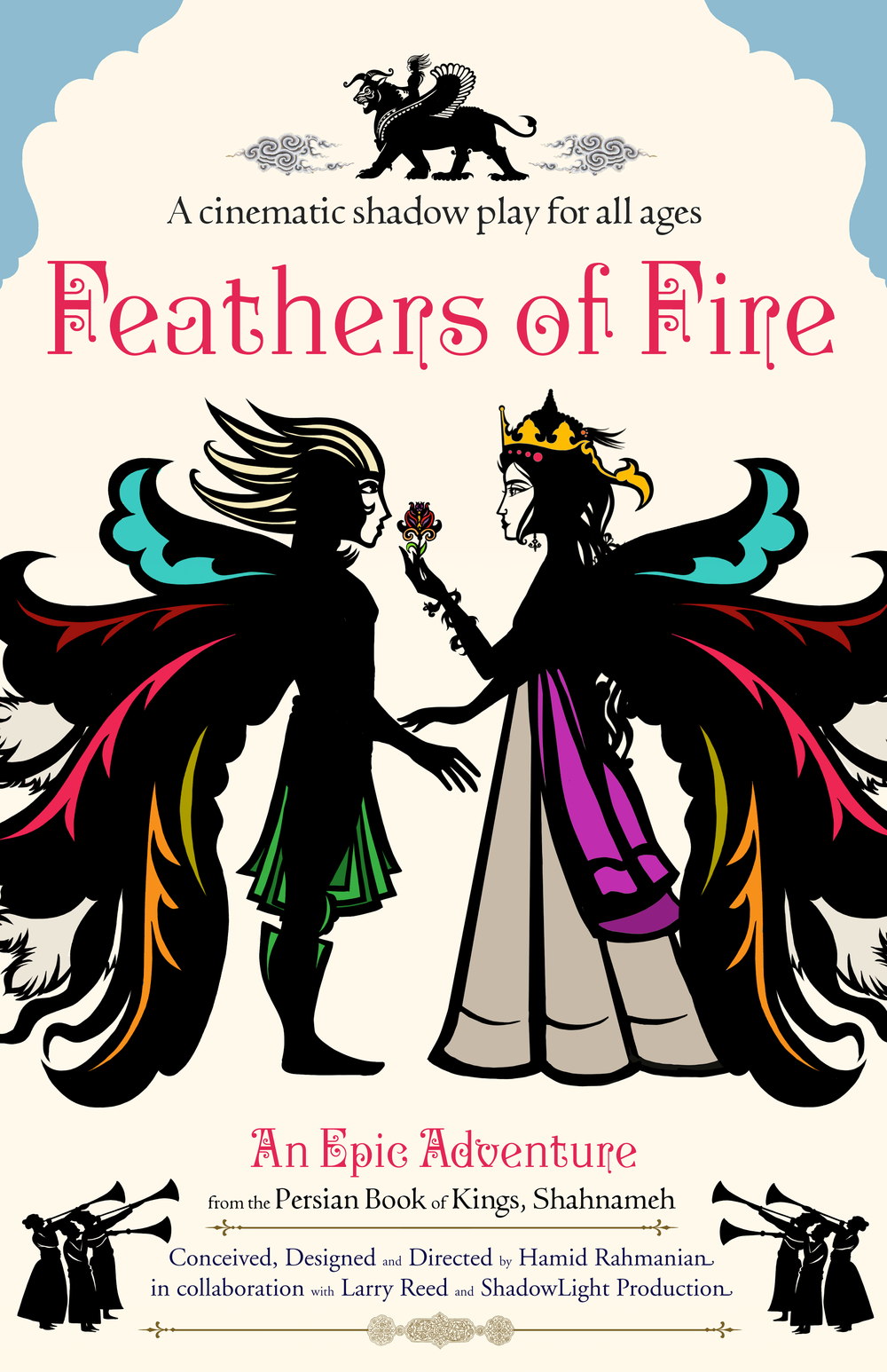 Join us for an online screening of Hamid Rahmanian's film version of Feathers of Fire, a dazzling shadow puppet play based on the Persian epic, Shahnameh. Hamid Rahmanian is one of ten artists featured in Dis/placements: Revisitations of Home.
The vibrant graphics, derived from the visual tradition of the Middle East, are rendered as puppets, costumes, masks, scenography and digital animation, all of which come to life in a "live animation" shadow casting technique performed against a cinema-size screen.
Feathers of Fire is a cinematic shadow play for all ages. It tells the action-packed tale of Zaul and Rudabeh, two star-crossed lovers of old Persia. Zaul is raised by a mythical bird in the wild. Rudabeh is the granddaughter of the dreaded Serpent King. Their deep love for each other enables them to triumph over inconceivable odds.
A Q&A with designer and director Hamid Rahmanian will follow online directly after the screening.
To attend the screening, please RSVP to Bryan Granger at grangerbw@cofc.edu to receive instructions on how to watch online. View the trailer here.
ONLINE FILM SCREENING | Feathers of Fire
Tuesday, October 27, 2020
7:00 PM EST