MEMBERSHIP MORNING | Inside/Out and The Raw Materials of Escape
Friday, January 31, 2020
9:00 AM
Halsey Institute galleries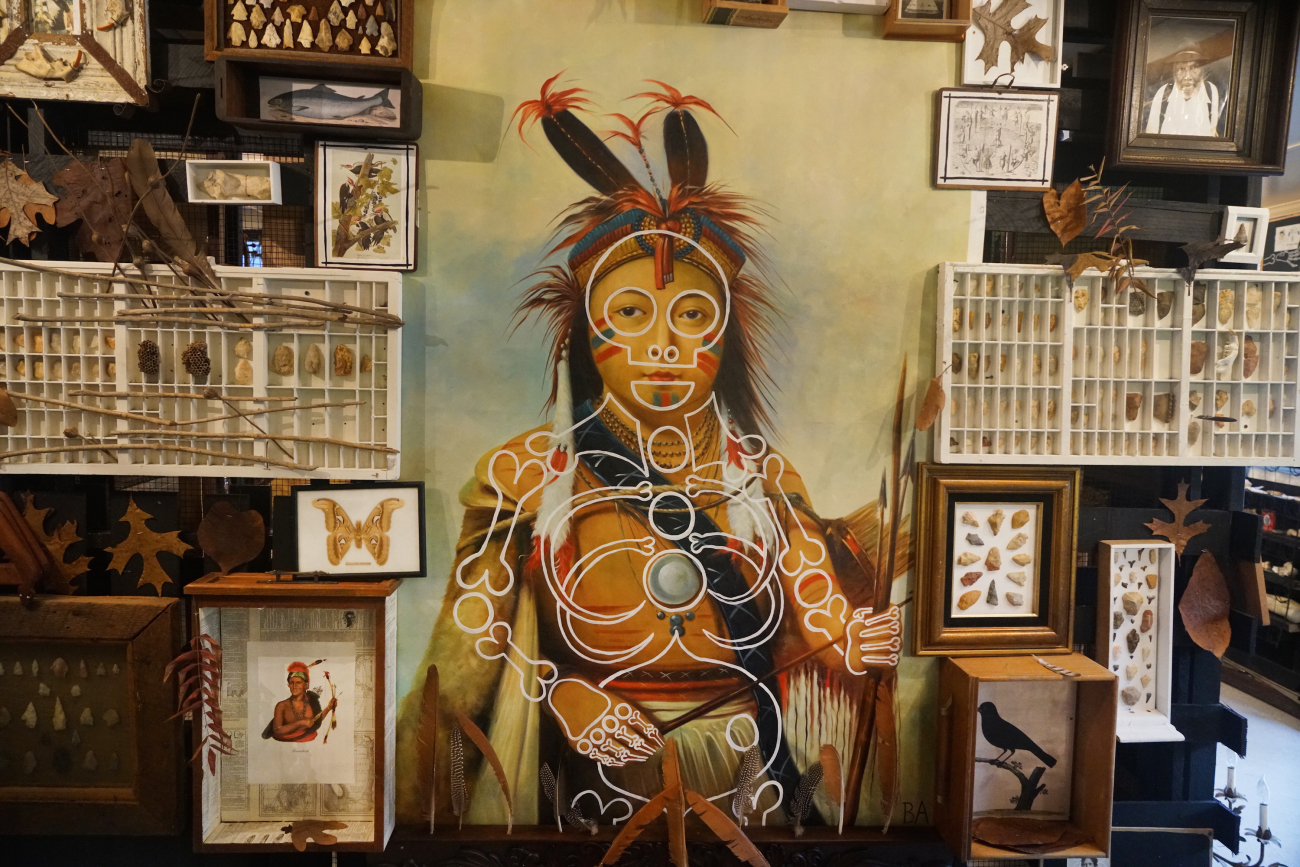 Join the Halsey Institute's curators and your fellow members for a casual morning of coffee and conversation sponsored by Counter Culture Coffee in Charleston. This event is open to all levels of membership. To learn more about Halsey Institute membership, click here!
---
Inside/Out is an exhibition of work by Butch Anthony of Seale, Alabama. The exhibition will consist of new images, assemblages, and installations created specifically for our galleries. As a multi-faceted self-taught artist, Anthony creates works that investigate and appropriate images from the American vernacular. Inside/Out brings together several of Anthony's creative explorations over the past few years. Singular portraits, assemblage objects, and installations combine to create a working model of the inside of Anthony's mind.
Coulter Fussell's early-developed artsview perceives craft and other arts as indistinguishable from one another. Painting, sculpture, and textile work are one solitary entity in her mind. From youth, the combination developed into an unintentional mash-up, resulting in quilts and textile works that defy expectations of the medium. Fussell relies on the no-holds-barred nature of contemporary painting rules to free her compositions from the constraints of pattern. In turn, she simultaneously relies on the strict discipline of traditional craftwork to act as a self-editing tool.
MEMBERSHIP MORNING | Inside/Out and The Raw Materials of Escape
Friday, January 31, 2020
9:00 AM
Halsey Institute galleries