MEMBER PREVIEW DAY | Young Contemporaries 2022
Thursday, March 17, 2022
11:00 AM - 7:00 PM
Halsey Institute galleries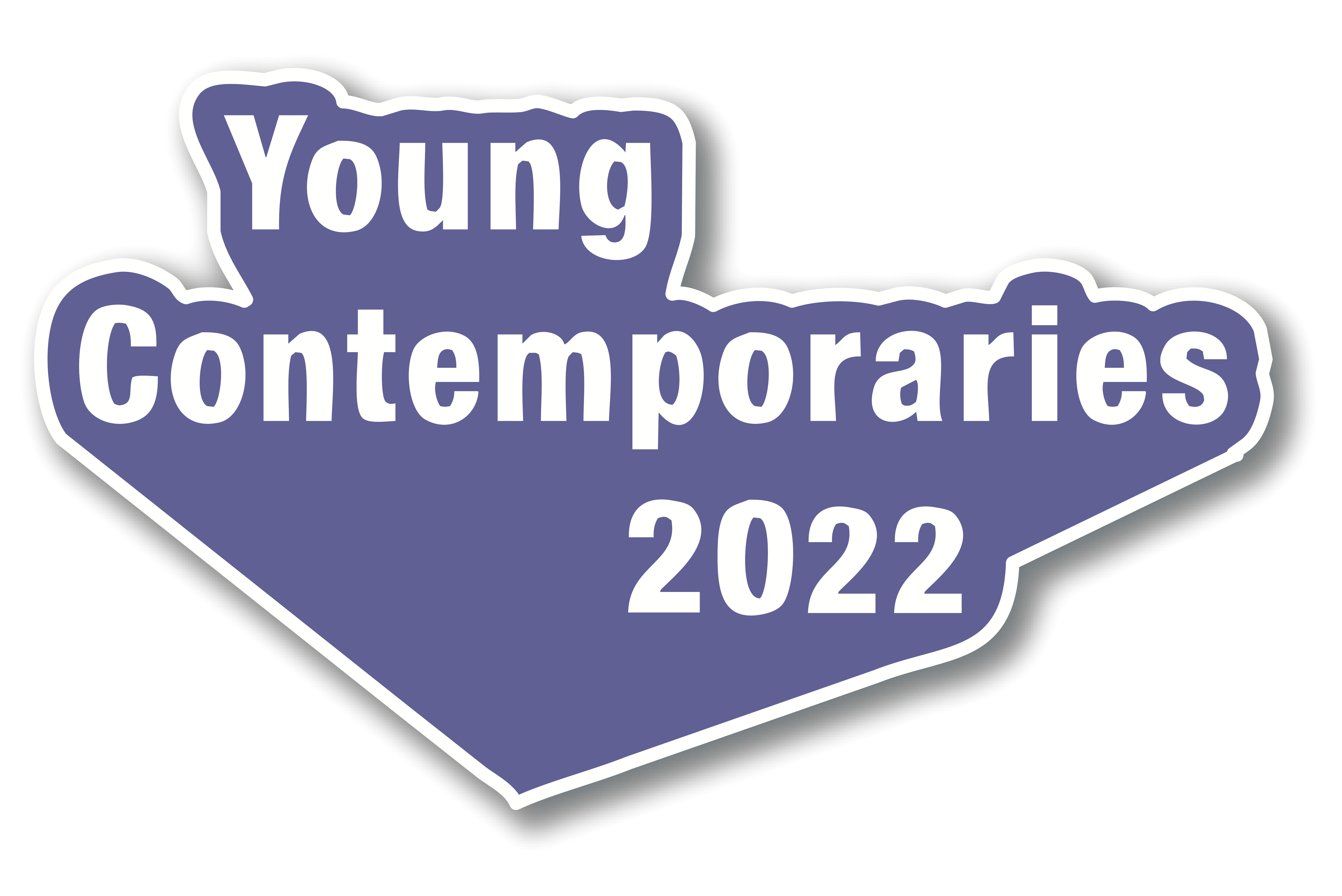 Join us for the Member Preview Day for the exhibition Young Contemporaries 2022. All Halsey Institute membership levels are invited to get a first glimpse of our newest exhibition! All members should RSVP to halseyRSVP@cofc.edu to reserve a space. Not a member yet? Not a problem! Find out more about the benefits of membership here.
---
Now in its 37th year, the Halsey Institute of Contemporary Art and the College of Charleston Studio Art Department are proud to present Young Contemporaries 2022. The annual exhibition is a celebration of talented artists at the College of Charleston. With works selected by a nationally renowned juror, the exhibition reflects the strength and diversity of practice in the School of the Arts' rigorous programs. Featuring a wide range of media, including paintings, sculpture, photography, and prints, the exhibition showcases the efforts of the student body at the College.
Artist Ron Bechet will serve as the juror and awards judge for Young Contemporaries 2022.
Concurrent with Young Contemporaries is the Salon des Refusés, showing in the exhibition space of the Cato Center for the Arts. The works in the Salon are chosen by Studio Art faculty. The origin of the Salon des Refusés dates to Paris in 1863, when artists who had been rejected from the official Salon caused such a protest that Emperor Napoleon III ordered another exhibition held for them. Among the painters in the original Salon des Refusés were Camille Pissaro, Henri Fantin-Latour, James M. Whistler, and Edouard Manet.
Please note: The Halsey Institute staff and the College of Charleston are monitoring local COVID case numbers and will make updates to event policies as necessary. Make sure to check this page often for up-to-date information regarding this event.
MEMBER PREVIEW DAY | Young Contemporaries 2022
Thursday, March 17, 2022
11:00 AM - 7:00 PM
Halsey Institute galleries