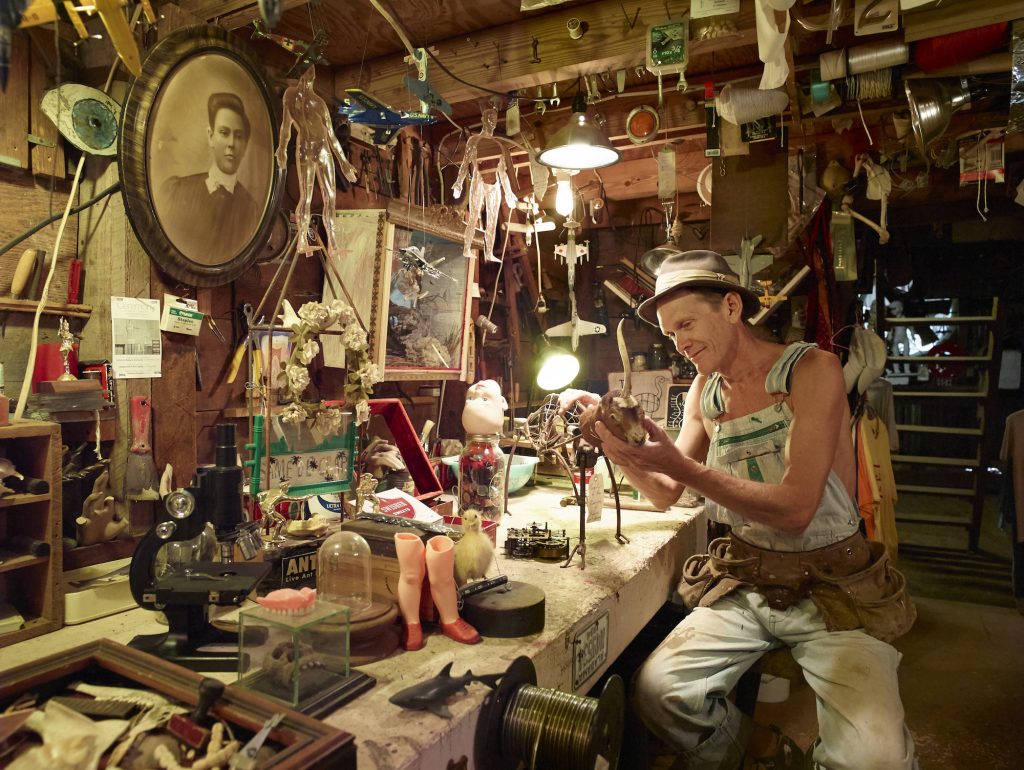 MEET THE MAKER | BUTCH ANTHONY
Tuesday, April 23, 2019
5:30 - 7:30 PM
Halsey Institute Galleries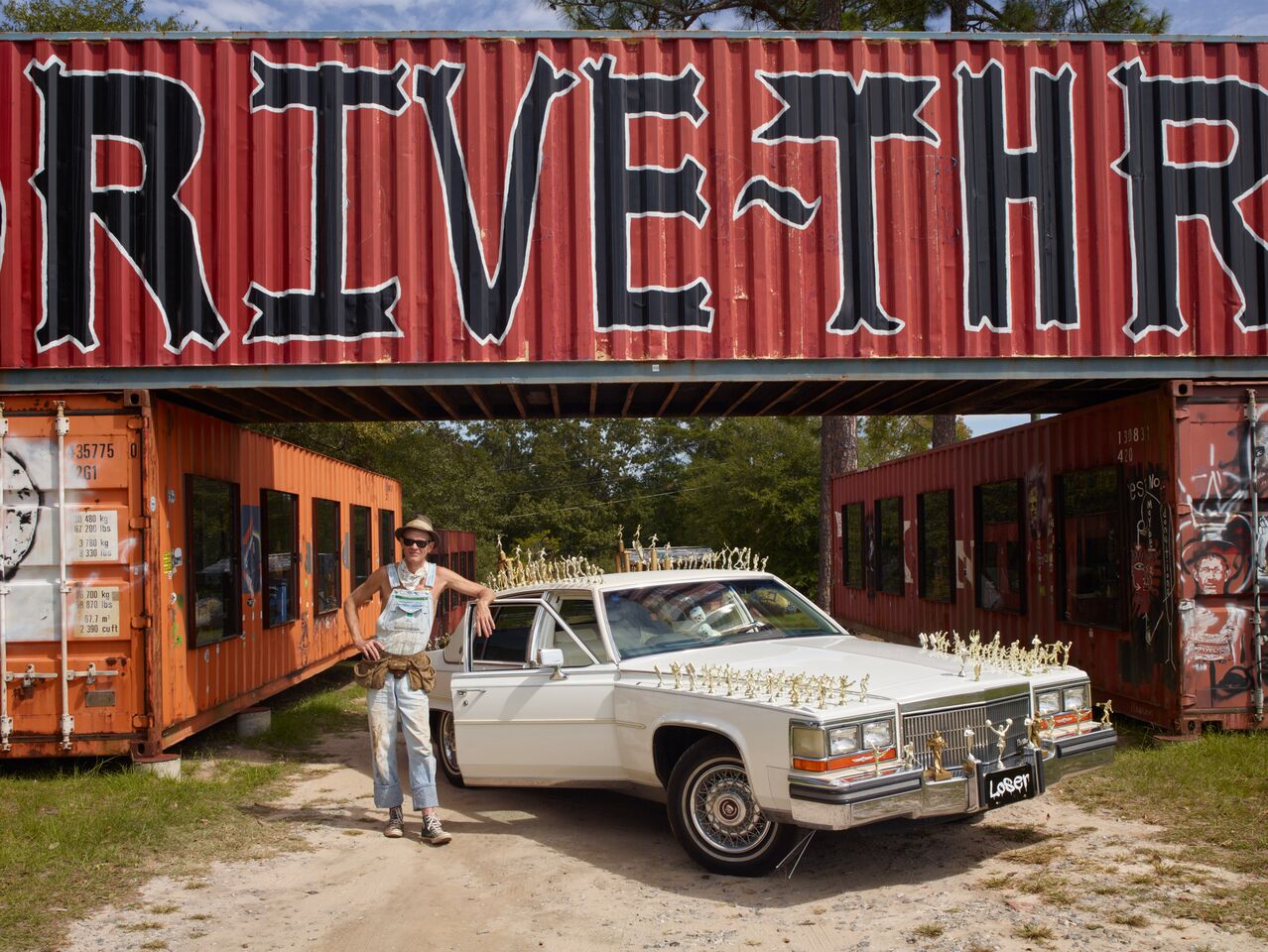 Artist presentation begins at 6:00 PM.
This lecture is part of our Meet the Maker series for Postmodernist members and above. To join our membership program, please visit here or call (843) 953-5652.
---
Butch Anthony is a multi-faceted self-taught artist from Alabama. At fourteen he was building birdhouses and stuffing his own taxidermy. His first building, a little log cabin on his grandfather's farm, would eventually become his shop. He has spent decades building the Museum of Wonder, a walk-through cabinet of curiosities. Started in the 1970s as Butch's taxidermy shop and artifact room, the Museum of Wonder is now filled with art, artifacts, and antiques including the world's largest gallstone. Butch also hosts the Possum Trot Auction, a weekly junk and art auction on his 80-acre parcel of land in Seale, Alabama. He has also built the Museum of Mystery, the first drive-through art and antiques gallery (pictured right). In addition to making and selling art, building bizarre roadside attractions, and collecting found objects to incorporate into his own artwork, Butch contributes to Auburn University's Rural Studio design + build program.
Butch Anthony's hand-built home has been featured in the New York Times. Have a peek inside here.
Learn more:
MEET THE MAKER | BUTCH ANTHONY
Tuesday, April 23, 2019
5:30 - 7:30 PM
Halsey Institute Galleries