Honey Moon: The Halsey's 8th Annual Membership Celebration
Friday, November 9, 2012
Halsey Institute, The Marion and Wayland H. Cato Jr. Center for the Arts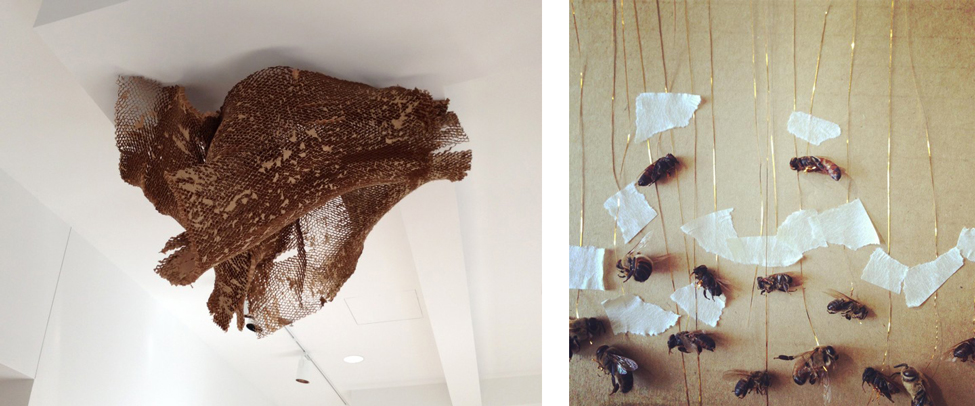 Honey Moon, The Halsey's 8th Annual Membership Celebration, offered an opportunity for current Halsey members, potential members and visual arts enthusiasts to show their support of the Halsey Institute's continuing efforts to provide innovative contemporary art programs to the Charleston community. Membership dollars support the Halsey Institute's programming budget and supplement the funds received through grants and consistent support from the College of Charleston. We cannot possibly sustain our dynamic programming without the encouragement and financial support of our members-those who keep the mighty Halsey afloat!
Guests at the event enjoyed the cheerful and twangy acoustic rock band, The Local Honeys, had their portrait made on the moon and enjoyed honey inspired libations, served by Icebox and heavy hors d'oeuvres, provided by Whole Foods and Butcher & Bee, under a bee-autiful art installation. The Halsey staff, Board and volunteers would like to thank our generous Community Partners for making this event possible and for supporting our pursuit to bring contemporary art to Charleston.
MOON PORTRAITS
Special thanks to Christopher Hanson for capturing our guests on the moon at the 8th Annual Membership Celebration! Please visit the link below to view all the portraits and fun! All images are the same and guests can choose from a classic 19th Century black & white photo or a dreamy Coney Island color print!
If you would like to order one of these lovely images for yourself or as a holiday gift, send an email to Karen Ann Myers, myerska@cofc.edu, with the image number and quantity desired. Each photo has an identification that begins with DX6A and then 4 numbers (somewhere between 7064 and 8301). This number can be found in the lower left hand corner of the screen after you have "clicked" on the image. All portraits are digitally printed on museum quality matte photo paper at 8″ x 10″. Each print costs $10 and you can order as many as you like (one for every member in your family)!
APAIRY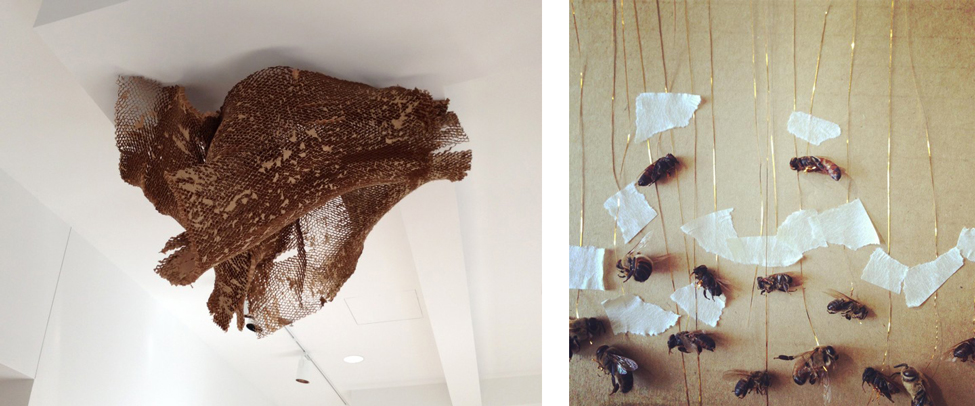 Becca Barnet of Sisal & Tow Fabrication is thrilled to be creating Apiary – a site-specific installation for Honey Moon. Featuring over 500 preserved honeybees, Apiary is made entirely of recycled and found materials. Celebrating the life cycle and hard-working nature of the bee, this intricate, natural-history themed display challenges viewers: are you inside the hive or gazing upon the world's largest insect dwelling?
Honey Moon: The Halsey's 8th Annual Membership Celebration
Friday, November 9, 2012
Halsey Institute, The Marion and Wayland H. Cato Jr. Center for the Arts