FILM SCREENING and Q&A | ART/new york – Nam June Paik: Prisoner of the Cathode Ray, feat. Q&A with director Paul Tschinkel
Tuesday, July 14, 2020
7:00 PM
Online via Zoom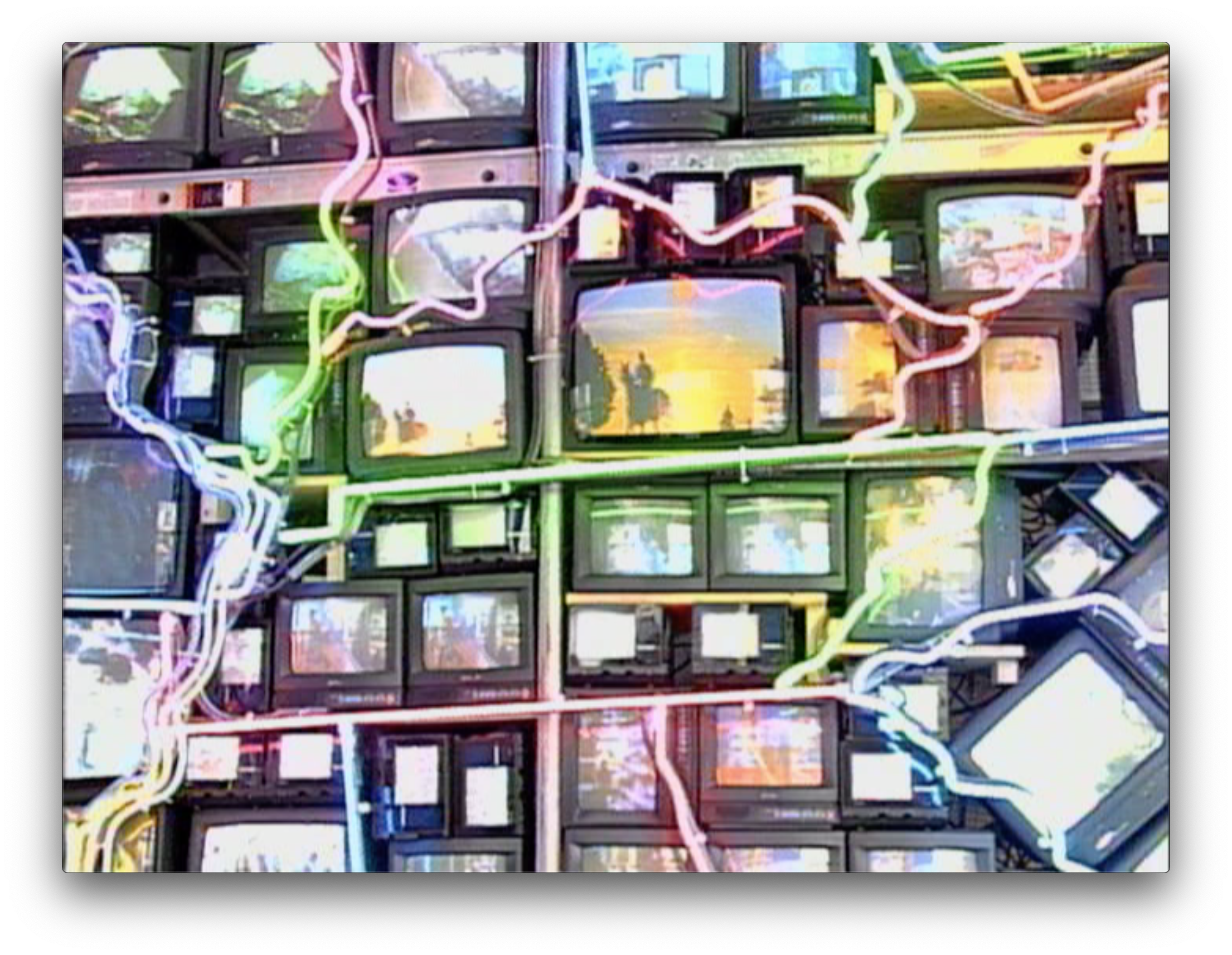 The Halsey Institute is presenting a virtual film screening of ART/new york – Nam June Paik: Prisoner of the Cathode Ray (2000). The film will be available to view for free on our Vimeo channel until July 15. On Tuesday, July 14 at 7:00 PM, the director Paul Tschinkel will join us on Zoom for a live Q&A.
To watch the film visit https://vimeo.com/421523126 and enter the password halsey_tschinkel
RSVP for the Zoom Q&A through email to Bryan Granger at grangerbw@cofc.edu
About the film:
Nam June Paik is the founding father of video art. For more than four decades, he explored and exploited television technology and used it as an artist's medium. Paik confessed that he has become "prisoner of the cathode ray." Over the years he created an impressive, visionary, and influential body of work that has not only been shown worldwide but has greatly influenced both commercial and artistic media. On this program, we see Paik's 1982 retrospective at the Whitney Museum, his 1988 exhibition at the Dorothy Goldeen Gallery in Los Angeles, and two shows at the Holly Solomon Gallery in New York. Interviews are with Nam June Paik, art dealers Dorothy Goldeen and Holly Solomon, and John Hanhardt, senior curator of film and media arts at the Guggenheim Museum.
About Paul Tschinkel:
Paul Tschinkel is the creator, producer and director of ART/new york. A graduate of the MFA program at Yale University, he is a painter who, in the early '70s, turned to video as a way of making art. He was the first artist to produce a weekly program on New York's cable system. Called "Paul Tschinkel's Inner-Tube", it ran from 1974 to 1984 and featured conceptual programming and events, collaborative pieces with fellow artists, exhibitions, and the Punk and No-Wave music scene of the late '70s and early '80s.
About ART/new york:
ART/new york, a video series on contemporary art, was begun in 1979 by Paul Tschinkel, founder, and executive producer. This unique and extensive series focuses on the visual arts and brings art, artists, and exhibitions to a broad public interested in the latest developments on the New York art scene. Over the last 35 years, ART/new york has covered major exhibitions and artists who have defined and shaped the fascinating and diverse directions in contemporary art. Each program features visits to galleries, museums, and artist's studios, and includes revealing interviews with artists as well as the perspective views of critics, curators, and dealers.
FILM SCREENING and Q&A | ART/new york – Nam June Paik: Prisoner of the Cathode Ray, feat. Q&A with director Paul Tschinkel
Tuesday, July 14, 2020
7:00 PM
Online via Zoom