FILM SCREENING | America Street, a film by Idrissou Mora-Kpai
Friday, November 1, 2019
7:00 PM
CofC's School of Sciences and Mathematics, Auditorium. 202 Calhoun Street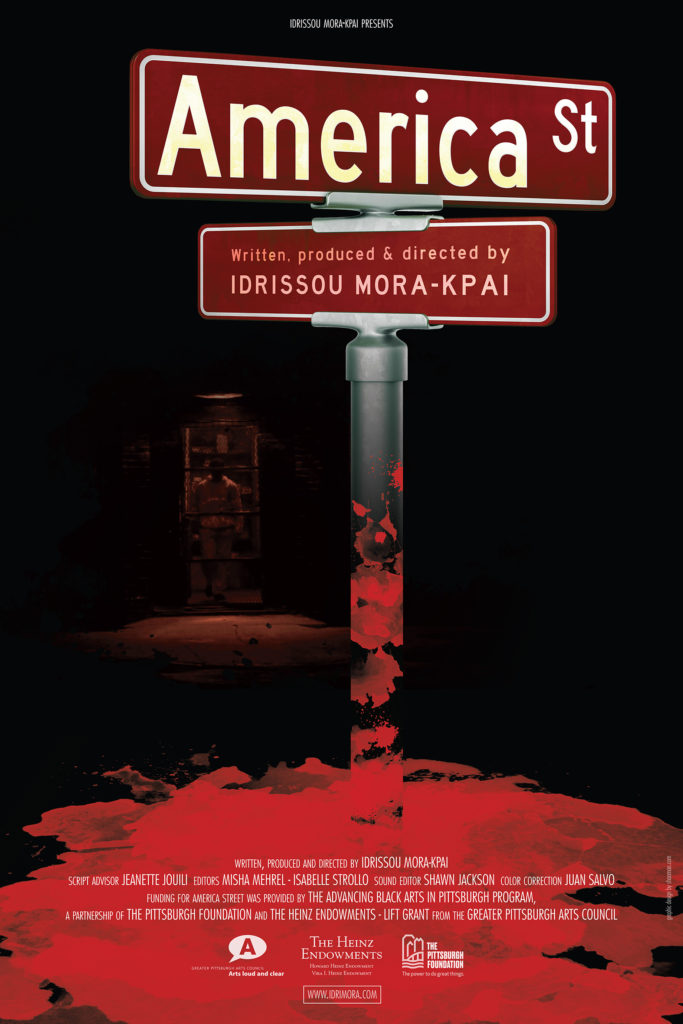 Join us on Friday, November 1, 7:00 PM at the CofC School of Science and Mathematics Auditorium, 202 Calhoun Street for a screening of the documentary film America Street, directed by Idrissou Mora-Kpai.
---
"On America Street in Charleston's East Side neighborhood, Joe is the owner of a small corner store, the heart of an old but slowly disappearing black community. Almost half of all African Americans trace their origins back to Charleston, a city that is still haunted by its slave owning past. In the face of the multiple challenges that African Americans face, Joe is determined to stay hopeful and to resist losing his neighborhood to the rising forces of gentrification.
My film captures three months during 2015 of Joe's daily struggles set against the backdrop of racist violence in the city, from the killing of Walter Scott by a police officer to the Emanuel Church massacre by a young white supremacist.
I was inspired to make the film when I moved to South Carolina in 2013. I am a West African immigrant and I was, and still am, trying to navigate a country that feels, in many ways, increasingly unwelcoming towards black bodies.
Through the character of Joe, my film examines how African Americans feel marginalized in a once predominantly black city like Charleston and how white supremacy is becoming more pervasive and insidious in America."
– Idrissou Mora-Kpai
Learn more about America Street and More-Kpai here!
This event is presented by the following departments at the College of Charleston: Department of African American Studies, African Studies Program, Carolina Lowcountry & the Atlantic World, Carter Real Estate Center, Department of Economics, First Year Experience, Geography Program, Historic Preservation and Community Planning Program, Office for Institutional Diversity, Department of Political Science, The Joseph P. Riley Jr. Center for Livable Communities, Department of Sociology and Anthropology, Southern Studies Program, and the Urban Studies Program.
FILM SCREENING | America Street, a film by Idrissou Mora-Kpai
Friday, November 1, 2019
7:00 PM
CofC's School of Sciences and Mathematics, Auditorium. 202 Calhoun Street